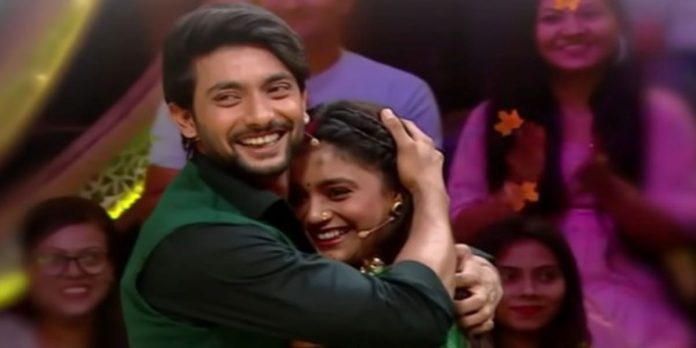 The public admired Sumbul Touqeer and Fahmaan Khan's chemistry in the TV show Imlie. The chemistry between a couple on screen comes from their bond in real life. Sumbul Touqeer and Fahmaan Khan's love story in the show Imlie highly intrigued the audience. However, let us find out how deep the roots of this relationship are in real life!
Sumbul Touqeer is an Indian television actress. Her real name is Eza Touqeer Khan. Eza started her career in 2011 with the TV show Chandragupta Maurya. She played the role of Shubhadra in that show. Eza kept building her career. Recently, she appeared in the famous TV serial Imlie. The public much loved her role.
Fahmaan Khan is an Indian television actor and model. He is well known for his roles in Imlie. Fahmaan Khan was born in Bangalore, Karnataka, India. He is an actor best known for his roles in Mannphodganj Ki Binny, Gandii Baat, and Apna Time Bhi Aayega.
Let us keep reading to know more about Sumbul Touqeer and Fahmaan Khan's love story!
Must-read love stories
How did Sumbul Touqeer and Fahman Khan meet?
Sumbul recently discussed her initial impression of actor Fahmaan Khan on the India Forums. Sumbul first met Fahmaan on the TV sets and found him weird. They met each other and Fahmaan's sweet behavior surprised Sumbul.
She said, "Well, I remember I was coming back from my shot when I saw Fahmaan on the sets. He had come for a mock shoot. I met him and he greeted me very sweetly. He spoke very nicely to me which made me feel weird. I was like, yeh itna sweet insaan hai, shakal se toh nahi lagta. But later we gelled along pretty well."
Is Sumbul Touqeer and Fahmaan Khan's love story real?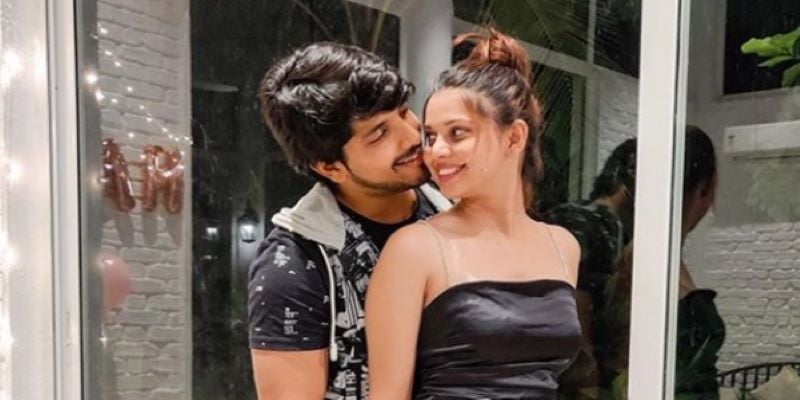 The rumor that the two are not just friends has persisted. Fahmaan recently responded to the same and made it clear that they are not in a relationship. Fahmaan said that they are not a couple but they of course have an understanding bond and a great friendship.
Times Of India cited Fahmaan as stating, "Sumbul and I are not a couple. My name Fahmaan means 'very understanding' and I am friendly and understanding with everyone. I can be a super best friend, but I can be a troublesome boyfriend, so I want to steer clear of relationships right now."
Fahmaan added more to his views. He said that he enjoys his friendship with Sumbul. He is not romantic in real life. His past girlfriends have said so about him.
Fahmaan said,
"I enjoy my friendship with Sumbul because there are no expectations and we are fully focused on giving our best to the show. She is a great co-actor. I love my 'alone' space and do not want to get into a relationship. I am very happy that people love our pairing and even want to see us get married."
He continued by saying that because he doesn't even touch hands, a female who falls in love with him would always have problems (laughs).
Fahmaan claimed that he doesn't show his feelings in his personal life either. He continued by saying that his parents had recently visited him and that, after 31 years, he had called his father as he was getting ready for bed and given him a heartfelt embrace.
Whereas Fahmaan claimed that he struggles with exhibiting emotion. He continued by saying that despite his desire to care for and protect someone, he is physically unable to do it.
Sumbul Touqeer and Fahmaan Khan's love story in Bigg Boss 16
At the moment, Sumbul is held prisoner in the Bigg Boss 16 house. We witnessed her struggling to maintain her competitiveness and friendliness with co-contestants Tina Datta and Shalin Bhanot.
Fahmaan is reportedly planning to appear on the program shortly amidst all of this. Fahmaan is said to be a guest on Salman Khan's show. Although, there has been no formal confirmation.
Recently, Fahmaan revealed that he was offered Bigg Boss, but he decided not to participate. He said he could not argue one minute and be okay the other.
"I was offered Bigg Boss but then I am not the kind of person who can sit in one house, have arguments and be okay. I have seen people get into a lot of intense arguments with each other and after 15-20 minutes be okay.
For me, if I get into an argument with anyone, then my relationship with that person is over, I cannot talk to that person after that."
Fahmaan also commented on Sumbul's game and said, "I feel she (Sumbul) is not playing any game. She is just being there and she's being herself, which is commendable. It is difficult to be in a space like that and still be yourself. Both she and Abdu (Rozik) are giving a very fresh perspective to the show which is very nice to see."
Must-read love stories
Conclusion
Sumbul and Fahmaan's friendship is very commendable. Having a partner or a friend who is this supportive is rare. They must be a gem for each other.