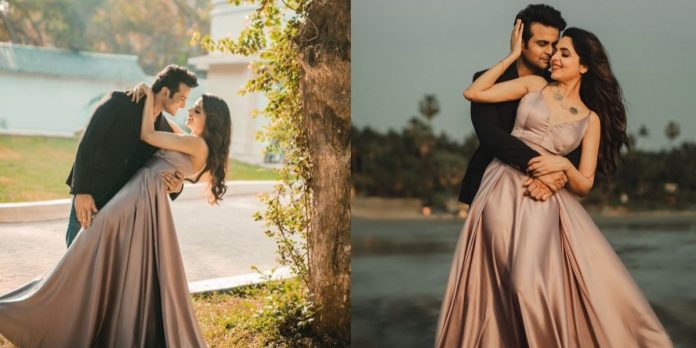 The Sugandha Mishra and Sanket Bhosale Love Story is something epic and worth mentioning. If you're a fan of love stories with happy endings, you should read this story. On April 26, 2021, in a Punjab hotel, comedian Sanket Bhosale and actress Sugandha Mishra of the Kapil Sharma fame exchanged vows. Only family and close friends were invited to the wedding, which was held in private during the pandemic.
Let's take a deeper look into the Sugandha Mishra and Sanket Bhosale romance. The couple's journey from being coworkers to becoming life partners. In the beginning, they hid their relationship from the public. Sugandha & Sanket decided to keep love life a secret romance till marriage.
Let's dive into Sugandha & Sanket Bhosale's love story.
Must Read Love Story
Who is Sugandha Mishra?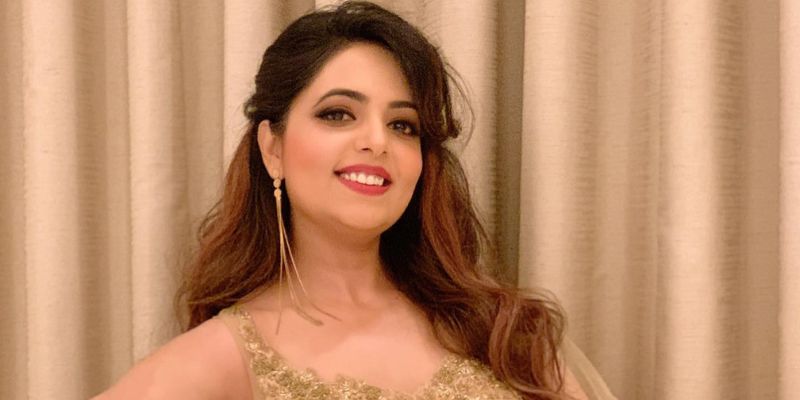 Sugandha Santosh Mishra is an Indian playback singer, television presenter, and comedian in the Indian television and film industry. People mostly know her for her famous character of Vidyavati in "The Kapil Sharma Show." She has also worked in 'Comedy Circus Ke Taansen' and 'Comedy Nights With Kapil.'
Sugandha was born in Jalandhar. She holds a master's degree in singing and is a trained classical singer. A girl who once worked as a radio jockey on Big FM is now a playback singer in Bollywood. She was personally trained by her legendary grandfather, Pt. Shankar Lal Mishra.
Who is Sanket Bhosale?
Sanket Bhosale is a mimic artist, comedian, actor, and doctor. In 2012, he participated in the "Laugh India Laugh" show, where he reached among the top 10 finalists. A few of his other roles include Baba Ki Chowki, Gangs of Filmistan, and Super Night with Tubelight The Drama Company.
He has also worked at BIG FM 92.7 in 2013. though he has been in the limelight by training Ranbir Kapoor to adopt the style and mannerism of Sanjay Dutt in his biopic Sanju.
How did Sugandha Mishra & Sanket Bhosale meet?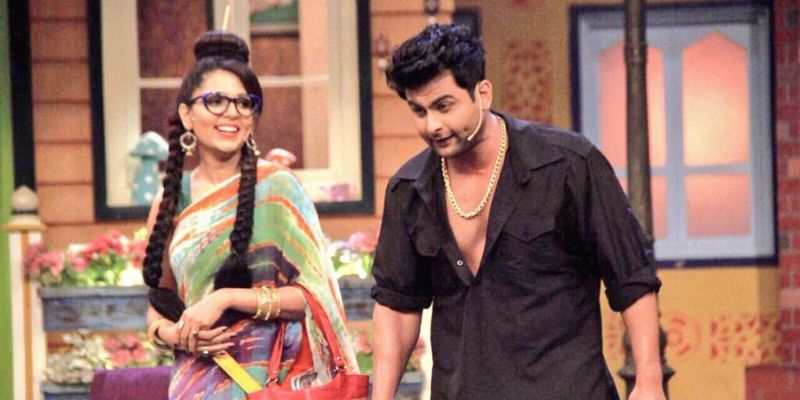 Let me tell you, Sugandha and Sanket have worked in Big FM as an RJ. But, they met each other on 'The Kapil Sharma Show.' They played a comedy character in the show.
Sugandha as Vidhyavati and Sanket as Sanju Baba. He has mostly seen playing the boyfriend role to Vidhyavati in the show. From playing the character of a fake girlfriend and boyfriend.
The couple fell in love with each other with real feelings. And the love story began. Kapil Sharma's show made their romantic lovestory.
Sugandha Mishra & Sanket Bhosale love life rumours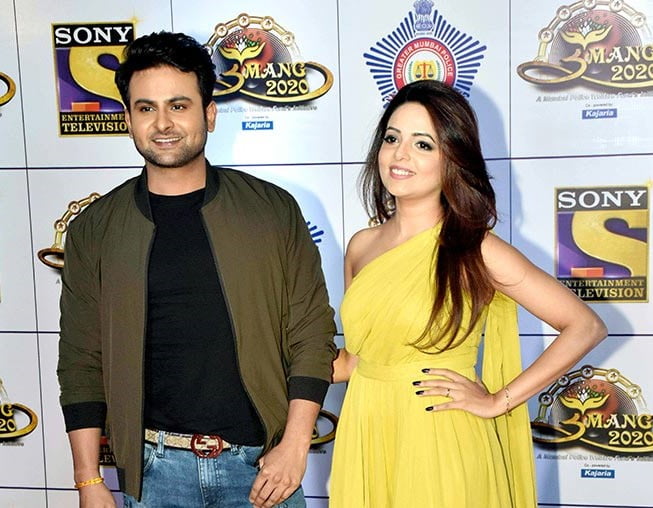 Fans after watching the beautiful chemistry between Sugandha and Sanket. They often asked are you really in a relationship? When will you marry each other?
In a few interviews, Sanket hinted that he had been planning to marry since 2017. But Sugandha didn't confirm it. On the other hand, Sugandha never spoke about relationships publically.
But Sugandha gave a hint to fans about her relationship with Sanket. She stated a dialogue from the movie Maine Pyar Kiya that states, " Dosti ki hai to nibhani padegi." (If you have made a friendship, you need to fulfil it.)
Sugandha Mishra and Sanket Bhosale Engagement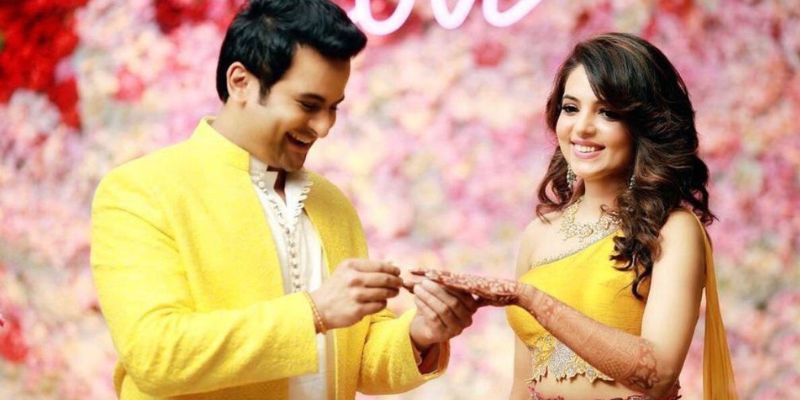 The couple shared their engagement news on the 18th of April 2021. And announced their relationship officially on their respective social media handles. Both of them looked so pretty in their couple photoshoot. Sanket was in black, and Sugandha wore a stunning lavender dress, which looked like a fairytale.
Sugandha captioned her image using a ring emoji to express her happiness. While Sanket wrote, "found my sunshine." Many stars and singers like Tony Kakkar, Neha Bhasin, Abhijeet Sawant, Neha Kakkar, and more have congratulated them on their happy future.
Sugandha Mishra and Sanket Bhosale relationship turned into fairytale wedding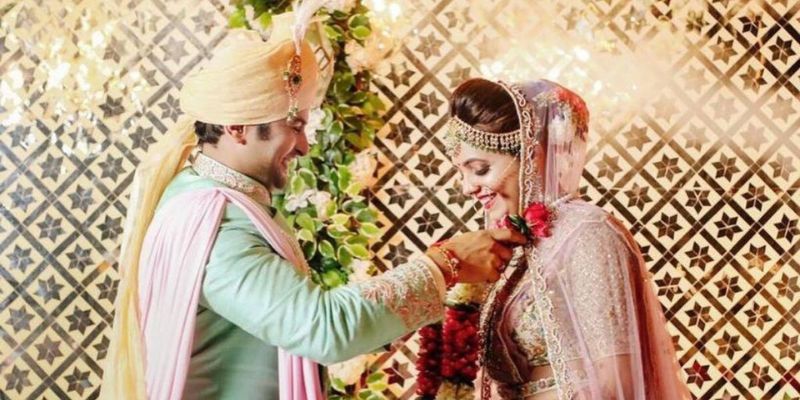 Happy marriages are all about true friendship, mutual respect, and enjoyment of each other's company. Ever thought of friends becoming soulmates for life? That's something to put the cherry on top. Amidst the pandemic, the couple began a new chapter in their lives.
In Jalandhar, comedian Sugandha Mishra and her longtime boyfriend, Sanket Bhosale, exchanged wedding vows. They tied the married knot in 26 April 2021.
A few guests attended the small, private wedding ceremony for the couple. They posted affectionate photos of one another on Instagram after six months of marriage.
Sugandha released two videos from the wedding on her social media account. The first one was a video clip from the jaimala ceremony. Where Sugandha and Sanket exchanged garlands.
While their friends and family cheered up them. After kissing her hands, he embraced her and posed for photos with her in his arms. In the other video, she makes a spectacular entrance on a doli.
Must Read Love Story
Conclusion to Sugandha Mishra and Sanket Bhosale Love Story
This couple was made in heaven and they look happy together. Having that one person in your life who gives you a friend and partner's vibes is so blissful. It looks like the same happened with this couple. We wish Sugandha Mishra and Sanket Bhosale a very beautiful, happy married life ahead and let no evil eye spoil it.
Please comment your thoughts on Sugandha Mishar & Sanket Bhosale love story. Did their story inspire you to fall in love?