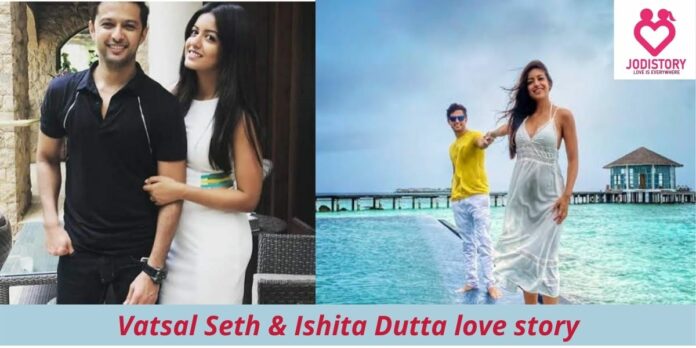 True love is a powerful and enduring affection shared by spouses or lovers who are in a meaningful, joyful relationship. The feeling experienced by a couple who has been married for about 5 years and is still devoted to each other. Read below to know the amazing Vatsal Sheth and Ishita Dutta's love story.
Vatsal Sheth, the dashing, is an Indian actor, model, and entrepreneur. He was born on 5 August 1980 in Mumbai. Seth had done several T.V shows and movies.
He has even worked with Ajay Devgan in the movie "Taarzan: The wonder car" and had been popular since then.
Ishita Dutta on the other hand is also an Indian actress and model. She has also worked in several movies and T.V shows.
Ishita was born on 26 August 1990 and was born in Jamshedpur. She had her Bollywood debut in the movie "Drishyam".
But she had mainly gained her popularity through the T.V shows.
Ishita and Vatsal both had a filmy background. And their love story is filmy as well. So let us dive deep into their love story
Must read
Vatsal Sheth and Ishita Dutta's first meet.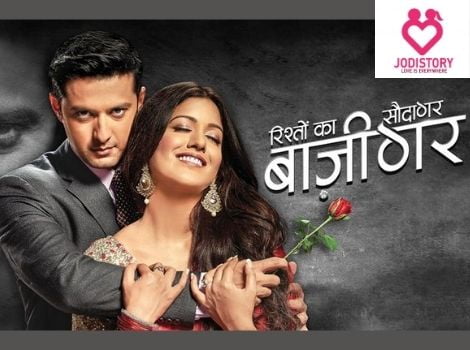 Ishita and Vatsal meet first time on the sets of the T.V show "Rishton Ka Saudagar- Baazigar". They were paired opposite each other and they looked amazing together.
They felt an instant connection with each other as both were great fond of sweets. There were even rumors that the on-set couple is dating in real life.
But in an interview, Vatsal opened up and cleared all the confusion.
He said that they have never dated or fallen for each other during the show.
Vatsal Sheth and Ishita Dutta's love story started dating after the show was off the air. The fans have always loved their on-set chemistry and they being a real-life couple was the cherry on the top.
Beginning of Vatsal Seth and Ishita Dutta's love story- filmy romance.
The coupled claimed to be just friends, during the show. But there were moments that hinted at them pairing up with each other.
Once there was an incident on the set and Ishita was in trouble.
Her "saree" got stuck in a fan while shooting and just like a hero Vatsal saved her. It is after this moment that their bond got even stronger. Maybe it was just the beginning of something beautiful.
Though they didn't start dating during the show it can be due to the no-dating clause. But the beautiful couple paired up right after the show ended.
The fans have always loved the way they look in the show but in reality, they look even better together. So let's have a look at their mesmerizing pictures.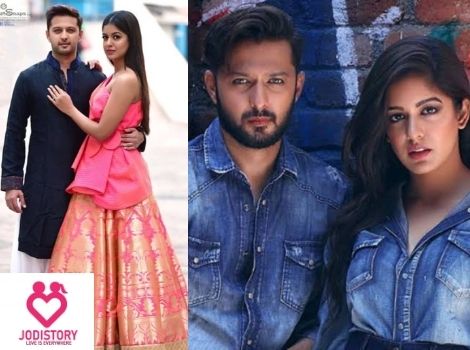 Vatsal Sheth and Ishita Dutta's love story – dating life.
Both Ishita and Vatsal had developed a soft corner for each other and so they kept on meeting even after the show ended. Very soon they became good friends.
It was one of their common friend who hinted at them dating each other. And then the magic began.
Though initially, both didn't have such feelings for each other but with the passing of time and close friendship they feel for each other.
According to Ishita, Vatsal was the first one to propose and she said yes immediately.
Their dating life had been quite smooth with no breakups or dramas. Ishita also gives Vatsal the credit for their smooth relationship.
According to her, Vatsal's maturity has helped the relationship to run smoothly.
The love birds had a really beautiful love story and also had a superb dating life, with fewer dramas, pure love, and understanding.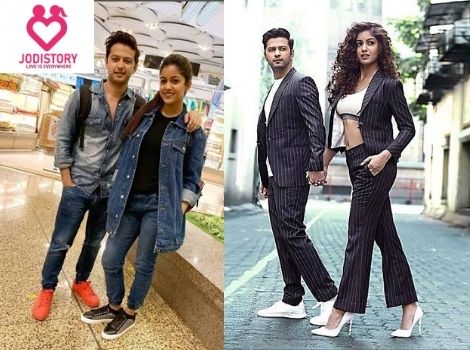 Vatsal Sheth and Ishita Dutta married secretly
The fans were aware of the dating lives of the love bird but their, marriage news was a surprise for them.
The couple had a low-key marriage with few friends and close relatives and fewer people from their work life.
Vatsal just took a leave for 2 days for his marriage. He believes in keeping his work and personal life separate.
And this was the reason for having a small and sweet marriage ceremony. The media got to know about their marriage only after they posted pics on social media.
The lovebirds tied the knot at the ISKCON temple in Juhu, Mumbai. The couple had a very traditional marriage and both had worn traditional attires.
The marriage was planned so quickly that even Ishita's elder sister could not attend it.
The couple, later on, kept on throwing parties for their friends. All in all their marriage was low-key yet super cute and traditional.
Scroll down to take a look at their pictures.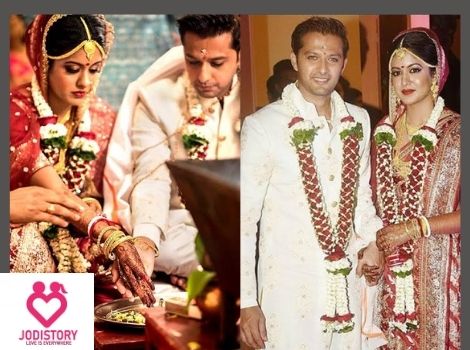 Vatsal Seth and Ishita Dutta's honeymoon.
The couple had a romantic as well as an extended honeymoon. They went on a short honeymoon right after their marriage.
But, later on, had a planned and much more beautiful honeymoon after their workload reduced.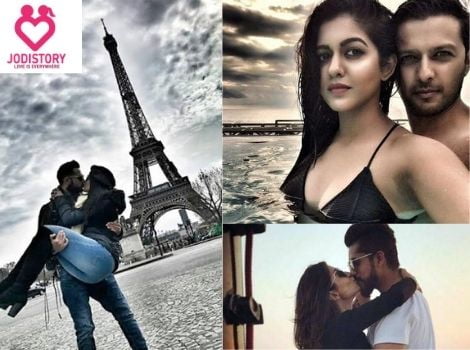 These pictures show us that they had a great honeymoon. And are so much in love with each other.
From the Maldives to Paris and a lot more.
Their extended honeymoon has not yet stopped. And does not have the honeymoon phase of their relationship terminated.
Vatsal Seth and Ishita's pregnancy rumor.
The couple had worked together in an ad. That ad has portrayed Ishita to be pregnant.
But the fans got confused and have thought Ishita to be really pregnant.
The rumor was stated wrong as Vatsal opened up in an interview.
He said that Ishita is nowhere pregnant and they have no such plans as of now.
The dishearted fans now just hope for some good news to come as soon as possible.
Let us have a look at the pictures that caused such confusion.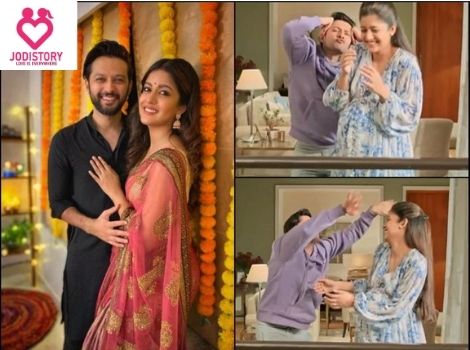 The couple handled all the rumors quite smartly. And have not let the rumors affect their relationship.
Must Read
Conclusion
The love story of the charming and gorgeous couple has been quite a smooth journey. Vatsal Sheth and Ishita Dutta's love story shows us that with maturity and understanding things can go on smoothly.
Also, it shows that things do not need to be grand to be memorable.
Their relationship is quite a happening one and also everyone's dream.
So we hope the couple lives in their dream relationship forever.
And we hope they stay happy and share more with their fans about their relationship.