Karan Patel and Ankita Bhargava love story takes us back to the '90s. Karan Patel is a Popular Indian Television Actor well known for playing the character of " Raman Bhalla " in "Yeh Hai Mohabbattein " and "Mr. Rishabh Bajaj" in " Kasauti Zindagi Ki ".
He never fails to bring his character in life. From winning Indian Telly Award for Best Actor in a lead role to winning Star Parivar Award For Favourite Pati, his awards list is never-ending.
Must read love story:–
He participated in the dance reality show. The name of the show is Jhalak Dikhhla Jaa 6 where. He left the audience thunderbolt with his dancing skills. Karan played a leading role in many movies. Some of his movies are:- The City Of Gold, Shootout at Wadala, Phamous and Back Bencher
Besides being a reel life hero, he is also a real-life hero. About this, the world got to know after seeing his bold personality in Khatron Ke Khiladi 10. From beginning to end of his journey in The KKK, he always left the audience stunned by performing every stunt in a daring manner. He did not only just participate in a show. But also due to his never give up attitude, he ended up being runner up of the show.
Ankita Karan Patel is an Indian television actress. She is well known for playing the character, Shipra phenomenally in Star Plus's Kasautii Zindagi Ki. A serial directed by Ekta Kapoor. Ankita won the heart of the public whenever she was on screen.
Whether it was playing the serious character of Latika Suresh Modi in Ekk Nayi Pehchaan on Sony TV or the funny character of Priyanka in Mrs. Tendulkar on Sab TV. She always found success in honoring every character that she was given to play.
Karan and Ankita's First Meet – Karan Patel and Ankita Bhargava love story was about to begin
As they both belong to a similar field. Most of us always assumed that they both might have met each other on the set of any tv serials or in an award show. And fell in love with each other. But no! That's not the case . Even being from the same industry Ankita and Karan never met each other.
Karan worked with Ankita's father Abhay Bhargava in Star Plus ' Yeh Hai Mohabbattein'. Her father used to tell her a lot about Karan. However, she never got an opportunity to meet him in person and know personally.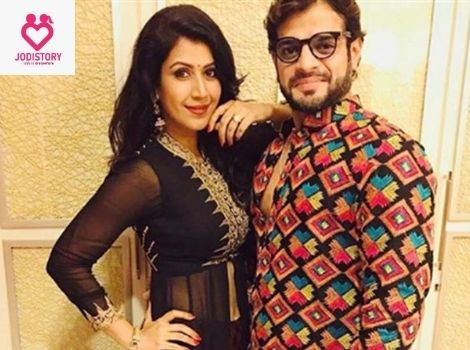 After reading this most of us have already assumed, that her father played as a Cupid. But no! Even that's not the reality. It was Aly Goni, who is a Cupid in their relationship. They first came eye to eye when Karan visited Ankita's residence at Lohri.
Ali Goni as their Cupid, He was the one without whom Karan Patel and Ankita Bhargava love story was impossible
This happens to be the first time when our actor got attracted to Ankita. Ali Goni convinced Karan's family to initiate the conversation. Ali Goi played a major role in Karan Patel's and Ankita Bhargava love story. Due to Aly Goni's efforts, Karan's parents got in touch with Ankita's father.
Ankita said receiving Karan's Rishta shocked me. It left me in shock as we never met in person previously. Karan also revealed that ." I have worked with Abhayji for a long time but never thought that I would marry his daughter. In January 2015, both the families mutually decided to meet each other.
Ankita and Karan spent alone time only for 1 and a half hours. Karan Patel and Ankita Bhargava love story make us believe that love can happen in just a click.
Love At First Glimpse
Karan Patel and Ankita Bhargava love story were about to begin. Even after getting such a short span of time to know each other. Surprisingly, both decided to marry each other. They found each other so compatible that it took them less than two hours to decide that they want to spend life together.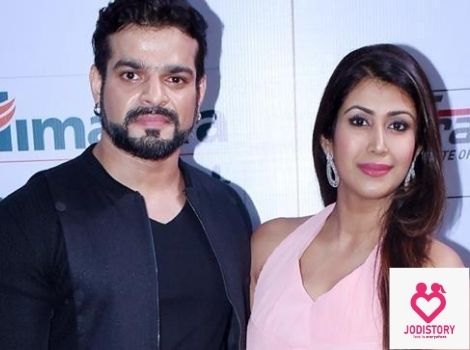 When asked about this. Ankita told a lady that "I was not even looking for a match and had a long list about who's going to be my partner. But it was meant to be – we let our guards down immediately". When the same lady asked Karan about it. he answered, "The heart doesn't need a reason, it is the mind that needs to be convinced.
And in our case, the heart will always rule". Meanwhile, Ankita said, "It was very organic, everything was right. Life felt better and brighter. As cliché as it sounds, ghanti baji thi. That was it!"Their Jodi is definitely " a friend milayi Jodi". Karan Patel and Ankita Bhargava love story proves that couples are premade in heaven.
The Roka Ceremony – Karan Patel and Ankita Bhargava love Story was about to turn forever
Their roka was like " chat mangni, pat byaah". Just after two months of their roka, the couple got engaged in a private ceremony in March 2015. After two months of their Roka Ceremony, the couple announced their marriage date. Unsurprisingly, Karan and Ankita's sudden engagement sent shock waves all around. Karan Patel's and Ankita Bhargava love story surprised everyone.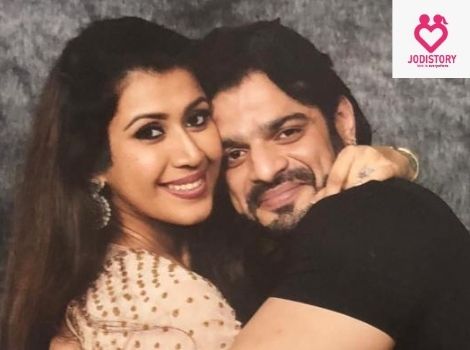 The entire industry was in shock after hearing the news of Ankita's and Karan's marriage. The media and the public were in complete shock.
Blames On Couple
While it was shocking it came out of the blue, but actor recent breakup with Kamya added fuel to the fire. As, until December 2014, Karan was in a serious relationship with Kamya Punjabi. Many rumors spread regarding Karan's love life. But, the couple decided to stay quiet. Many started blaming Ankita for Karan and Kamya's split. However, initially, both of them chose to keep mum and stayed tight-lipped about it. However, he did give one statement. The statement was " Before meeting her, he already broke up with Kamya ".
The Star-Studded Wedding
The couple decided to have a grand wedding. Their wedding included all four amazing functions:- cocktail party, Haldi ceremony, Sangeetha ceremony, and reception. From amazing actors and actresses Divyanka Tripathi Dahiya, Jeetendra, Anita Hasssanandini, and Krystle D'Souza to the biggest of big Producers Ekta Kapoor and Rakesh Roshan, everyone attended their wedding.
They received good wishes on their big day from many big celebrities.
After end not. of failed relationships, this wonderful actor finally got the love of his life and settled with her. Destiny wanted him to meet Ankita. That's why no other relationship of Karan ever worked.
As we always say that "We all always end up with the person we are made for ", it seems true in their relationship. Soon after their "Gath Bandhan", the love birds went to Singapore for their honeymoon.
MUST-READ LOVE STORY
Current Status
They are more than happy with each other. In December 2019, after four years of their marriage. Karan and Ankita were blessed with a baby girl. The couple announced the name of their princess as " Mehr Patel. As they both believe she is a blessing from God to them. The couple and their baby girl together make a very beautiful family. Three of them are now living the best time of their lives.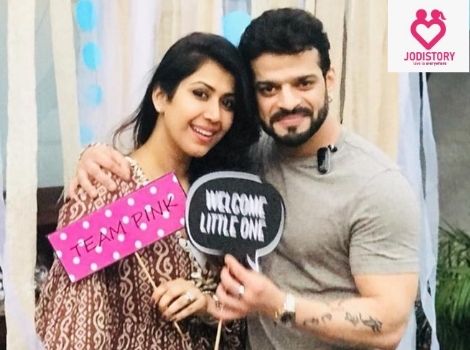 Both of them make us all believe that arrange marriages are also beautiful.