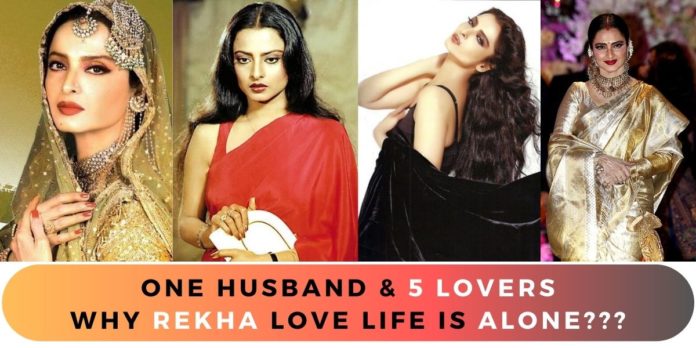 Bhanurekha Ganesan popularly known as Rekha is the diva of Bollywood. Staring in more than 180 Hindi movies, Rekha is one of the finest actress of the Indian film industry. She even appeared in few Telegu movies like 'Inti Guttu' and 'Rangula Ratnam' as a child artist. Rekha's mysterious love stories and love life is one of the most discussed topic of Bollywood.
Her first movie with lead role was a successful Kannada film 'Operation Jackpot Nalli C.I.D' with Rajkumar in 1969. Thus began the long journey of the astonishingly beautiful and talented actress, Rekha, in the film industry.
Rekha was born in Madras, Tamil Nadu on 10th October, 1954. Her mother, Pushpavalli, was the mistress of the Tamil actor Gemini Ganesan and had two daughters with him namely Rekha and Radha.
Rekha's first big break in Bollywood was with the movie Sawan Bhadon (1969) which gained her quite a lot of popularity. Later she went on to play many complex and strong female characters which made her one of the most famous and loved Bollywood actress of all times.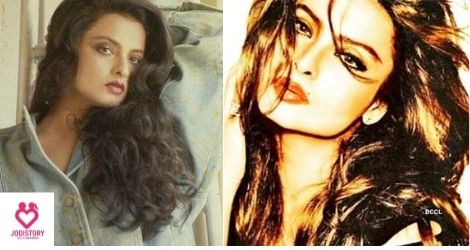 While her film career is glorious and lucrative, her love life is seemingly unfair. Her love life is somewhat mysterious with controversies and rumours.
Rekha had quite a few relationships and marriages filled with controversies. Though none of her love stories was a success. If you are eager to find out everything about her love life, keep reading. Let's get started!
MUST READ LOVE STORY-
1.Rekha And Vinod Mehra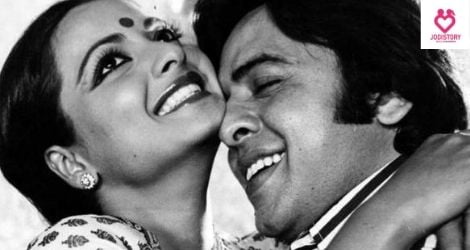 Rekha and Vinod Mehra were rumoured to have been married in the 80s. Vinod Mehra was a versatile actor who made his debut in the film industry with the movie 'Ek Thi Rita' in 1971 and he was an instant hit.
Rekha's mysterious love life took a bad turn when Vinod Mehra took Rekha to meet his mother in Calcutta. Apparently, his mother was not impressed by Rekha at all and picked up her sandals to beat her.
Rekha was left weeping her own tears. She ran to the lift and refused to come back ever, even when Mehra went after her.
Quite surprising, right? It is really hard to believe that a veteran actress like Rekha had to go through such a horrifying experience which must have shattered her heart completely.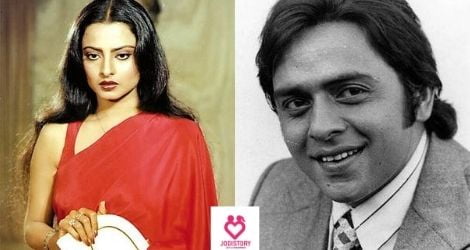 However, due to the Mehra's mother's disapproval and quite disturbing behaviour towards Rekha, their marriage eventually fell apart. The marriage was quite short-lived and after a brief period of time they got divorced.
Subsequently, in an interview with Simi Garewal in 2004, Rekha utterly denied her marriage with Vinod Mehra and referred to him as a 'well-wisher'. Quite controversial!
Rekha's mysterious love stories and love life was always a controversial topic.
2. Rekha And Yash Kohli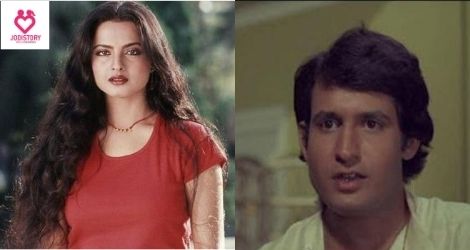 Rekha was rumoured to have had a secret marriage with Yash Kohli, who was the nephew of the veteran actor Dev Anand.It is known, Rekha was living in the same Mumbai suburb where Dev Anand used to live with his brothers and his nephew Yash Kohli. Rekha's love life was always mysterious.
Though it is not known exactly where and how they met, but it is rumoured that they met in a suburban social gathering. At that time, she was in an unhappy marraiage with Vinod Mehra.
Soon Yash and Rekha started seeing each other. Apperantly, Rekha thought she met the love of her life. After her divorce with Mehra, it is known, though not with absolute certainty, Rekha tied the knot with Kohli.
For a brief period, Rekha and Yash Kohli had a stable married life. However, for some mysterious reason their marriage did not succeed and this was followed by a subsequent divorce.
3. Rekha And Kiran Kumar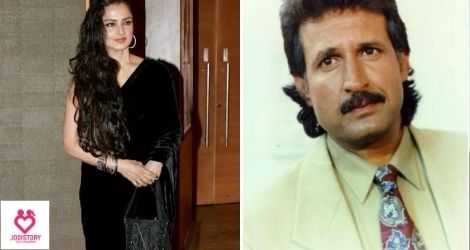 The relationship between Rekha and Kiran Kumar was nothing more than a fling. It was right after her divorce with rumoured ex-husband Yash Kohli. This fling was mostly to generate a spark of jealousy.
After her marriage fell through, she went right into the arms of Kiran Kumar, a companion of Vinod Mehra. This was a very short-lived romance and ended within a brief period of time. Rekha's tried to keep her mysterious love life private and secret.
4. Rekha And Jeetendra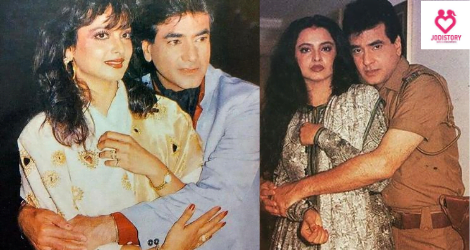 Rekha and Jeetendra had an intimate physical relationship. This relationship with Jeetendra was one of the first prominent affair in Bollywood of Rekha.
Jeentendra was a much married man at that time with Shobha Kapoor. But being married did not stop him from having an affair with Rekha. With their relationship heading to nowhere, many rumours and controversies arose.
Soon Rekha developed a reputation of 'home breaker' and Jeetendra was in no mood to leave his wife. As a result, their intimate relationship could not sustain and eventually fell apart. Rekha's mysterious love stories and love life mostly ended in a failure.
5. Rekha And Amitabh Bachchan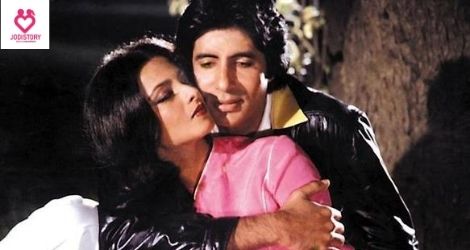 Pretty much everybody is aware of the controversial affair of Rekha with the 'Shahenshah of Bollywood' Amitabh Bachchan. Their romance started off on the set of Do Anjaane (1976) where they met each other for the first time.
Amitabh Bachchan, at that time, was already married to Jaya Bachchan, who was also a very popular actress herself. But that did not stop him from having an affair with the breathtakingly beautiful Rekha. She already had a reputation of being a 'home-breaker' but that did not stop her either to take things forward with the much married Amitabh Bachcha.
The affair was very secret and did not gain any media attention until an incident took place on the set of 'Ganga ki Saugandh' (1978). One of the co-star was supposedly misbehaving with Rekha and Amitabh Bachchan lost his temper and thus their relationship was exposed to the world.
Controversial love stroy of Rekha and Amitabh Bachchan.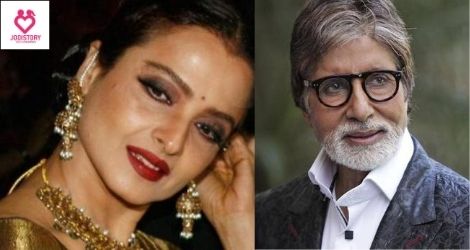 Though none of them ever accepted anything going on between the two of them publicly but during the movie 'Silsila', Yash Chopra confirmed their relationship. Many rumours started to follow up and headlines were filled with Rekha and Amitabh's affair.
Many said Big B tied the knot with Rekha in a secret ceremony. Soon after this uprest, Rekha shocked everyone when she walked in wearing sindoor and mangalsutra in Rishi Kapoor and Neetu Singh's wedding and stole all the attention. Everybody assumed Rekha and Amit ji got married.
Rekha made this bold move to make a statement about their affair and she was succesful in doing so. In the wedding ceremony of Rishi Kapoor and Neetu Singh, Rekha went up to Big B in her much married look and striked up a conversation with him. After few minutes, she mysteriously left the venue.
Questions started to be raised upon Jaya Bachchan who kept a straight face for a long time. Eventually, she could not ignore the media anymore. Soon, Jaya invited Rekha for dinner and made it very clear to her that she would not leave her husband no matter what.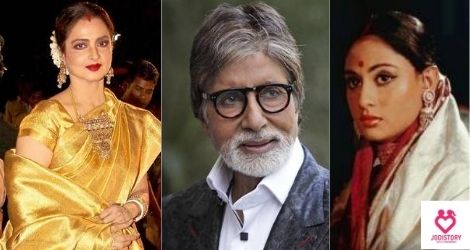 Rekha's ultimate goal was to get married to Amitabh Bachchan but this dream was verily crushed by Jaya. Soon she realized there was no future to this relationship and her dream of being married to Big B would never come true.
Amitabh Bachchan never acknowledged their intimate affair publicly. He was in no mood to leave his wife. Rekha understood that she does not want to bcome the 'other woman' in his life. 'Silsila' was the last movie where they romanced each other, both on and off-screen and after this movie they parted ways.
That is how one of the most controversial affairs of Bollywood came to an end.
6. Rekha And Mukesh Aggarwal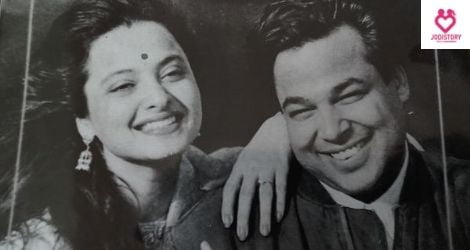 After the relationship with Amitabh Bachchan, Rekha's personal life's reputation became quit bad. Subsquently, almost a decade after her break up with Amit ji, she met the Delhi-based industrialist Mukesh Aggarwal.
Just after their first meet Mukesh Aggarwal propsed Rekha to marry him. She said yes. But it was mostly beacause of Mukesh Aggarwal's best friend who pressurized her. Soon after this incident, they got married. Rekha rushed into this marriage to improve her image. After the affair, her reputation kept going down and she knew she had to do something about it.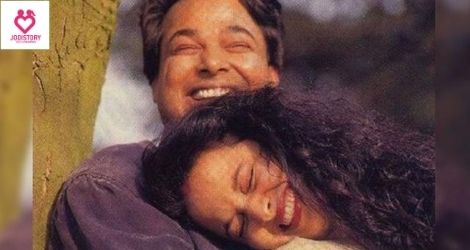 Unfortunately the marriage did not last long. They got divorced within the same year they got married. They got divorced on 10th September 1990. Their marraige fell apart as her husband went to depression because of the downfall in his business.
In 1991, Mukesh Aggarwal was found dead in his Delhi house. He hanged himself by the ceiling fan with a scarf of Rekha. In his suicide note he wrote that no one was to be blamed for his death. Even though, they got divorced, Rekha was devestated by this news and could not hold back her tears.
MUST READ LOVE STORY-
Conclusion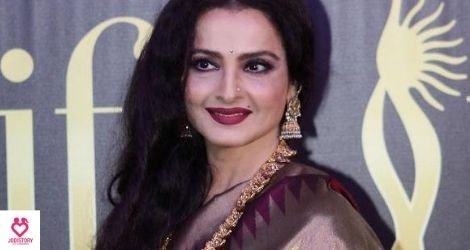 Rekha's love life did not stop here. Soon after this incident, she started daing again. It is rumoured that she had romantic relationship with famous actors like Sanjay Dutt and Akshay kumar. But none of these affairs were accepted publicly.
Rekha had a very successful film career. But it looks like when it comes to love her faith was not so good. She was very unlucky in love. Almost all of her relationships ended in a heartbreak. It seems as if she always picked the wrong men in her life. Rekha's mysterious love stories and love life never had a successful ending.
The ravishing beauty had a glorious career but always failed in love. She dated many actors and got married thrice. Currently, the 65-year old actress is single and residing in Bandra all by herself.
She lived a glorious life and lived by her own rules. She was always bold in her actions and never bowed her head to anyone. Her extraordinary personality is quite amusing and not many could grasp that. She was never embarrassed about who she was as a person and always wore her flaws on her shoulders which is one of the most strikingly beautiful thing about her. She was very much forward compared to woman of her own age and that's what makes her so special and charming. May she keep inspiring us with her beauty and talent!