Kareena Kapoor is the green-eyed actress and fashion diva dominating the Hindi Film Industry for a long time. Known from her roles in "Jab We Met" and "3 Idiots", this actress comes from the Kapoor Family. Saif Had acted in movies like "Cocktail" and "Kal Ho Na Ho".Kareena Kapoor was going through an acting struggle. Many people gave advice on how to change her appearance and become a size '0' to reinvent herself. She lost confidence in herself and her skills. That's when she met Saif Ali Khan and newfound confidence immersed. She began to love herself and her skills again and that's what made Saif very important in her life. Let's talk about Kareena Kapoor and Saif Ali Khan's Love Story is romantic. Saif Ali Khan is of royal blood. He has earned the title Nawab of Pataudi after his father Mansoor Ali Khan Pataudi's descent.
Must read love stories:
Kareena Kapoor and Ex-Boyfriend Shahid Kapoor Relationship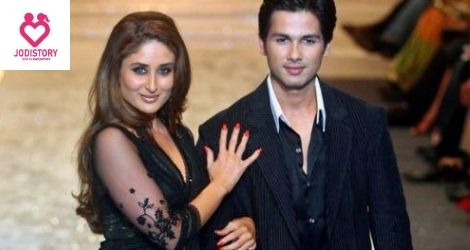 Before she met Saif, Kareena was in a relationship with actor Shahid Kapoor. She met him on the sets of Fida and was charmed. Kareena and Shahid soon had the news about their relationship all over the news channels. The two were very much in love.
The fairytale-like love story went on and Kareena even went on to say that she will marry him in the future. Their breakup in 2006 left everyone shocked. The reason may be due to the difference in interests or the complete opposite personality. But, after the end of this relationship, Kareena was far more careful about falling in love.
Saif Ali Khan divorce Amrita Singh & started dating Kareena Kapoor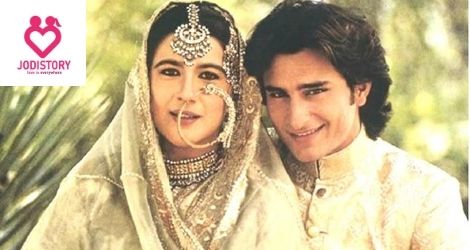 Saif Ali Khan was married to Amrita Singh in 1991. The duo met during the shoot of Rahul Rawail's film and Saif was instantly charmed by her personality. The two were married when Saif was just 20 years old. In an interview, Saif revealed that he ran away from home and got married. Amrita was a big supporter of his career and pushed him to take work seriously.
Saif and Amrita decided to go their separate ways in 2004 due to many problems in their married life. They had two children together and their messy breakup deemed Saif as a divorcee.
How Kareena Kapoor met Saif Ali Khan?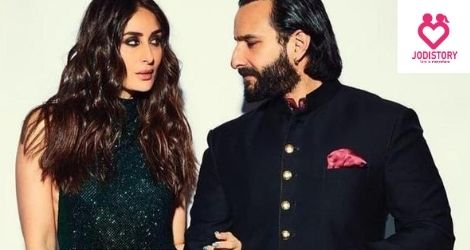 Kareena and Saif's official meeting was through the film "LOC Kargil" in 2003. But Saif had met with Kareena even before shooting a film together because of Kareena's elder sister Karishma. Karishma Kapoor had previously worked with Saif and introduced him to her. The duo Saif and Kareena again met through the film "Omkara". They finally met while filming "Tashan", where they fell for each other and as a result started going out like a couple.
In this way, Kareena fell in love with Saif
Kareena fell head over heels in love with Saif during the shoot of "Tashan". The couple again gained limelight during the filming of their movie "Kurbaan" in 2009. The couple had a conversation about their love for tattoos. Saif decided to get one of her name on his forearm.
This was the official confirmation about Saif and Kareena being a couple. The media world went crazy over their tattooed confession and articles started publishing. The couple lived together for five years. After that, they thought about their marriage.
Kareena and Saif's Royal Wedding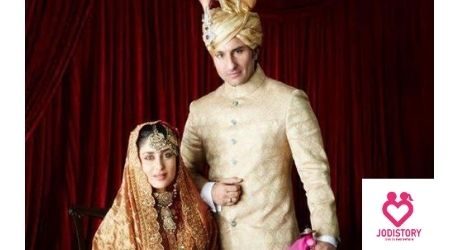 The Saifeena couple wanted to have a private wedding ceremony. The one-week long ceremony included a sangeet held at Kareena Kapoor's home in Bandra. The wedding was a grand one with only family and close friends invited.
Kareena wore a beige sharara. Kareena's mother-in-law Sharmila Tagore gifted her the Shahrara she wore for her own wedding. Saif wore a beige suit to match his bride. Kareena Kapoor officially became Kareena Kapoor Khan on October 16th, 2012.
Kareena and Saif Ali Khan's Rumored Breakup
Being the hot gossiping topic has always been both a boon and a bane for celebrities. Kareena and Saif also had to face breakup gossips.
People started talking about whether Saif and Kareena's relationship would go well throughout the years. They also questioned if there was a slight tension between the two actresses. But love prevailed all and they had a happy marriage.
Taimur Ali Khan Pataudi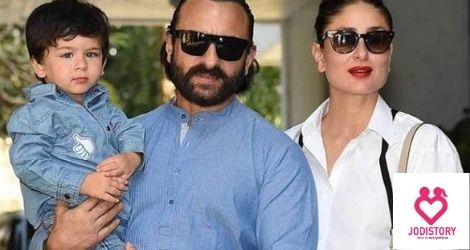 On 20th December 2016, Kareena gave birth to a baby boy and named him Taimur Ali Khan Pataudi. The little boy became an internet sensation and gained quite a following as a result the media also goes crazy whenever they spot Taimur outside his house with his parents.
Must read love story
Becoming a first-time celeb mom, Kareena has had her hands full with taking care of Taimur and managing her career. Media asked Kareena about her relationship with Sarah Ali Khan. To answer their question, Kareena replied by, saying that she cared for Sara as much as Taimur. She will always be there for Sara if she needs a friend or advisor.
Conclusion
This couple taught us that no matter what the public says, their opinions should not weigh over our decisions. The pair are happy with their son, and will always be there for each other through thick and thin. No matter how the media tries to gossip about their relationship. But Kareena Kapoor and Saif Ali Khan's Love Story is romantic. And very true to life.