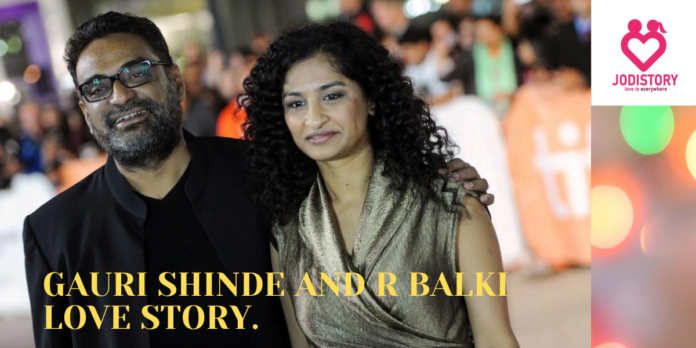 Gauri Shinde and R Balakrishnan aka R. Balki are Indian filmmakers. We are very much acquainted with Gauri Shinde's blockbuster movie 'English Vinglish' and 'Dear zindagi'. The couple is one of the most adorable couples of B-town. They are both the prominent directors of the film fraternity. With two completely opposite personalities, they make a handsome duo. Life can never be dull when these two are around! Any guesses as to who is such an enchanting couple? None other than Gauri Shinde & R. Balki. However, very few know about the private details of Gauri Shinde-R. Balki Love Story. But one thing is for sure, the couple has the most adorable love story.
We literally fell in love with these movies right? Similarly, R. Balki directed a few great movies like Padman, Ki&ka, and Paa. They are both very creative and have a distinct approach towards their movies but is it the same when it comes to their love life? If you are interested to find out then you have come to the right place. Let's start!
Gauri Shinde and R Balki met in the lift
Gauri Shinde is Maharashtrian Mulgi whereas her spouse, R. Balki comes from the Tamil region. Gauri worked in an Ad agency. Balki moved to Mumbai from Bengaluru to work as the creative director for the agency.
When Gauri saw his boss's picture on a magazine cover, she simply smirked. Little did she know that the man would be her spouse in the future.
Gauri Shinde and R. Balki met for the very first time in the lift of an office where they were working. For Balki, it was love at first sight as he felt instantly attracted to her. On the other hand, Gauri being too busy with work did not seem to notice him much at that time.
Gauri found him irritating whereas Balki found her interesting. Thus, began an enchanting Gauri Shinde-R Balki Love Story
At that time Gauri was working in the film department of Lowe Lintas (an ad-agency) in Mumbai while Balki, was the national creative director of the agency. Gradually they started working together, got to know each other and started dating.
Balki describes his first reaction when he saw Gauri was "hey interesting!" while Gauri thought of him to be irritating. Before this incident happened she first saw him in a magazine where he was sitting on a basketball and she sniggered.
Who thought this man would end up being her husband? Even Shinde could not have imagined and it still feels unreal to her. As they worked together, they grew closer and fell head over heels for each other.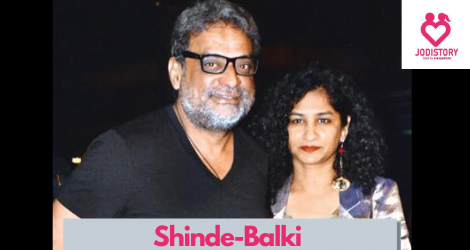 MUST READ LOVE STORY-
And Gauri Shinde-R Balki love story began with non-stop dating
Sometimes love strikes in an instant but sometimes it takes time. For this couple, love blossomed somewhere in their third or fourth meeting.
Naturally, they had to work together. Since Balki found her interesting, he pursued her diligently. Both of them shared the same likes and dislikes. They would keep talking for hours, forgetting the time. Soon, they started dating.
As Gauri and Balki started dating they both understood that they are extremely different people. Even if they are thinking the same thing their approach is different. So the phrase 'opposite attracts' totally matches in this couple's case.
Being different does not mean that they did not have anything in common. They sure did. They both love watching movies. In fact, on their first date, they watched 'Dushman' and 'Zubeida' back to back. A movie marathon is really convenient to them, so much so that they went to the Venice Film Festival for that sole reason only.
Balki states that they always respected each other's space and tried to maintain an individual life other than just being with each other which is the key mantra in their relationship. They dated for a few years and then went on to get married in 2007 due to "societal pressure".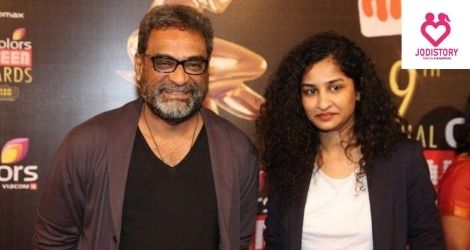 Gauri Shinde and R Balki Marriage.
Gauri Shinde and R. Balki got married in 2007. It was right after Balki made his Bollywood debut with the movie 'Cheene Kum'. They described their marriage as a result of 'societal pressure'.
Initially they did not want to get married but as their families tried to convince them to do so they just took chances and went with it. Even after 13 years of marriage, they stand strong through thick and thin.
Shinde describes that the secret to their happy marriage is that they never overburden each other with expectations and responsibilities. Gauri said, in the beginning of their marriage she devoted herself completely to him.
And tried to be a perfect wife but with time she understood that in the process of becoming "us", she was losing herself and she knew if that happens she would suffocate and would want a way out of the marriage.
Luckily nothing as such ever happened. They worked out their differences and reached a mutual understanding where they both have their independence. So whenever they are together they cherish every single moment and this plays a big role in keeping their marriage intact.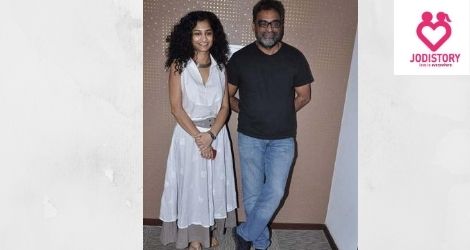 The happy life of a romantic couple
The couple seeks to maintain an air of individuality among them. When Gauri decided to become a director, Balki supported her. Her film, English Vinglish, won her best directorial debut award.
Both of them help each other with scripts, give necessary feedback, and respect each other opinions.
Currently, Gauri Shinde and R Balki are together and happily married for the last 13 years. They keep their marriage low-key and private. Balki says sometimes he does not understand himself.
But he always understands his wife which is why neither of them has to put too much effort to make this work. Everything works out by itself as long as they both maintain their individuality.
The couple never gets bored around each other. Their passion for creativeness keeps their relationship afloat. According to an interview given by the couple, even after a decade of their marriage, they've never had the feeling to "unmarry."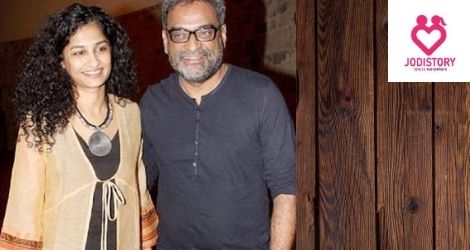 MUST READ LOVE STORY–
Conclusion
Gauri Shinde and R Balki are examples of a revolutionary and modern couple. When two people get married and start their life together they tend to impose too much responsibility on each other and eventually, they can't live up to those expectations and sometimes their marriage apart. But this couple has an exceptional level of understanding between each other which makes their relationship so strong and unbreakable.
In a world where people cant balances their career and love life, Shinde and Balki are nailing at it. They share a very rare bond that holds them together and their love for each other carries them through every hardship that comes on their way. They truly are an inspiration to this modern world. I think Gauri Shinde and R Balki Love Story inspired you a lot.