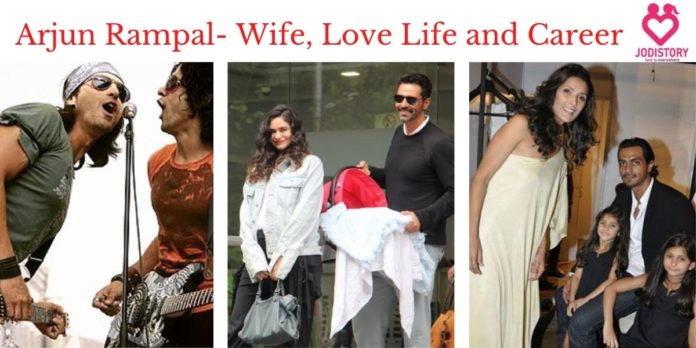 Arjun Rampal is well known for his debut in Rock On (2008). He has also gained his name for Dil Hai Tumhaara (2002), Don (2006), Om Shanti Om (2007), Housefull (2010), Raajneeti (2010), and Ra.One (2011). He was last seen in the movie Paltan (2018). 20 years of being in a relationship that was full of ups and downs, helped Arjun Rampal find Gabriella Demetriades. The partners in love should help each grow in life. Moreover, just stand by each other at all times. But why did Arjun Rampal get divorced? What about their kids? How did he meet Gabriella Demetriades? Let us find out. Arjun Rampal & Gabriella Demetriades love story begin After Mehr Fight.
Must-Read love story
Why Arjun Rampal and Mehr Jesia took divorce?
Arjun Rampal and Mehr Jesia- his ex-wife-realized that there is no other way to maintain peace than separating. Therefore, they took a joint statement for their kids- Mahikaa and Myra.
Mutually in an interview, they said that their love will live forever but they were unable to make amendments in daily living with each other. Moreover, they claimed that they have been strong and will continue being.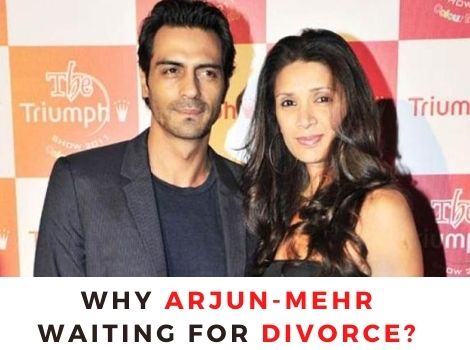 But some mishaps did happen. One of them is the urge for money from Shah Ruk Khan by Mehr when Arjun asked him for work in Ra-One. That resulted in Shah Ruk never wanting to work with him.
Similarly, Arjun did the same with Karan Johar when he raised his fees for the movie 'We Are Family' after the agreement. Adding to this were the rumors about Sussanne-Hritik's ex-wife- being together with Arjun.
Arjun Rampal & Mehar worst fight was the reason for divorce
This incident was one of the fights between Arjun and Mehr. Let us have a glimpse of how bad their fights were.
"They were fighting so loudly and throwing things at each other that the neighbors threatened to complain to the police as it wasn't the first fight of its kind.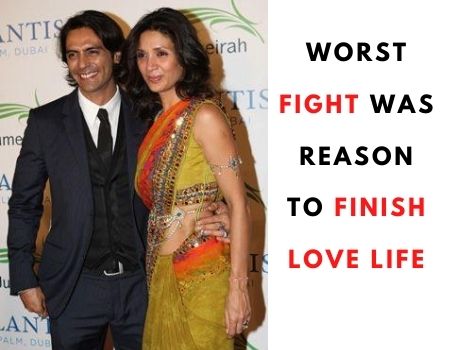 Mehr apologized profusely to them and immediately after that, Arjun moved into a five-star service apartment for a week," a filmmaker close to the couple said.
After being away for a while they gave each other a shot. Moreover, they went on many trips with their kids and started living together. Until their bond cracked open again which resulted in divorce. Both of them being private people have not shared much but they are happy after being separated.
Arjun Rampal new love story begin in IPL
After the divorce and being quiet for a long time, Arjun Rampal had announced his shared parenthood with Gabriella Demetriades. Shocking? It surprised the whole internet.
Gabriella Demetriades is a South African model, actress and also owns a fashion brand, Deme Love. Mehr had tied up with IPL for parties and the loving couple met in an after-party of IPL 2009. They hit it off soon and there was a spark between Arjun Rampal and Gabriella Demetriades.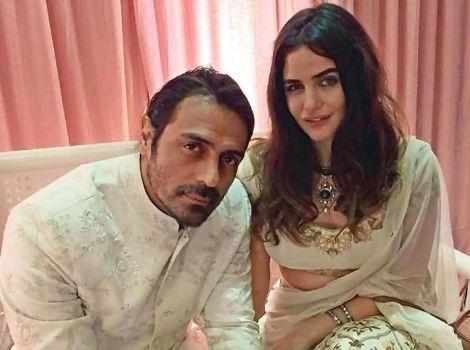 Moreover, after reconnecting during Arjun's mom's death, both of them spend their quality time in the Maldives. Thereafter announced the pregnancy. Surprisingly, Mehr and the kids were very supportive of it.
Arjun Rampal and Gabriella Demetriades have a baby boy named Arick, born in July 2019. Mahikaa- Arjun and Mehr's daughter, made a cute video for his baby brother when he turned one.
Gabriella Demetriades and Arjun Rampal son- a happy family
Gabriella Demetriades calls him 'Arj' with love. Due to him, she has experienced the beautiful festivals and vast culture of India. According to a source the cute little boy has a lot of attention from his parents.
The live-in couple have been upbringing the child and their journey has been happening. The current lockdown has made them come closer. The girlfriend says that it is not important to get married as there is no rulebook on love.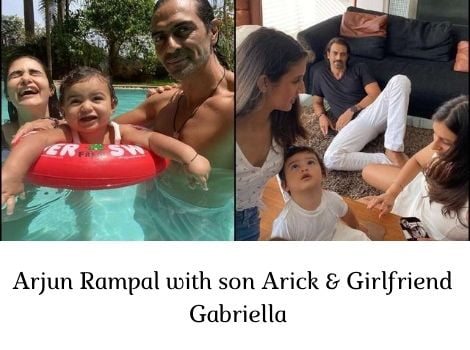 She believes that one can live happily tying a knot. Moreover, she said that its there personal choice and they have been ignoring societal pressure by being private.
Must-Read Love Story
The family is in Karjat- a corona-free place away from Mumbai. Recently, the cute family distributed PPE kits and helped people in this pandemic. He also updated that he is in touch with Mahikaa and Myra.
Truly the life of Arjun has been one hell of a roller-coaster. A relationship should be more of a love and mutual understanding. Arjun Rampal and Gabriella Demetriades make a lovely couple. All's well that ends well.