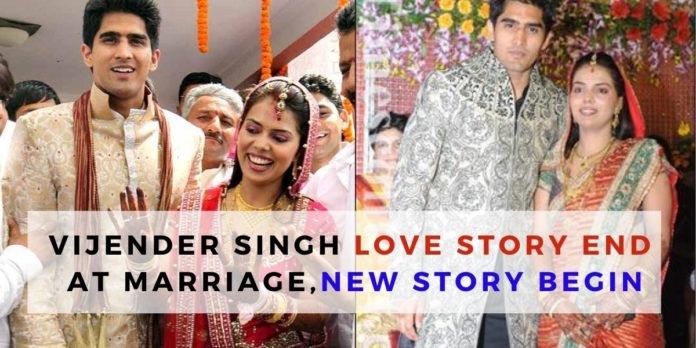 Who does not know Vijender Singh? The Olympic bronze medalist. And times winner of commonwealth medal. And handsome boxer of India. You know him for the best performance in the ring only. You have seen his perfect game, awesome winning smile, and Indian flag in a hand. But he has a romantic part also. Yes, of course, boxers do fall in love. Today I am in a mood to explain his love life. Come with me to read Vijender Singh love story & marriage moment in detail.
Who is Vijender Singh?
Vijender Singh Beniwal was born in a village of Haryana in 1985. He is a son is a bus driver. Being belongs to poor family Vijender understands the value of life. That is why he decided to try hand in boxing because to support his family financially.
His elder brother Manoj became his inspiration to join boxing. And now he is a recognized face in the world of boxing. In fact, Vijender tried his hand in modeling also. To support his family. Ok now no more his biography, lets began his love story.
Must-Read Love Story
How Vijender Singh met Archan Singh?
When Vijender Singh was not a star. He was struggling to win the Olympic medal. since then Archana was with him a best friend. Archana supported him in all ups and downs. Her encouragement made Vijender a winner of what he is today.
Soon friendship grew in feelings. And feelings blossom in true love. The couple dated each other for four years.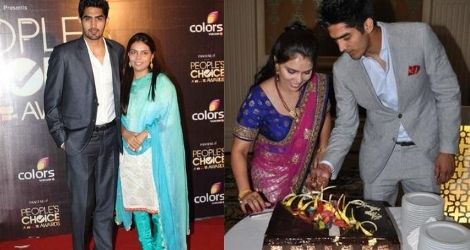 Vijender Singh's love story came to light. His family became unhappy about the relationship. They did want Vijender to marry Archana.
Whereas the Archna family was also unhappy for the relationship. But Vijender and Archana tried hard to console the parents. In the end both the parents agreed to tie the couple in a pious wedding.
Vijender Singh & Archan engagement.
The engagement took place on 16 May 2011. Just the next day after engagement. The decision to marry has been planned. Archana Singh is the daughter of Congress activist Surinder Singh. She is from Muzaffarnagar in UP and works in Delhi as a software engineer.
Vijender Singh marriage
Vijender and Archana's family were planning a marriage destination. Preparing the guest list before four months of marriage. In fact, Vijender shocked the media by giving his news of marriage. Archana became Archana Singh on 17 May 2011. Vijender & Archana became life partners forever. The marriage took place in Delhi. Whereas reception held at the village of Vijender Singh Kulawas.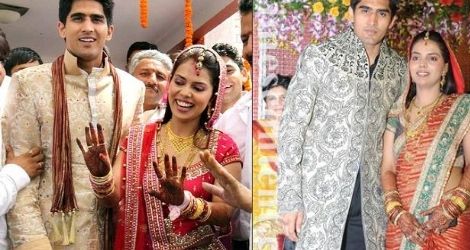 Congress & BJP leaders were chief guests at Vijender Singh wedding
Rahul Gandhi from congress attended the reception of Vijender Singh. He came to shower blessing for the newly married couple. BJP leader Syed Shahnawaz Hussain and the former union minister also visited Vijender reception.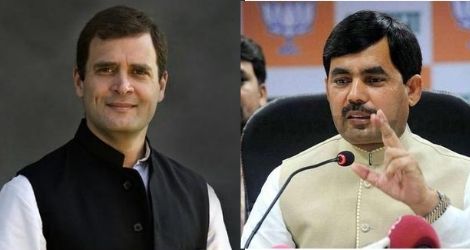 Must-Read Love Story
Vijender Singh wife Archana & son Abir
After a happy marriage, the couple is spending life in a romantic way. Vijender lives life in the limelight. Whereas Archana is so simple down to earth woman. Even she never watch the tournament of husband Vijender.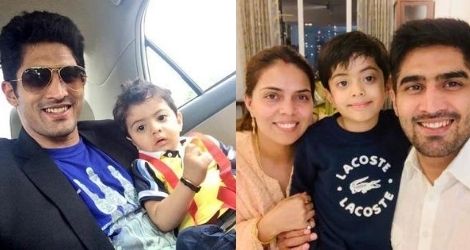 The reason is Archana has no interest in games. And also she stays busy with her son Abir. That is why Archana unable to manage time to watch the tournament. But Archana shares many adorable photos with husband Vijender. It shows the true love of Vijender and Archana. I hope you enjoyed Vijender Singh love story & marriage