Who doesn't know Shaan? Shantanu Mukherjee aka Shaan is one the best singer of our time. He is in the music industry for more than twenty years. Shantanu with the sweet voice began his singing career at a very early age and reached gliding popularity when he was just in his 20s. During 90s, Shantanu went on to become one of the best pop-stars in India. During all this are you aware of his love story? Yes today we are here to discuss all on Shaan And Radhika LoveStory.
It was during circa the 90s, at the age of 24, that he had contact with an 18-year old girl who would go on to become his beloved wife after 7 long years. So are you excited to know all about their love story? If yes then don't go anywhere we are here to make your time memorable.
How they met?
It was a coincidence and mistaken identity, Radhika and Shaan met at Razzberry Rhinoceros were a song, Akbar Mera Naam was committed to Radhika. And Radhika just thought that it was Shantanu who did this. During the night, she considered him to be Akbar and later got to realize his real identity.
must read Love story of –
Be it eventuality or destiny, the pair kept knocking into each other. This is what Shaan says: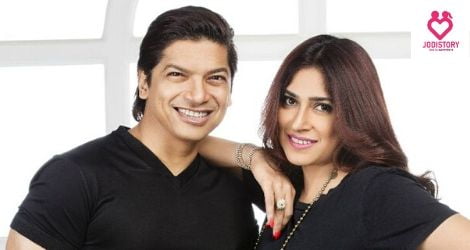 Actually, at the age of 24, I found this 18-year-old to be childish. But there were lots of chances that kept falling – like, she would be coming into a restaurant and I would be walking out of it, or we would bang into each other at a friend's party, unplanned. There was certain mystery between us which drew me to her.
And after some time, Shaan and Radhika realized that they both were meant for each other. But what attracted Shaan towards Radhika, according to Shaan:
"What attracted me(Shaan) to her was that unlike all other friends she seemed to be very frank in her thoughts and actions. Radhika always follows her mind without getting affected by outside influences and this aspect attracted to me."
Beach-side Proposal
As we know Shaan is a very shy kind of person he gathered up enough courage to propose to his partner in the most passionate way possible that mopped Radhika off her feet. Radhika adds on his proposal:
Shaan proposed to me in the most romantic and wonderful manner. We both were on the beach he bent down on his knees and said, 'with the sea, the heaven and the air as a witness, I ask you to join me'! It felt like a dream.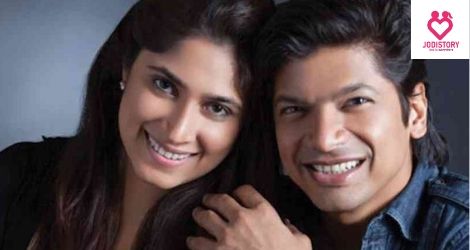 Radhika clearly said yes but, now the problem was to convince her parents.AS they had a lot of age difference and Shaan was just an artist who did not go well with Radhika's parents. Both, Radhika and Shaan were afraid and hesitated, but he eventually won them over.
Shaan and Radhika marriage
Radhika and Shantanu tied the knot in the year 2003 in a conventional Bengali style marriage. Since their relationship was a well-guarded one, Shaan's wedding was a close affair with only a few family members and good friends present at the venue. It was a day which the duo was looking forward to and finally they were officially Mr. and Mrs. Mukherjee.
Happily Married Life and Children
Since Radhika served as an air hostess in Swiss Air, she was empowered for free tickets, therefore the duo had their honeymoon in Switzerland. After this, Virgin Records released his first music album Aksar after Shaan's wedding, which was devoted to his wife. Since the couple knew each for more than seven years, adjusting their lifestyle was not very hard.  They both were also blessed with two cute boys, Soham and Shubh.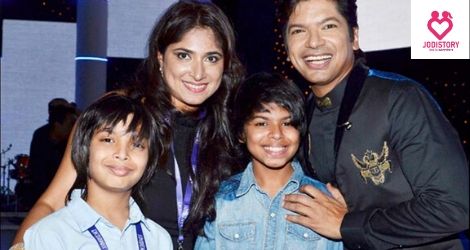 must read Love story of –
Conclusion
Shaan And Radhika LoveStory is as awesome as they are. Their love story is a perfect example of true love. The way in which Shaan proposed Radhika was so wonderful. They are really made for each other, We wish them the very best for the coming years. So this was the end of the article on Shaan And Radhika LoveStory.Comment down your views.