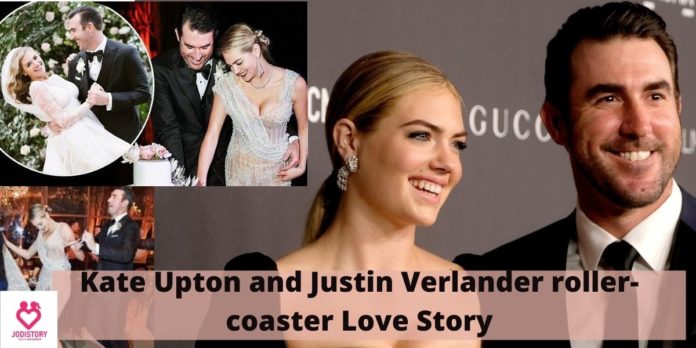 Every love story is unique. you have seen your favorite model in various aspects. in this post, you will see Kate Upton and Justin Verlander love story. they met and instantly bonded. Kate and Justin complement each other in every aspect.
A model and a Baseball player come from different backgrounds, only to set foot in one ground-frame.
Kate Upton is a stunning model and actor. She married her long-time lover named, Justin Verlander. Their love story inspires us to be strong. Their love has shown, how two people who always get each other's back can get through everything.
Recently she had a baby girl with him. To know how all of it happened, read Kate Upton and Justin Verlander love story.
MUST-READ LOVE STORY
HOW DID KATE UPTON-JUSTIN VERLANDER MET & LOVE STORY BEGIN?
How did Kate and Justin Verlander meet?
Kate and Justin met each other for the first time in the year 2012. At that time, Kate was a successful model and Justin was an athlete who was in his prime days. They were what it seemed like a power couple. Originally, Kate is from Florida, she was 27 years old when she first met the love of her life.
Justin was shooting for a commercial when he first saw her. And told his friends that he would get her number, and apparently, his microphone was on. He was a little shy at first because he knew that she had heard him but still he went ahead and asked her out.
The first date of Kate Upton and Justin Verlander
The taking of the phone number ultimately led to a first date. Kate and Justin went out to an Aerosmith concert to commence their first date. After the concert, they stopped at a Detroit bar. But unexpectedly a woman clicked their pictures, put them online.
The news of them together got viral and their fans got excited to know more. The two of them were seen in various places after they started hanging out together.
What happened next with Kate Upton?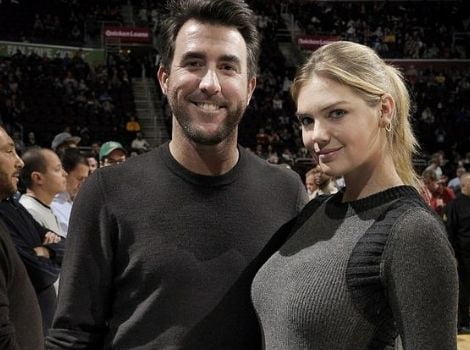 Nothing was concrete until Kate and Justin both went for a dive together. In the year 2013, they were out on a yacht with some of their friends. After the dive, Kate realized that she has found a real friend in Justin. As time progressed, their friendship grew stronger. And also their love.
Kate and Justin hit a tragic phase
Life threw a test for them when Justin realized he had a serious muscle injury. Kate got into her pajamas and stood by his side for days at a stretch to help him get better. Together they juggled the days of pain by staying indoors, in a hotel in Philadelphia.
Kate played numerous board games with him, while he rested. and then waited for his recovery after a medical procedure that held in January 2014. It was during these times when Justin's parents grew fond of kate and their love took off towards the sky-high.
Another test for Kate and Justin love
But as Kate and Justin's love went high, Justin's career spill apart for the baseball season of the year 2014 owing to a terrible shoulder injury. The tabloids and the angry fans turned against him. And then Kate was the only person who stood by his side.
His feelings for kate were concrete even before; but then this happened. She knew how to take on trolls and angry fans. she stood out her light and let him breathe into her shadow. Their love kept growing leaves and branching out.
The final test of Kate Upton and Justin love story
After some time, Justin's phone got hacked. The intimate pictures of them got leaked on the internet. This made them two peas in a pod. They dealt with cyber assault. They surfaced and emerged out as better together.
Justin owes his life to kate. Kate had been an outstanding person as a whole. She took his lows and molded them into better times.
Kate Upton engagement
In the year 2016. they announced their engagement.
The surprise proposal by Justin for Kate Upton
Kate got surprised by a preseason proposal by Justin. He set at the sunset. The ambiance was romantic. Kate wasn't prepared at all for this proposal. Kate said, "yes" in a heartbeat. She felt that she was the happiest person on this earth. And then they embraced the moment.
The wedding of Kate and Justin
As the news of Kate and Justin's engagement emerged, the fans got very excited.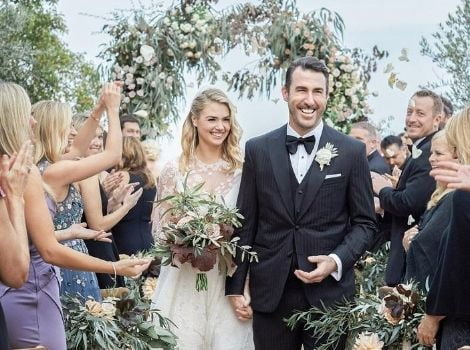 The couple started planning their wedding. The wedding happened in Italy. Kate and Justin decided on for a simple wedding.
They wanted to be with their family and friends. Their wedding took place at a resort in Italy named Tuscany's Rosewood Castiglion Del Bosco resort. the whole setting was very romantic. It was full of exotic flowers and chandeliers. the wedding took place in November 2017.
Kate Upton and her beautiful honeymoon
Kate and Justin went for a honeymoon in Italy. And then during that time, they learned and enjoyed new things. they also enjoyed great food in Italy.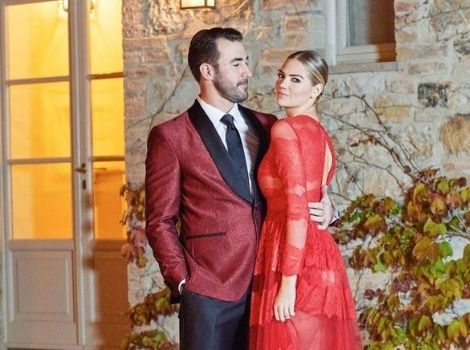 MUST-READ LOVE STORY
Kate Upton and her first baby
After seven months of their wedding, the couple announced that Kate was expecting their first baby.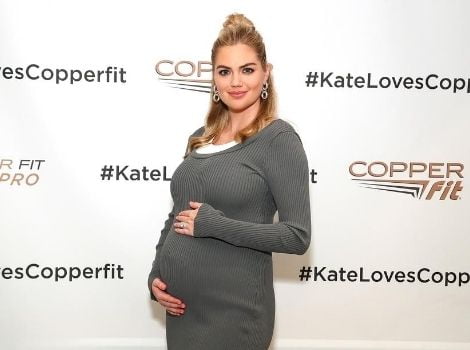 In 2019, they became parents to a 1-year-old baby girl named Genevieve. the three of them are living happily. As soon as the pictures of kate's baby surfaced online, people loved kate and Justin even more. by the looks of it, Genevieve is as pretty as her mother.
I hope you liked reading Kate Upton and her love story with Justin Verlander. we wish Kate and Justin, many more years of togetherhood. May their love grows on stronger each day.