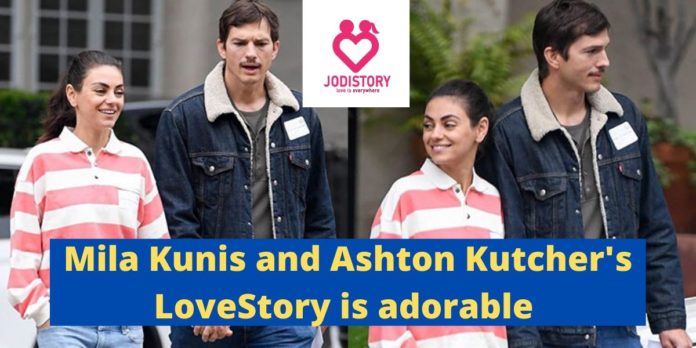 Hollywood produces ample romantic movies in a year. However, most cutest Hollywood love stories happen only offscreen. It is common for many celebrity couples to seem correct on the surface but trainwrecks in reality. I bet you have listened about many love story but Mila Kunis and Ashton Kutcher's LoveStory is a little different. Are you excited to know about their love story? If yes then you are at right place. We are here to make your time pleasurable.
Ashton and Mila are one of the most adorable and cutest couples in Hollywood. They are like school friends who roam around the world and found each other again. Except that their school was just the set of popular TV shows, "That 70's Show".The on-screen duo is now happily married with two children.
How Ashton and Mila met?
In the year 1998, Mila and Ashton Kutcher first met as teenagers. They were working on the Fox sitcom, That 70's Show. They featured love interests, Jackie and Michael Kelso. Jackie and Michael had a deep love that went on rolling . Both appeared to be true soul mates.
must read lovestory-
At last of the series, Kelso moves to Chicago and Jackie went up to Fez. However, at that time, Mila and Kutcher were only friends offscreen.
Both Share Their First Onscreen Kiss
Ashton and Mila Kunis shared their first kiss in the year 1999. That was an onscreen kiss that happened when Kelso and Jackie took their chemistry to the next level. However, Mila Kunis and Ashton had a different relationship offscreen.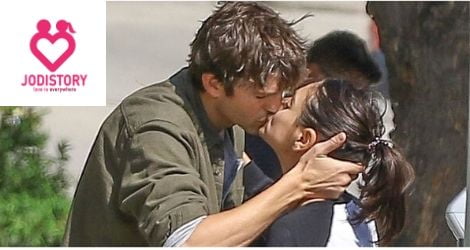 Mila was only fourteen at the time of the first kiss. It was also her first kiss in her whole life.
Mila Started Dating Macaulay Culkin (2000)
After being love interests on TV, Mila and Kutcher had no bond and attraction to each other. But during this point,"That '70s Show" was popular and the cast were all famous stars.
In the year 2002, Mila began dating famous child stars of Hollywood Macaulay. Culkin featured in the Christmas classic, Home Alone, when he was just a kid.
Ashton Marries Demi Moore(2005)
In the year 2005, Ashton started dating Demi Moore. Moore was amongst one of the richest actresses in Hollywood. Kutcher and Demi were a high-profile pair who attracted a large amount of media attention.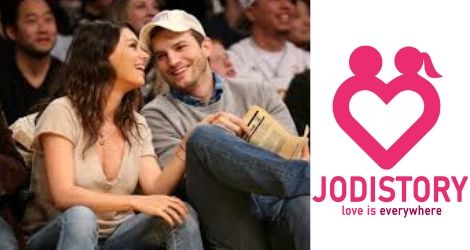 In September 2005, Kutcher and Moore married. Both remained a subject of media fascination for several years.
Mila And Macaulay Break Up
Mila and Macaulay were private pair. In the year 2011, Mila and Culkin broke up and went in different ways. Both had dated for about eight years, throughout most of their 20s.
At that time, Mila put out a statement on the split. However, Mila now agrees that it was just a horrible breakup, which was not a proper job of handling.
Ashton And Demi Divorce (2013)
In 2011, Kutcher and Moore made headlines when they both announced their intention to divorce.
They both had separated roughly two years earlier. But none one of them registered for divorce, which dragged things out.
In 2013, one of the richest couples in Hollywood history called it quits. Ashton and Moore's relationship came to an end. However, that made the doors open for Kutcher to make more of a commitment to Kunis.
Ashton and Mila got engaged.
Mila and Ashton Kutcher both were free to do whatever they want to. Mila and Kutcher lived a very private life for many days.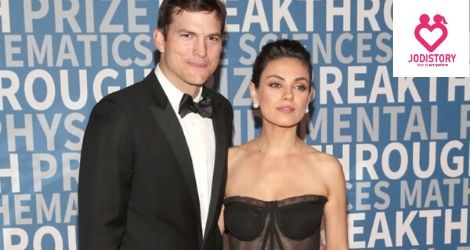 In the year 2014, Kutcher and Mila became engaged. During this Kunis became aware that she will be a mother soon. The baby ended up being born before their marriage. However, Mila made the many jealous when she showed off her ring.
Ashton and Mila Wedding Details
The pair married on 4 July 2015 in a private ceremony at Oak Glen. The duo exchanged vows in than apple orchard and ponds. After that, they threw a big party at the Hotel Bel-Air in nearby L.A.
must read lovestory-
The couple had an RV-filled adventure at California for their honeymoon, also at Yosemite and Napa Valley.
Their Children
Mila and Kutcher currently share two children together Wyatt Isabelle is four years old and Dimitri Portwood.
Conclusion
This the end of the story. Their love story doesn't seem less than a Hollywood romantic movie script. Their love story is an epic saga of togetherness. We wish them a great year ahead.I hope you liked Mila Kunis and Ashton Kutcher's LoveStory. Comment down your views.