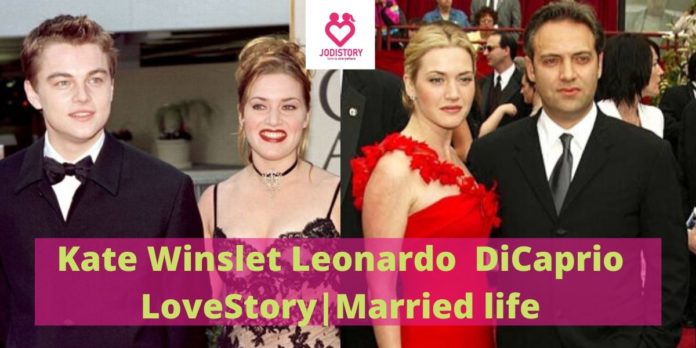 What is true "Love"? For instance, let us give you a perfect example of it. Yes, we are talking about Titanic Girl Kate Winslet. Kate Winslet Leonardo DiCaprio had an engrossing Friendship and LoveStory. Jack and Rose are in forever love. They are together for two decades. Are you eager to know all about their love story? How it all started? Where and when they met? Then don't go anywhere, join us to feel overwhelmed with Kate Winslet Leonardo DiCaprio Entangled LoveStory and Friendship
How Leonardo DiCaprio and Kate Winslet met?
It was love at first sight For both of them. In the year 1996, Kate Winslet and Leonardo DiCaprio just met on the set of film  Titanic. As they both were shooting up for the role of lovers Rose and Jack in James Cameron's Titanic.
Kate was just 21 years old and Leo was 22. Both had a cute romance on screen in such a perfect way. It was that much loveable by peoples that rumors about their chemistry in real life were started.
According to reports, Kate admitted multiple times that during the shooting process, his friend helped her a lot when she was low.
The Best Kiss of Leo was with Kate
Oprah is never shy to ask away any type of question. One such question was for Leo. The awkward question was
"Who was your favorite leading lady kiss?"
After some blushing and laughing, Leo the Jack reply was –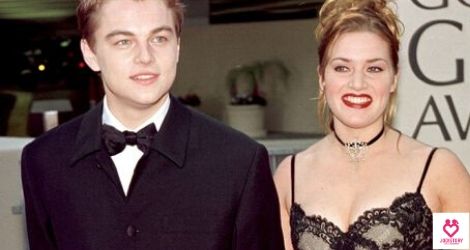 "Oh boy, there's going to be some mad actresses …I'm just going to go with Kate Winslet, the good old classic."
must read lovestory-
Moreover, Oprah's next reaction was as if it was already known.
Why kate not married Leo?
There have been a lot of sad events in Winslet's life. There were unpleasant rumors about both of them. And then Kate decided to marry.
Kate has tied a knot twice. She has been through some very hard break-ups. Kate also has 3 children from these marriages and raising them was dreadful.
In her difficult phases, Leonardo DiCaprio helped and managed kate with the children.
Let us know about the Kate Winslet marriage in deep-
Kate First Marriage with Jim Threapleton
Kate met Jim on the set of film Hideous Kinky. Jim was the assistant director of the movie.
in November 1998 Both tie a knot at her primary school in Reading. In the year 2000, Kate gave birth to a girl child, Mia.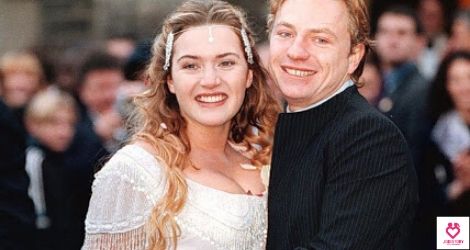 Describing her wedding to Jim Threapleton as a "mess". Kate also adds that she had lost control of her instincts during this period. In 2001 they both then divorce
Kate Second Marriage with Sam Mendes
kate after divorce from Threapleton, met another engrossing personality, Sam Mendes. He was also the director. Sam asked kate for a part in a play. But refused it but later began dating him.
After sometimes In the year 2003 Mendes and Kate tied a knot on the island of Anguilla.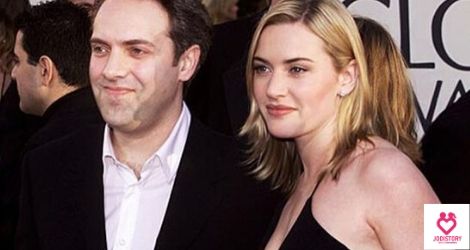 They both had a son, Joe, who was born later that year.
After the news of an affair between actress Rebecca Hall and Mendes. Kate and Mendes declare their separation in 2010. They both were then divorced a year later.
Third Marriage of Kate Winslet with Ned Rocknroll
Winslet met Ned Rocknroll Richard Branson's nephew during a house fire. Kate has her third in new york with Ned. It was a private ceremony.
must read love story-
They both married in New York in the year 2012. In the next year, Kate gave birth to a boy. And they name their son as Bear.
Conclusion
Every LoveStory is new and different. Some have a sweet end and some have bitter. In the love story of Kate Winslet she married three times but unfortunately only one was successful.
But she also got a livelong true friend for life that is Leonardo DiCaprio. we hope you all liked the Kate Winslet Leonardo DiCaprio Entangled LoveStory and Friendship. comment down your views…