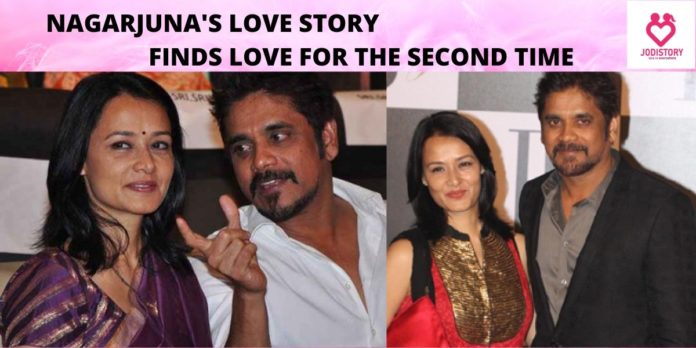 Nagarjuna is a popular actor, television presenter and producer. For the past three decades, he has been active in the Tamil, Telugu and Hindi film fraternity. Amala Akkineni entered the industry as an accomplished Bharatnatyam dancer. Later, she gained recognition as a supremely talented actor in the industry. However very few are aware of the fact that Nagarjuna's love story is no less than a roller coaster ride.
Wondering how? Let's find out!
Must Read the following:
Nagarjuna and his first wedding with Lakshmi Daggubati
Nagarjuna first tied the knot in February 1984 with Lakshmi Daggubati. She is the daughter of famous film producer Daggubati Ramanaidu. The wedlock happened long before Nagarjuna established as an actor. Their marriage was rumoured to be arranged by their families
They also have a son, Naga Chaitanya in 1986. After peaceful five years, things became a trifle difficult for the couple. Eventually, they decided to part their ways in 1990. The divorce shocked the entire industry.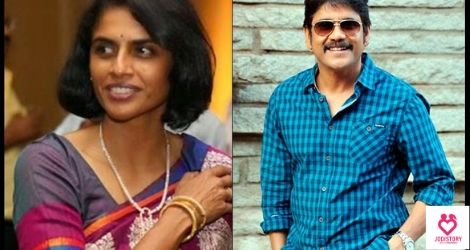 Nagarjuna's first meeting with Amala
Despite not belonging from any filmy background, Amala had paved her way successfully in the industry. Amala's dedication and punctuality impressed Nagarjuna.
One day while shooting for a film, Amala did not step out of her vanity van. Curious, Nagarjuna went to her. To his surprise, he saw Amala crying.
After inquiring, Amala revealed that for the next scene she was given a goofy dress. She felt uncomfortable wearing that costume. Nagarjuna suggested her to discuss the problem with the director.
His supportive stance caught Amala off guard. This incident led to a close friendship between the two.
Nagarjuna's love story sealed with a proposal to Amala
By the time, things became serious between them, the two actors were at the peak of their respective careers.
In 1991, Nagarjuna took Amala by surprise and popped the question. Amala immediately agreed, making Nagarjuna the happiest man in the world.
When the ecstatic moment subdued, Amala asked Nagarjuna whether they'll move to Hyderabad?
He offered no objections and said yes! Amala was tired of living a life out of a suitcase. Hence Nagarjuna's proposal to her felt like a long holiday.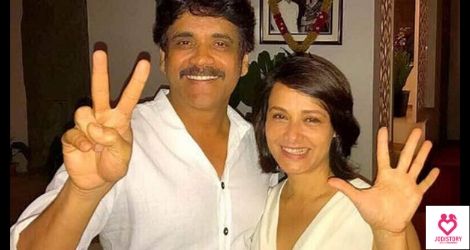 Nagarjuna's second wedding to Amala Akkineni
In June 1992, the couple tied the sacred knot. It was an intimate affair with only close friends in attendance.
Neither the stars of the industry were invited nor the pictured were released to the press. However, for Nagarjuna, the roller coaster ride did not end here.
Nagarjuna and Amala's family
On April 8, 1994, the couple welcomed their first child (Nagarjuna's second son), Akhil Akkineni in the family.
Taking after his father's footsteps, Akhil is an aspiring actor.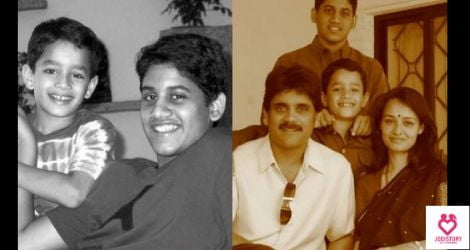 Nagarjuna's controversial affair
Around 1996, rumours went afloat of Nagarjuna's extra-marital affair with Tabu. They made several public appearances together. However, he kept on insisting that they are "just friends."
The rumours died down eventually. But later the stories of Nagarjuna and Anushka Shetty's affair went viral. Things turned nasty when link-ups of Anushka and Akhil rumoured. But the three simply bashed such claims
Hence his love life has always been controversial.
Must Read the following:
Conclusion
Despite Nagarjuna's first wedding and alleged rumours, Amala trusted him. Her trust and commitment towards their marriage kept it afloat. It has been a long journey for them not to mention an eventful one! No wonder, Nagarjuna's love story is a roller-coaster ride. However, the couple very much seems to enjoy it.