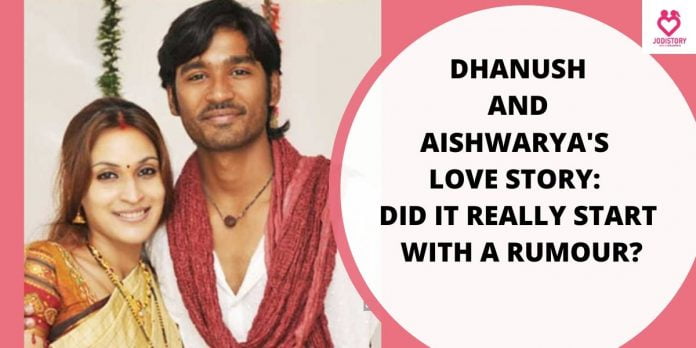 Remember the days when Kolaveri Di released and you would listen to it seventy times in a row! The song's release turned it's singer," Dhanush" into an overnight sensation. Who doesn't know about South Superstar Rajnikanth who has attained the status of God! His daughter Aishwarya Rajnikanth is a gorgeous corporate lawyer who has stolen the heart of Dhanush. But hardly anyone knows that Dhanush and Aishwarya's love story started with a rumour.
So let's scroll down and witness the tantalising tale of love.
Aishwarya and Dhanush's first meeting
Their first meeting dates back to the release of Dhanush's film Kadhal Kondaen. His family went to watch the movie. They kept on congratulating each other as they realised the movie was a hit. Once it was over, the cinema's owner introduced Aishwarya and Soundarya to Dhanush's family. They exchanged greetings and then left
The next day Dhanush received a bouquet with a message- "Good work. Keep in touch."
Guess who might be the secret admirer? It was none other than Aishwarya Rajnikanth. Dhanush took that message quite seriously and since then the duo has been together.
Must Read the following love stories:
Dhanush and Aishwarya's love story started with a rumour.
Who could have thought that the media which brings fame to you can also provide you with your life-partner! But apparently South media did provide both of it to Dhanush.
The rumours started circulating about an affair between Dhanush and Aishwarya. Though Dhanush described them as baseless, media simply refused to believe. He kept saying that they were friends but the media didn't agree to the notion.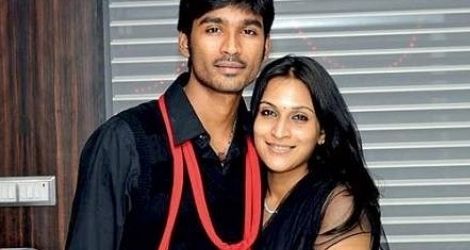 Dhanush and Aishwarya's love story arranged by their families.
Kasthuri Raja and Rajnikanth's families are one of the most respected families amidst the Southern fraternity. With the rumours circulating, the families actually considered the idea. Eventually, they decided to give it a shot.
Their families arranged for pair to meet. When Dhanush met her, he was besotted. Because no other besides besotted can do it justice!
Aishwarya, legendary superstar Rajnikanth's daughter, a corporate lawyer was a very humble and caring soul. Her simplicity flattered Dhanush. Hence, the love match is arranged.
Dhanush and Aishwarya's wedding
Their wedding was a traditional and lavish affair. The wedding took place at Rajnikanth's residence on November 18, 2004. Draped in traditional attires, the bride and groom looked adorable.
With exquisite floral arrangements, various elite guest in attendance and fans going crazy; everything was simply ecstatic.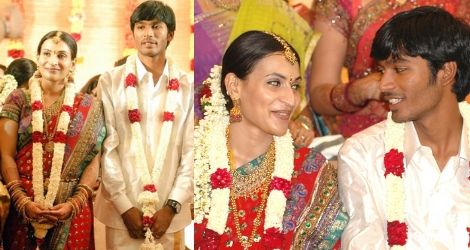 Dhanush and Aishwarya's children
Two years later, the couple welcomed their son in the family. The couple was blessed with a baby son, Yatra Raja on October 10, 2006.
On June 21, 2010, the duo welcomed another son Linga Raja in the family, Dhanush dotes on his two sons. He is most attached to them.
Aishwarya does not lag behind either as she takes care of her family well.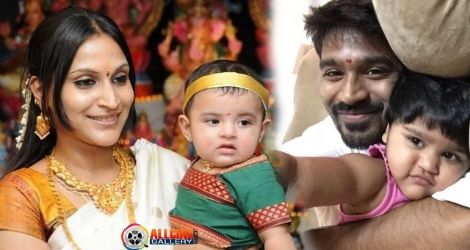 Must Read the following love stories:
Conclusion
Despite their arranged marriage, the love smouldered and flamed between them. They are doing well in their respective careers and have a perfect family. They know how to remain grounded, simple and humble. Hence, the story which started with a baseless rumour ended in a glorifying love story!