Yes, You heard right we are Here to talk about Peoples CM Jayalalithaa. Are You Excited to listen to the love story of Amma? Come with us to know each and every moment of her life. The film actress and late politician who served as the Chief Minister of Tamil Nadu is Jayalithaa, According to reports, Kangana Ranaut will be playing the role of Jayalalithaa. Read Jayalalithaa love affairs with MGR, biopic Thailaivi is releasing soon.
Must-Read Love Story
Jayalalithaa's childhood
Jayalalithaa was born on 24 February 1948.
Born to Jayaram and Vedavalli at Mandya district(Mysore). furthermore, Her family belongs to Tamil brahmin lyenger.
Her name comes from the names of two houses.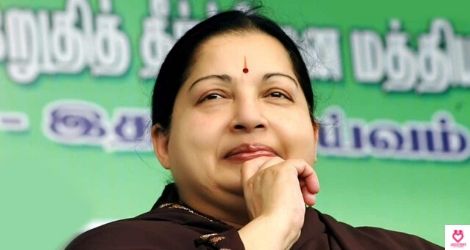 Where she lived in Mysore. The first was "Jaya Vilas" and the second was "Lalitha Vilas".
Her parents had two children. A daughter, Jayalalitha and a son Jayakumar.
Afterward, Jayalalitha's nickname was "Ammu". Her parents, her relatives, friends know her as Ammu.
Jayalalithaa's family and education
Jayalalithaa's father was a lawyer. Although he was useless and misused most of the family money. Jaya's family was not wealthy.
Jayaram left when Jayalalithaa was two. Her mother returned to her father's home in Bangalore in 1950.
Vedavalli explored shorthand and typewriting. To cope up with family expenses and to earn money.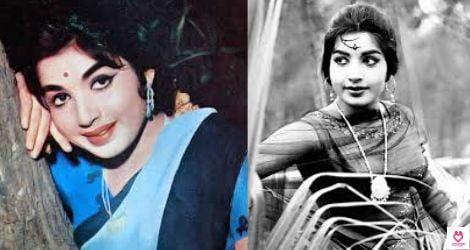 Her younger sister Ambujavalli moved to Madras. Working as an air hostess.
Amma's mother joins acting in drama and films. With the name Vidyavathy.
She studied Bishop Cotton Girls' High School. And also from Sacred Heart Matriculation School. She was a brilliant student at school.
Further, she also had a government scholarship for further education. 
In Addition, she won a Gold State Award. For achieving top rank in the 10th standard. Jayalalitha started going to Stella Maris College.
However, left her studies due to pressure from family.
Jayalalithaa career in film and politics
Jaya was forced to combine with the Tamil Film industry by her actress mother Sandhya at the age of 15.
Later, she became a film actress. She knows several languages, including Telugu, Kannada, Hindi, Tamil, and English.
After a marriage of her aunt, Jayalalithaa relocated to madras. Then she started living with her mother.
In Chennai, she was trained in Carnatic music. And the various form of dance. She joined her mother at a party. Firstly she was noticed by Panthulu.
Who assigned her Kannada movie chinnada Gombe.her debut film in Kannada was a blockbuster in 1964. And slowly she became famous in the state.
Amma had done around 35 shows of drama Malathy from 1964 to 1966. And in 1966 she had 11 hit releases in Tamil.
Between 1965 and 1973 she was featuring opposite to M.G.Ramchandra in a number of hit films.
As her popularity grew she joined AIADMK, founded by MGR.
In 1984 When MGR left due to stroke. She perfectly led the campaign. Later allied with congress.
After the death of MGR. She renamed the organization as AIADMK(J).
Chief minister Jayalalithaa
At 41 Jayalalithaa joined the assembly successfully. With MGR political Heir.
And was chosen for the Tamil Nadu legislative assembly representative.
After the death of Rajiv Gandhi. Congress enabled her to win because of the sympathy of people.
Because of corruption, she was. As she was found guilty for a criminal offense.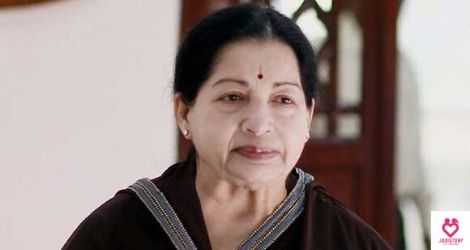 Subsequently, in March again she became the Cheif Minister. And people started calling her "people's CM".The iron lady of India.
Jayalalithaa love affairs & controversy with MGR
CM Jayalalitha Jayaram was not married until her death. In her filmy life, she had Affairs with M. G. Ramachandran, an Actor, and Actor Sobhan Babu.
The media and internet were Viral after her death about "Jayalalitha Husband Sobhan Babu ?"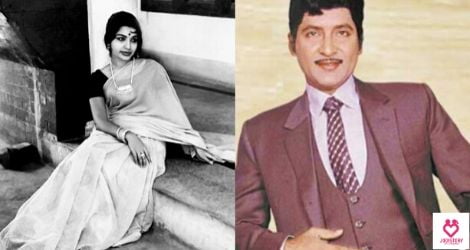 This was just a rumor Telugu actor Shobhan Babu was not married to her. Because CM Jayalalitha was Single till her death, she didn't go to marriage with anyone.
Jaya wished to have a relationship with MGR.who was 32 years older than her. But he was not ready.
M.G.R's relationship with actress Jayalalitha was the best topic among many film lovers.
Many fans thought that Jayalalitha will marry MGR after her mother passes on.
When the Jayalalithaa was 25 years old, her mother left her. During this period, MGR was assuming Janaki as his third wife.
However, their relationship led to the eventual gain of Jayalalitha in Indian politics.
According to reports, there were also some rumors of a daughter of Jayalalithaa and Shobhan Babu. But it was irrelevant.
Awards and achievement of Jayalalithaa
In 1973, she had three Filmfare Awards. As Best Actress in the films 'Pattikada Pattanama', 'Suryakanthi' and 'Sri Krishna Satya'.
In 1972, the Government of Tamil Nadu rewarded her with Kalaimamani Award
Amma was invited by the House of Lords, London. In 2004 to receive the "Woman Politician of the Decade" Award given by Asian Guild Awards.
Kangana Ranaut as Jayalalitha
After a great success in Bollywood Kangana Ranaut is currently working on Thalaivi. This Biopic highlights Jayalalitha's (former chief minister of Tamil Nadu ) childhood, family, career.
Must-Read Love Story
Thalaivi an upcoming 2020 Indian film. The film is under the direction of A. L. Vijay and production of Vishnu Vardhan Induri and Shailesh R Singh.Under Vibri Media and Karma Media And Entertainment.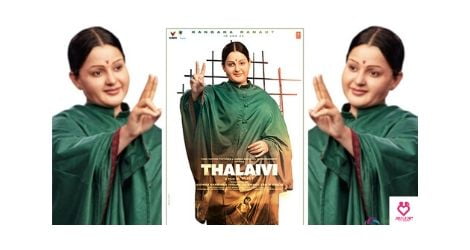 About Cast of Thalaivi
In this biopic, Kangana Ranaut will have the main lead role as Amma.
Stars like Arvind swami as MGR, Prakash raj as M.karunanidhi.And the most popular actor of Geetha Govindam Vijay Devarakonda will be seen.
The Biopic was officially announced on 24 Feb 2019. On the occasion of Jayalalithaa's birthday.
The film will be releasing on 26 June 2020.With several languages in Hindi, Tamil, and Telugu. I hope you enjoyed reading Jayalalithaa love affairs with MGR biopic Thailaivi.