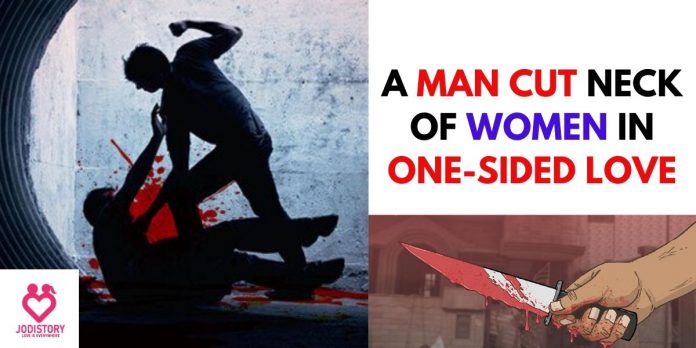 When a man failed to rape a woman. Then he tried to kill her brutally. The victim was taken to the nearby district hospital. But after seeing the critical condition Dr referred her to Agra for further treatment. However, her condition is very critical.
According to Amarujala, the whole incident took place in the village of Thane, Marhra. Rajesh Kumar the son of Maniram entered in her house last Monday night. From the intention of her rape. But when the girl started screaming and shouting. After that, the head of the family came to rescue the girl.
Because of fear of punishment Rajesh Kumar held a knife to her neck. Then he attacked brutally and cut her throat. After attack woman was extremely injured and fell on the ground and blood oozed.
After attacking the culprit ran downstair through the roof. In a hurry, the family took the injured girl to the nearby district hospital at 1:00 p.m. And at the same time family informed about the incident to the police. But in the district hospital doctor referred the girl to Agra because of her very critical condition. Her brother decided to file a complaint at the police station against accused Rajesh Kumar. And police have also registered the report and arrested the accused boy then sent him to jail
Rajesh Kumar molested her 2 years ago also
victim's father informed the police. That the culprit tried to molest her daughter's two years ago also. But at that time they did not take it very seriously. The girl tried to save herself to being raped that is why the accused try to kill her.
The wife of acute left him because of his bad character. The attacker is 25 years old only. After filing a complaint of the victim's brother. The police have arrested the man. He has been sent to jail also
Jitendra Singh Bhadauria- inspector in charge -Marhra