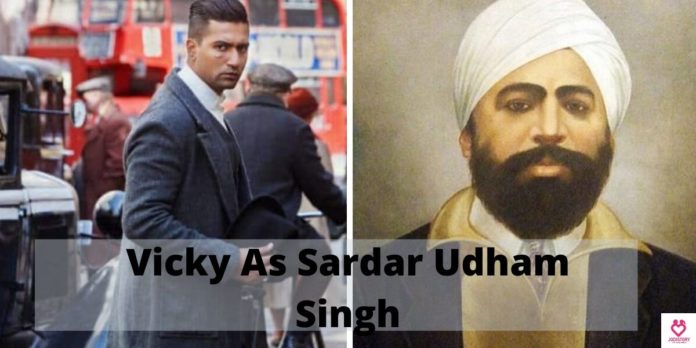 Many of us known Bhagat Singh, Subhash Chandra bose and many other Freedom Fighter. But few of us may be aware of the Contribution of Udham Singh for India. What he did? Why he was hanged? Come with us to know the story of Udham Singh . He was a revolutionary freedom fighter. Known for shooting the general Dyer. Biopic on Udham Singh is to be on the floors very soon featuring Vicky Kaushal. Udham Singh no love life? How Udham died? Biography biopic
Childhood of Udham Singh
Udham Singh childhood name was Sher Singh Born on 26 December 1899 to a Kamboj family. Born at Sunam princely state of Patiala (presently Sangrur district of Punjab, India).
Must-Read Biopic
Udham's father's name was  Sardar Tehal Singh Jammu. He was a railway crossing watchman in the village of Upalli.
His mother left him and his brother Mukta Singh at a very early age. Soon after his mother, their father also left them making them orphanage.
Udham and his elder brother, Mukta Singh, then joined the Central Khalsa Orphanage Putlighar in Amritsar.
At the orphanage, Sher Singh started following the core Sikh religion and received the name of Udham Singh. Udham then passed his matriculation examination in 1918 and left the orphanage in 1919.
Massacre at Jallianwala Bagh
On Sunday, 13 April 1919 . It was the day a major Punjabi festival Baisakhi. During Baisakhi thousands of people from other villages come in Amritsar for celebration and funfairs.
Many Folks started assembling together at Jallianwala Bagh a public garden of 6-7 acres covering with walls on all the sides.
Upon hearing of this fair at Jallianwala Bagh, Colonel Dyer with his troops, locking all the exits.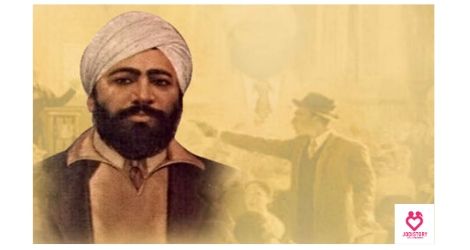 And ordered his men to fire brutally at the men, women, and children.
Udham with his friends from the orphanage was serving water to the crowd. He then decides to take revenge by killing Dyer.
Joining Ghadar party
Udham Singh became active in revolutionary politics. Furthermore, He then joins the Bhagat Singh group for taking revenge.
In 1924, Udham became involved with Ghadar Party. Influencing Indians overseas towards defeating colonial rule.
In 1927, he returns to India on orders from Bhagat Singh. Bringing along 25 associates as well as revolvers and ammunition.
Soon Udham was arrested for unlicensed guns. And was in prison for five years. All documents and revolvers were seized.
Why Udham Singh had no love life?
A question must be striking in your head. Why did not Udham fall in love? Of course, he had the feeling also. But the feeling was not for a beautiful girl. The true love for him was his motherland India.
After the Jallianwala Bagh massacre when Udham saw the death of innocent Indians. Then he pledged to kill Michael O'Dwyer. Patriotism became his love of life.
The Shooting of Michael O'Dwyer
On 13 March 1940, Michael O'Dwyer was in the joint meeting of the East India Association and the Central Asian Society at Caxton Hall London.
Udham found this as the best place to shoot Michael O'Dwyer. He anyhow buy a revolver from a soldier, kept it in the pocket of a jacket.
And get into the meeting room. As the meeting was to be over.
He came closer to Dwyer and shoot him from his revolver. In one pass, through his heart and right lung killing him immediately.

After Killing, Udham Singh did not try to flee. He was calm and cool . After that, he under the police.
Singh chooses a public place for his shooting because to know others and draw the attention of the Britishers.
Trial and executions on Udham Singh
On 1 April 1940, Udham Singh was officially accused of the murder of Michael O'Dwyer. And was in custody at Brixton Prison.
Initially, when asked to explain his intentions, Singh said: "As he hates him and Britishers. He (Dwyer) deserved it". My motive was to kill Dwyer as soon as possible.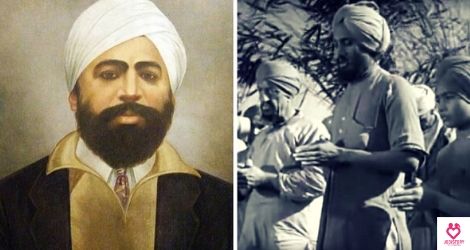 He doesn't mind and was out of the concept of society. Singh told that he took the revolver from a soldier.
He can kill many for the motherland and is proud of that.
While in custody, he assumed himself "Ram Mohammad Singh Azad": the first three words of the name signify the three important religious communities of Punjab (Hindu, Muslim, and Sikh). the last word "Azad" refers to freedom.
After the shooting, Udham went on a 42-day hunger strike. As he was in prison and had to be catered by the authority.
For killing General dyer, Udham Singh was hanged at Pentonville Prison in 1940. Mahatma Gandhi actually also condemned the assassination.
Biopic on Udham Singh Starring Vicky Kaushal
After URI, Vicky Kaushal is ready to fire another patriotic movie Based on the life of Udham Singh. Sardar Udham Singh was an intense freedom fighter .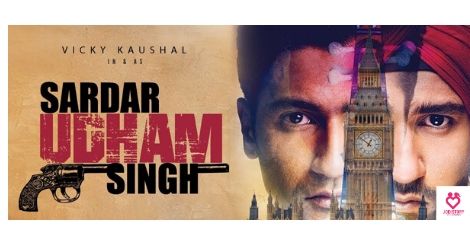 It is for the first time, Vicky will be in a biopic. The movie was announced on 4 March 2019
The film will hit the screen on 2 October 2020.
The Film is under the direction of Shoojit Sircar. And Production of Ronnie Lahiri and Sheel Kumar and scripted by Ritesh Shah and Shubhendu Bhattacharya with the banner of  Kino Works and Rising Sun Films.
Must-Read Biopic
About cast of Sardar Udham Singh
The makers have chosen Vicky Kaushal as the main lead role of Udham Singh. Along with Vicky Banita Sandhu is also portrayed in this biopic.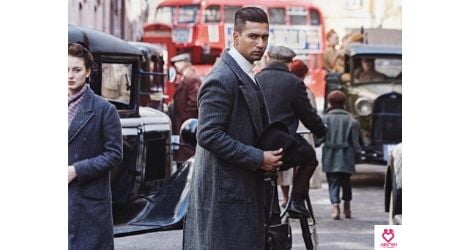 Shooting locations were Europe, Russia, London, and India. The first look was released on 30 April 2019.