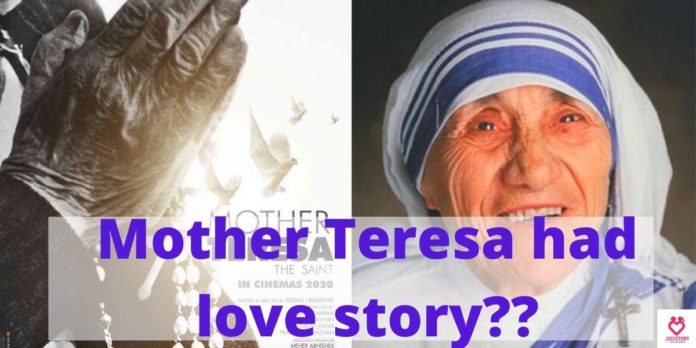 Who does not know Mother Teresa? A person who devoted her life for the sake of poor and needy ones. Yes, you heard right I am talking about Mother Teresa. Firstly, Let us explore more widely about Teresa. Who is Teresa? Why is she Famous? Or has she fallen in love ever? Mother Teresa love story, biography, childhood, movie, award are also waiting for you.
Meanwhile, a person with a symbol of love, care, and compassion for the world was Teresa. Teresa (1910-1997) was a Roman Catholic nun (from the Republic of Macedonia) who opted for India as her country of service.
Generally wearing a "Clad in a white, blue-bordered sari". In addition, she helped a lot of poor, mental and physically challenged children.
Because of her service to humanity. She was honored with the Nobel Peace Prize in 1979. She was canonized by Pope Francis on 4 September 2016.
Must read Biopic
Mother Teresa's Childhood
Teresa was born as Anjezë Gonxha Bojaxhiu in Skopje. At the time of her birth, Skopje was located within the Ottoman Empire. On August 26, 1910, in an Albanian family.
Born to Nikolle and Dranafile Bojaxhiu in Skopje, Mother Teresa was the last child of the Albanian couple.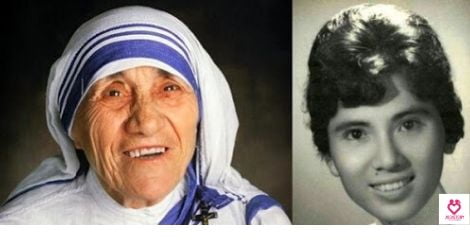 Her father, Nikola Bojaxhiu worked as a construction contractor, trader. Her mother, Dranafile Bojaxhiu hailed from a village near Gjakova.
When Agnes was nine, suddenly her father left her happy family. Thereafter she joins the public school in Skopje.
The Bojaxhius was a devoutly Catholic family. Her mother was a religious and spiritual lady. With a deep thought of charity. Over the years, young Agnes grew extremely close to her mother.
Agnes first showed keen interests as a member of a school society that generally focused on foreign missions.
She loves stories of Catholic Missionaries and work of serving. In her 12, she strongly believed that it was the calling of her life.
Why Mother Teresa had a different love story?
The most exciting question for you is? Mother Teresa ever fell in love? She had a love life or not? Hmmm, she had feelings, emotions, love life also.
Actually her heart was fell in love with poor, helpless, orphaned. Her nun life was adorable to her. Nothing was more close to Mother Teresa than a helpless body and soul.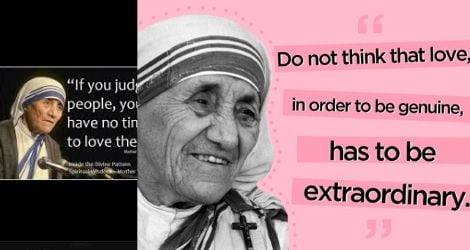 Her caring attitude, feeling for the poor was everything for Teresa. In fact she said many lines for love.
Adopting a monastic life
From a very early age, she begins her monastic life. Gonxha left her home in September 1928. She then joins the Institute of the Blessed Virgin Mary, known as the Sisters of Loreto, in Ireland.
After that she first received the name Sister Mary Teresa after St Therese of Lisieux. And becomes a nun.
Sister Mary Teresa came to Darjeeling, West Bengal in 1929, India. Before that, she had a six-month training.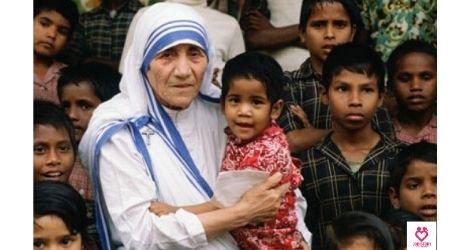 And started to teach as a teacher at St Teresa's School in Calcutta. The school run by the Sisters of Loreto. Mainly for poor girls, giving them free education.
She then started grabbing knowledge of the local language of the state, Bengali.
On 24 May 1937, Sister Teresa, took her Final Profession of Vows becoming, the " spouse of Jesus" for "all eternity ." And folks started calling her Mother Teresa.
'Call Within a Call'
In 1946 Mother Teresa experienced what she called second vocation "call within a call."
She felt an interior feeling of denying the convent life (life of a nun) . And work directly with the poor.
It was a call from the god to fulfill His heartfelt desire of serving the 'poorest of the poor'.
She explains that Jesus showed to her the to come out for "victims of love" who would " radiate His love on souls. " " Come be My light, "
And asked her to work for the "poorest of the poor" .This gave momentum to Teresa to work for needy ones. Under the guidance of the Archbishop of Calcutta, she established a new community.
Missionaries of Charity
Teresa applied for Indian Citizenship. After that, she has medical training from Holy Family Hospital in Patna.
For the coming years, Mother Teresa started exploring the needy, in the slums of Calcutta.
She quickly attracted both financial support and volunteers. With her fellow nuns, she then begging for food and financial help.
In 1950, the group grew more widely and gain publicity, known as Missionaries of Charity. And started operating nine elementary schools in Calcutta.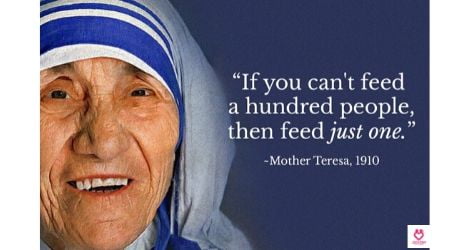 She also initiated the Nirmal Hriday (The Home of the Pure Heart) at Kalighat in 1952, a hospice for the dying.
Peoples which unable to recover from illness were taken here. They were reported here to die with dignity.
In 1955, Mother Teresa started a home for orphans and homeless youths. Named as Nirmala Shishu Bhavan, or the Children's Home of the Immaculate Heart.
Today, The Missionaries of Charity holds over 4,000 nuns. And the organization is operated across 100 countries.
Aim of the Missionaries of Charity is to give support and care to the needy ones, mentally ill, aged, victims of incorrigible diseases and abandoned children.
Mother Teresa death anniversary
After 1980, Mother Teresa's health started fading away. She suffered some critical health problems including two cardiac arrests.
While visiting Pope John Paul II in Rome in 1983.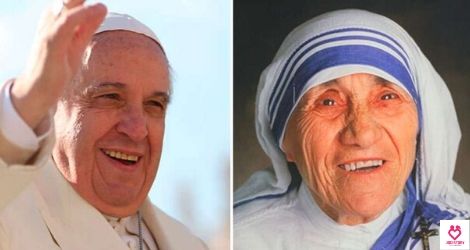 But the cardiac attack doesn't stop Teresa. Mother kept instructing the Missionaries of Charity and branches, as efficiently as earlier.
For the next ten years, she suffered a lot of health problems In April 1996, Mother Teresa fell down & broke her collar bone.
The Helpful soul left for heaven on September 5, 1997. Her death was mourned by the world over.
Awards and achievements of Teresa
She received a lot of awards and recognition for Teresa's work. She was honored with Padma Shri.
Jawaharlal Nehru Award for International Understanding and Bharat Ratna, India's highest civilian award.
Teresa also takes the Ramon Magsaysay Award for Peace and International Understanding, in 1962 for her work in South East Asia.
She accepted the Nobel Peace Prize in 1979. And an ample award for her humbleness.
Biopic on Mother Teresa
According to reports, after a biopic on the celebrity, cricketers. Now its turn for famous personality on Nobel laureate Mother Teresa.
The film is under the direction of Seema Upadhyay, who has written the script, the producers told in a statement.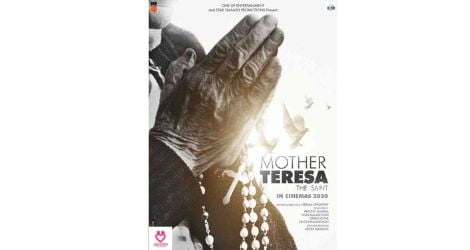 And underproduction of Pradeep Sharma, Nitin Manmohan, Girish Johar, and Prachi Manmohan.
About cast of a biopic on Teresa
The biopic's cast and crew will feature both Hollywood and Bollywood artists, the makers said. The cast is to be released soon.
Maker also met with Sister Prema Mary Pierick, current Superior General of the Missionaries
According to report makers said that "We visited the charity of missionaries in Kolkata and the experience was surreal.
Saint Prema worshiped Hail Mary and call divine of guidance for the film." They also blessed the whole team. For their security, completion of the film. I hope you loved Mother Teresa love story, biography, childhood, movie & award.