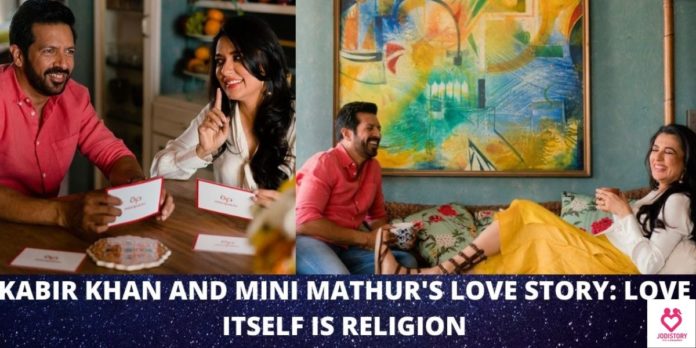 Surely you must have heard the saying," Love is Blind." When it comes to love, one must turn a blind eye towards age, caste, gender, and religion. But how often have you witnessed the authenticity of the statement? So, we present the love life of Bollywood Director. His personal life is very filmy. Kabir Khan-Mini Mathur love story. What happens when a conventional Mathur falls in love with a typical Pathan?
Hence, scroll down to find out the interesting turn of events.
Must Read the following love stories:
Kabir Khan – A Bollywood Director
Born in Hyderabad, Telangana, Kabir Khan is one of the most successful directors of Bollywood. He started his career at the age of 25 as a cinematographer, with a documentary called "Beyond the Himalayas." He made his own directorial debut with a documentary," The Forgotten Army." Since then, he had directed many movies such as The Kabul Express, Ek Tha Tiger, Bajrangi Bhaijaan, etc.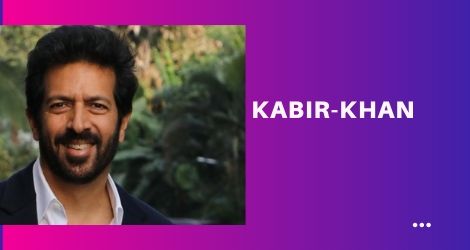 Mini Mathur – A TV Screen Star
The actress (49) was born on August 21, 1970. Mini is a popular Tv host, actress and a model. Coming from a pure Mathur family, her father did not support, her decision of acting. However, Mini through her passion and perseverance made it big on the small screen. She worked as a host for a number of shows – Tol Mol Ke Bol, Hit Hit Hurray and Indian Idol, to name a few. She was also seen in Mind the Malhotras, Dil Vil Pyaar Vyaar and I, Me aur Main.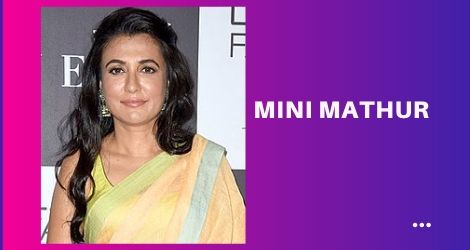 Her father's proclamation of " A MATHUR DAMAAD"
Mini's father was a typical Mathur. Her father had made it clear for her to marry in a pure Mathur household.
" Mathurs only marries Mathurs. That's the law of a jungle."
So, the actress decided to abide by her father's decision and settled for arrange marriage. She continued meeting many Mathur boys, but, they couldn't leave a mark on her. Hence, the search for A PERFECT MATHUR DAMAAD continued.
When Mathur meets Khan – Mini and Kabir's first meeting
In 1996, they met for the first time at a show called," Name the Home TV Family Contest." He was the show's cameraman, whereas, Mini was the anchor. Owing to their distinctive bond over smaller things, they clicked as friends instantly.
Kabir Khan-Mini Mathur love story began
When the duo met each other, they were stuck in different circumstances. Kabir had just broken up with someone while Mini was continuing her search for Mr Perfect Mathur.
Kabir Khan once talked about the sizzling chemistry with his wife as she was not only pretty but friendly too. The couple had a disordered courtship as they could not spend a lot of time together. Kabir had to travel a lot but he used to make up for it by writing to her and sending pictures.
The couple also has similar likes and dislikes. They share their love for adventures, travelling, films and socialising.
Life is full of moments to be cherished forever when they both are around each other.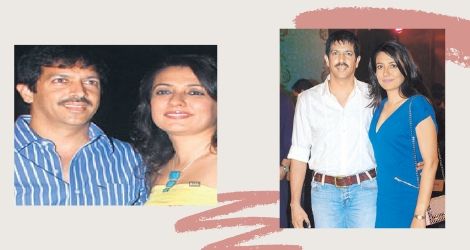 Kabir first meeting with Mini's father.
Mini first introduced Kabir to his father as a friend without revealing his surname. For a complete one year, Kabir was wooing her father with his extensive knowledge of books, with chats on world history, also including his travel stories, politics and everything that seemed to be appropriate.
After some time, her father appreciated Kabir and told Mini to consider him as a prospective husband. It was only then when the obedient daughter revealed that Kabir was a Muslim.
Her father, to everyone's surprise, invited Kabir's family to meet them and hence, approved of their match.
Kabir Khan married Mini Mathur
The couple finally tied the knot in mid -February 1998. Now that they've been married over for two decades, the couple is still as love-struck as newlyweds.
Their romance did not vanish even after their marriage. Unlike any other couple, their honeymoon was quite different.
Instead of taking leisurely walks around the ocean, the duo decided to go for a four day certified course in sea-diving at the Philippines.
The family of Kabir Khans & Mini
They have two beautiful children, Vivan Khan and Sairah Khan. Despite busy schedules, the couple hosts several house parties and invite many friends.
Must-Read Love Stories
The couple has a very open relationship and gives due credit to each other over their achievements. They also realize the importance of honesty to keep their relationship afloat.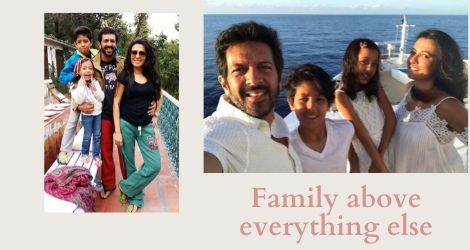 Hence, no wonder that this couple is one of the most admired couples of Bollywood. Despite their differences over the culture and religion, the couple has proved that "Love itself is religion."