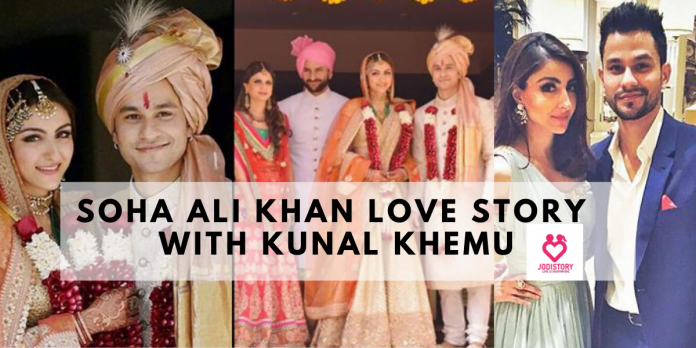 Soha Ali Khan, an Indian actress is not only known in the Bollywood industry, but also in Hollywood as well as Tollywood.She is the youngest daughter after Saif Ali Khan and Saba Ali Khan. Soha Ali Khan is a happily married woman now. Let's have a glance at Soha Ali Khan & Kunal Khemu love story.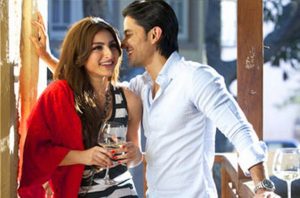 Soha Ali Khan, when starred opposite to Kunal Khemu, in Dhoondte Reh Jaaoge, hardly made any conversations count.
They only had their acting game going on with no personal relations.
Also Read: Love Story Of Shahid Kapoor: Shahid Kapoor's love was arranged!
It was during the shoot of the film 99, when Soha's senses alerted, and she saw him as an attractive man with dazzling eyes!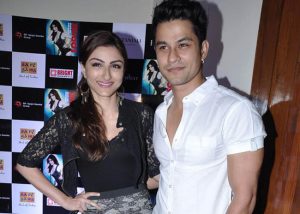 I noticed his eyes and his smile. He was quiet, silent and mysterious in many ways. He kind of drew me in."- Soha
As for Kunal, he just kept wondering that why Soha's having her chance in Bollywood, despite of being an Oxford Graduate.
When I met her on the sets, she was writing an article on her laptop to send to Oxford University for their magazine. So I thought, this is serious stuff, I should think before I start a conversation with her.- Kunal
Belonging from different backgrounds, both had a lot of information to share,and that's how they got into talking, which soon developed into a healthy relationship.
The first time Kunal and Soha went out together was for the 2008 film The Dark Knight.
And he arrived 20 minutes late!
Oh poor Soha!!
It has been reported that,
The sweetest thing Kunal has done for Soha was gifting her a folder with self-written poems and her childhood pictures on Valentine's Day, during their courtship period.
And what about Soha?
She tried to cook a meal for Kunal, but first asked him how to turn on the gas!
Oh poor Kunal!
Kunal Khemu proposed Soha Ali Khan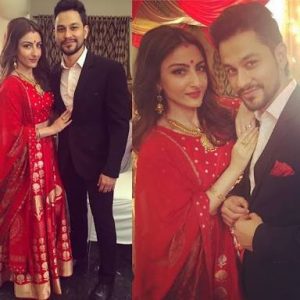 After dating for a few years, Kunal went on his knees to propose Soha in the most romantic way, in the most romantic place -Paris, in 2014.
Well, sharing the news to the parents, wasn't a cake walk for either of them.
Kunal, being a shy sort of a guy, never usually shared his relationships during college, to his parents.
And telling them about actually loving a woman seriously, was a difficult task.
Also Read: Sonam Kapoor – Knot tied soon!
As for Soha,she belonged to a strict family, where talking of boys wasn't an option for her.
I relied on my mother to tell my father. I must've told her and she is very liberal and trusting of my choices and not overtly concerned. She met Kunal on the sets of 99 and unfortunately he was doing a scene in which he had to wear a pink bathrobe. but she immediately liked him!"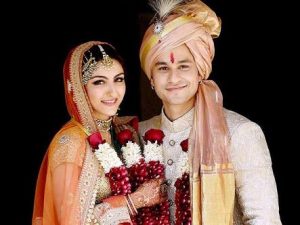 Unlike any other Bollywood marriage, theirs was one of a private affair which consisted of Saif Ali Khan, Kareena Kapoor Khan, Saba Ali Khan, Sara Ali Khan, Ibrahim Ali Khan, Sharmila Tagore, the Kapoors, and the Kemmus. All the functions like bacherolorette party and mehendi ceremony were a part of this wedding.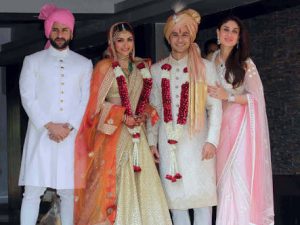 They tied the knot on January 25, 2015.
Soha Ali Khan daughter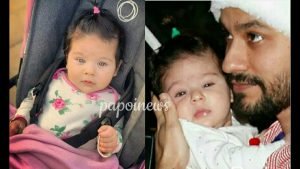 The couple was soon blessed with a daughter, the same year on September 29, named – Inaaya Naumi Kemmu.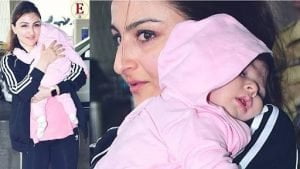 I really wonder why his or my guards have never come knocking during our fight, asking if someone's been murdered in the flat. I really wonder why no one comes. It does get loud and passionate and maybe it's a by-product of two actors who get into a very melodramatic state," Soha says
Kunal is the one who makes up after each fight.
And there's really ought to be a person, in a relationship, who after having the worst fight is always there to make up for it and sort out things.
And that's what called as Understanding, which makes Love grow. Wow how sweet soha ali khan kunal khemu love story is.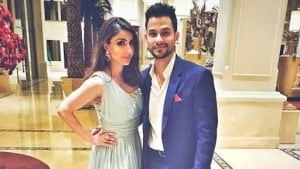 Lucky Soha!