Binny Bansal, an Indian software engineer and internet entrepreneur, is the co-founder of Flipkart. He has now been promoted to being the Chief Executive Officer(CEO). But here we will not read his biography. You are going to read Binny Bansal love story with sweet girl Trisha.
He graduated from IIT Delhi with a degree in Computer Science and Engineering.
Binny Bansal met Trisha first at collage
Having a simple yet a precious love story is hard to find.
Trisha Vasudeva met Binny Bansal during his IIT days.
Also Read: Love Story Of Mark Zuckerberg And Pricilla
She was doing Engineering from YMCA Engineering College, in Faridabad, back then.
She originally belongs to Faridabad itself.
It has been said that Trisha had visited IIT Delhi for a project submission in a national level seminar.
And there she came across Binny with whom she exchanged glances and they soon started striking conversations.
And then they became friends.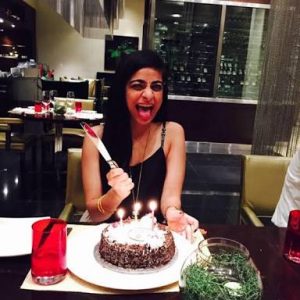 And then you obviously know, how the cycle works.
Long Conversations,and a few dates made the deal.
And this is surely enough for a boy to fall for a girl.
Also Read: Steve Jobs Love Life: An Apple a Day keeps the lovers together!
And soon, Binny proposed Trisha, at which she immediately and happily responded positively.
Binny then went to the US in seek of a job, while they maintained their relationship strongly.
He was previously employed with Amazon and was even rejected by Google, twice.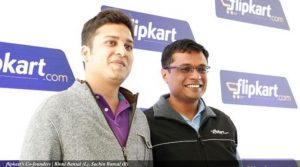 He then came back to India, with a goal of starting something big, and then he co-founded Flipkart, with Sachin Bansal (not a relative).
Binny married girlfriend Trisha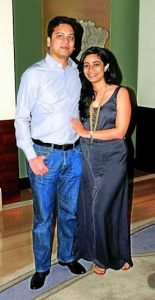 Binny soon married Trisha Vasudeva, now Trisha Bansal,who was his girlfriend since many years.
They got married on th February, 2010.
They now stay in Kormangala, Bangalore.
Also Read: Love Story of Melinda and Bill Gates
Their house is just near the Flipkart Headquarters and Binny's parents still stay in Chandigarh.
Isn't this just a simple yet a valuable love tale?
2 lovers meet, they work hard towards their career, work for a purpose in their life, set benchmarks, and when they get successful and satisfied, they fulfil their previous vows by getting married and loving each other till eternity!
A love so perfect!