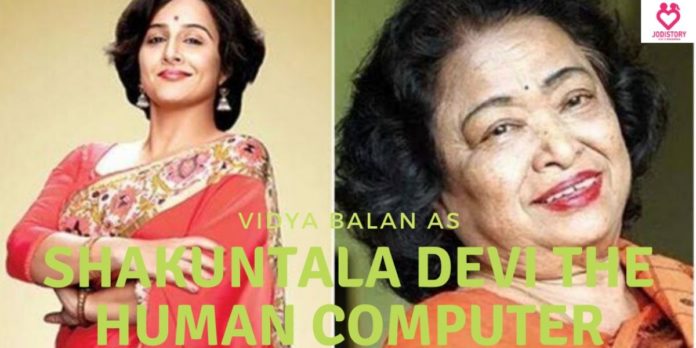 After Chhapaak , another fascinating biopic is yet to be released. Focusing on life of great Mathematician Shakuntala Devi Human-Computer. Starring Vidhya Balan as the main lead role. Jisshu Sengupta as her husband in the film. Shakuntala Devi biography, love life, divorce & movie.
The movie is to be out in the summer,2020. Under the direction of Anu Menon and production of Sony Picture Network India and Vikram Malhotra.
But, before the movie let us explore more about Shakuntala Devi's life from childhood to divorce.
Must-Read Love Story
About Shakuntala Devi
Many folks are afraid of mathematics its formula and complex calculation. But Exception exists in every field as one such example is Shakuntala Devi.
As her skills of solving hard mathematics have an interesting history. Let us have a quick check out her life moments.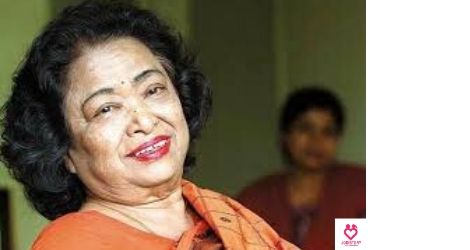 Shakuntala Devi childhood life
Shakuntala Devi was born in Banglore, Karnataka to an orthodox Kannada brahmins family. She had an excellent ability to memorize numbers.
Shakuntala's father started to spend time with his daughter. He uses to explain her magic card tricks to entertain her.
Her father was aware of his capabilities. At age three, he took her on road shows that displayed her ability at calculation. At the age of six, she demonstrated her arithmetic skills at the University of Mysore.
The human-computer Shakuntala Devi
Shakuntala was a mathematical prodigy. She has a tremendous ability to memorize numbers.
In 1982, she correctly multiplied the two 13 digits number in only 28 seconds. As a result, she was recorded in the Guinness world record.
Marriage life of Shakuntala Devi
She was married to Paritosh Bannerji. He was an IAS officer from Kolkata. Her husband was a Homosexual. For this reason, she thought to write a book on Homosexuality. And which came made her so popular a writer.
While still married to Bannerji. she started speaking to members of the gay community. She also began exploring their behavior. In 1979 she was divorced.
In the documentary For Straights, Only. she said that her interest in the topic. Because of her partner who was a homosexual man. Furthermore, she has a core desire to look at homosexuality more closely.
Academic works of Shakuntala Devi
In addition, apart from Mathematics. Shakuntala Devi has written a number of books. And many other novels, puzzles, and astrology. In 1977, she wrote "The World of Homosexuals". " Books of Numbers" and many more.
Vidhya's First look as Shakuntala Devi Movie
Vidya Balan took to social media and shared her first look, the poster and the teaser of the film on her twitter account.
In her first look, she wore a pink saree standing in the first position with her beautiful smile.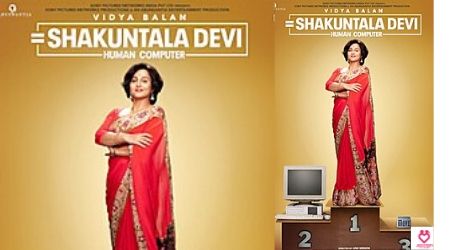 In the teaser, Vidya questions some logical mathematics questions. Moreover, she explains how we all as a child start our mathematical journey.
And how she starts with learning tables and formulas. How Shakuntala Devi started off with hard mathematical questions?
On the other hand, while releasing the teaser, Vidhya captioned. 'She was extraordinary, in every sense of the word!".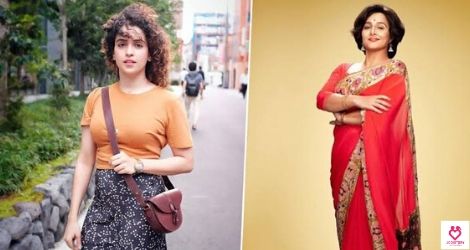 According to reports, this Hindi film brings to the life of unique women.
Moreover, the film includes many interesting phases. That is, from childhood to her last breath. And the way she made India pleased with his skills.
Along with Vidhya Balan the director, Anu Menon also adds some famous stars.
Jisshu Sengupta as the husband of ShakuntalaDevi in the film.
furthermore, the film also has other stars like Amit Sadh and Sanya Malhotra. Finall I gave the glimpses of Shakuntala Devi biography, love life, divorce, movie
.