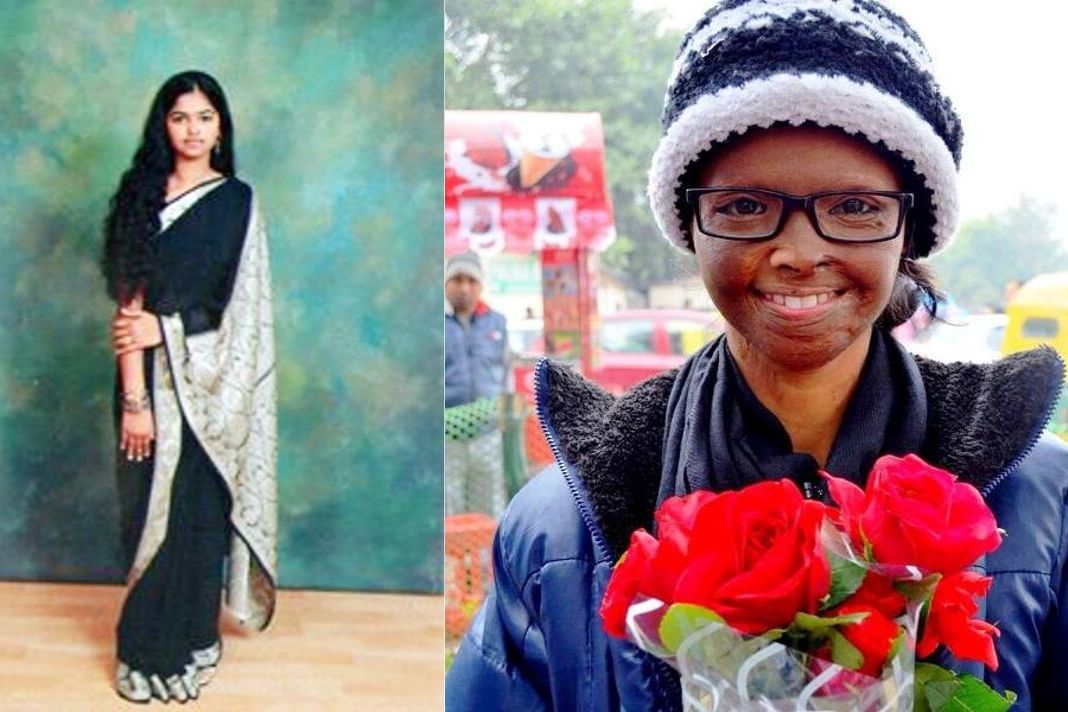 Today Laxmi Agarwal is a world-famous Acid Attack Survivor. It was her charming beauty that took her smile forever. She lost her identity, and promised to not see herself in the mirror again. But the God showered mercy on her. She has blessed with love. And Laxmi turned herself as an example for all acid attack survivor girls. Laxmi Agarwal love story & life story is going to pop below.
From an acid attack survivor to London fashion week Laxmi Agarwal survival has a great story. She has an Inspiring Love Story ever. Alok her mentor cum life partner hold her hand forever. Laxmi-Alok blessed with a daughter Pihu.
Must-Read Articles
Laxmi Agarwal Sweet Teenage Turned Sour in 2005
When Laxmi was in her sweet teenage of 15 years. A Muslim guy Guddu a.k.a Naeem Khan fell in love with her. It was nothing more than a one-sided love for Gudda Khan. He was extremely mad in love with her teenage beauty.
But countless times Laxmi declined his proposal. In fact, Naeem sent her marriage proposal also. And Laxmi rejected his marriage proposal also.
Naeem could not afford the rejection from Laxmi. Naeem Khan took rejection as his insult. Then he decided to take revenge for his insult from Laxmi.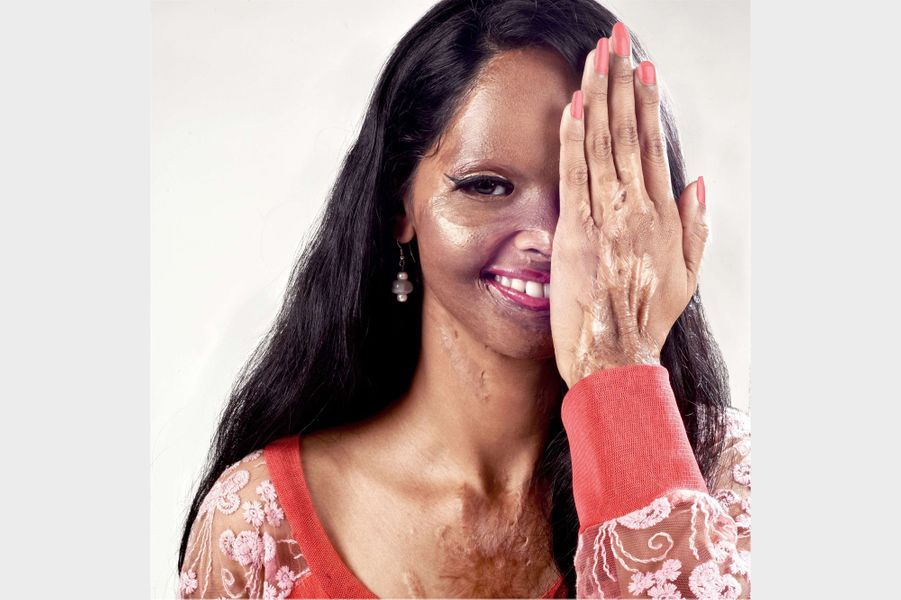 Then Naeem with his 2 friends made a heinous plan to ruin Laxmi Agarwal. In 2005, when Laxmi was 15 years old. On the evening way to her singing class.
Gudda along with his 2 friends, drenched Laxmi with Hydro Chloric Acid. Laxmi skin started shedding from the body. She was crying and asking for help on the road.
A taxi driver came forward to rescue Laxmi. She went under nine surgeries. In her last surgery, she was on the ventilator but survived.
Battle Started Against Society & Herself
As Laxmi remembers that there was no mirror in the operation room. She did not saw her face in the hospital.
When nurses used to give her water. Laxmi tried to see her face in it. But only a little image of the face covered with the bandage was seen.
Now she abandoned social life because of the false sympathy of people. She did not want to answer the same question again & again.
Although tuf survival made her strong from within.
Laxmi Reborn In 2006
After recovering from acid attack and operation. Laxmi started her new journey. She decided to fight for herself and all the acid attack survivors across the world.
In 2006 she has filed PIL and pleaded the government to ban on acid selling without identity proof. She inaugurated Stop Acid Attack campaign. This campaign made her voice for acide attack survival across the world.
In 2013, Laxmi effort brought result. Supreme Court passed the law against acid selling. Person below age 18 can not buy acid. And identy card is must before purchasing acid.
Acid Attack Survivor to London, USA Visit
Now Laxmi became a global face in acid attack survivor. She has received a Prestegious International Women of Courage Award in 2014.It was given by 1st lady of USA 'Michelle Obama'.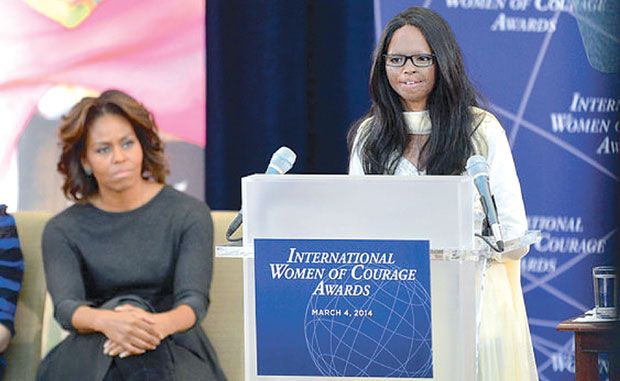 Laxmi did not stop here either. She was called by London Fashion Week in 2016.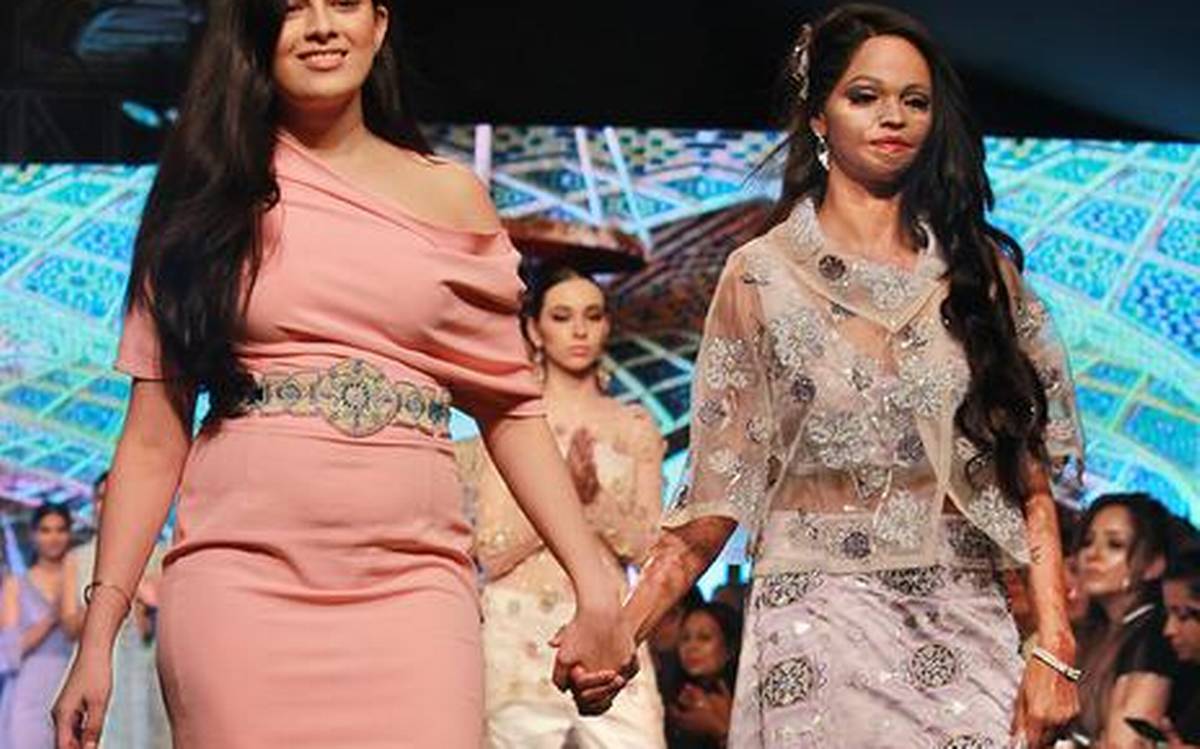 Laxmi Agarwal Lovestory Beyond Imagination
Laxmi Agarwal met Alok during her social campaign. And Laxmi Agarwal love story began. Basically Alok is a journalist.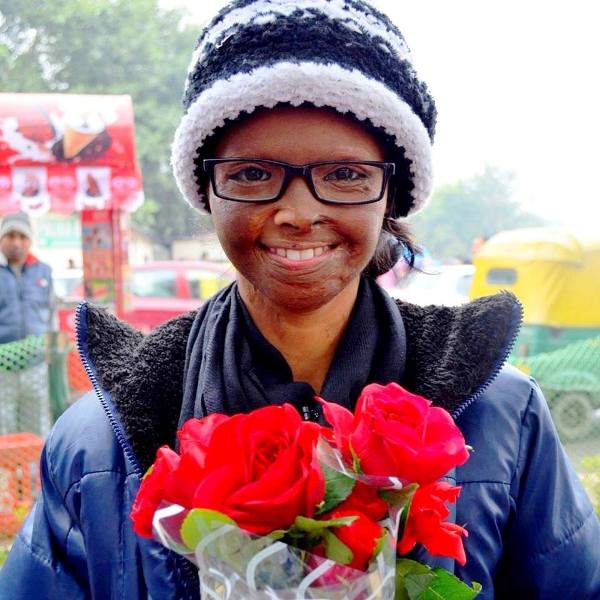 Alok, liked the spirit of Laxmi. Her strong spirit made him fall in love with Laxmi. Alok said:
I love people who are alive and want to change the world and just not live their own life. She fought for justice despite her own ordeal.
And Love Happened
Then Alok admitted her sweetness along with real heart.
When she came to us, she was bold and smart. Other girl covered their injured face because of shame.But Laxmi was differet from others, she met with open face. I saw a fighter in her and then fell in love with her purity.
The two were mutually attracted to each other not by their physical appearance but by the fact of being the voice of change. They had same mission – to fight for acid attack victims.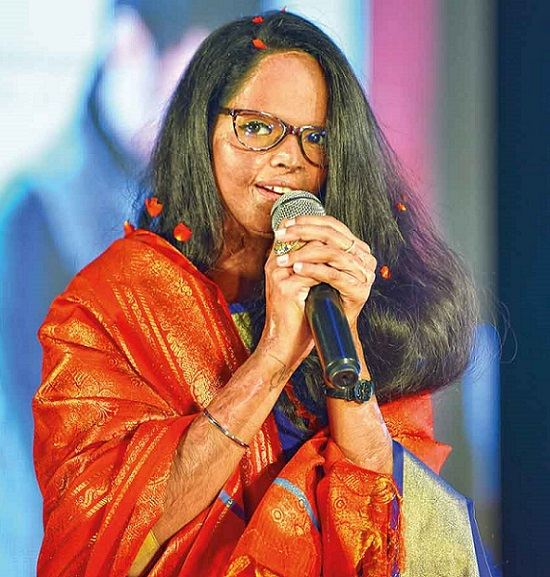 In fighting for justice a day working together, the two fell in love with each other.
The Marriage
Laxmi and Alok are together since 2014 but aren't married. They have immense love for each other and duo respects ones decision. They are committed and engaged in live-in relationship.
On asking about their marriage :
Laxmi says-
We don't want people to come to our wedding and comment on my looks. The looks of bride are most important for people. So we decided not to have any ceremony.
Alok says –
We did not marry because I do not believe in the institution of marriage. I believe that two people do not need a certificate to remain together in the society. So in the beginning itself we decided that we are not getting married and would stay in a live-in relationship.
Love explored
Laxmi:
"I hated men for a long time after that"
"Love was a word that unsettled me. That idea of love, the one that you get to watch in Bollywood films, haunted me. I would sing love songs but the words were hollow. They didn't mean anything to me."
"Alok was a breath of fresh air for me. I had been feeling suffocated and burdened. I felt he was ready to share the burden with me".
Alok:
"I have immense respect for Laxmi. She is a tremendous life force. She chose to fight in the face of adversity when other victims like her were discouraged by families or were reluctant to come out of their homes".
"She has instilled confidence in other young women who see her as a beacon of hope. She has compelled them to come out of the closet and face the world. Mind you, it's not easy for them to face people staring at them which often reminds of the event that has altered their lives."
Pihu-The gift
The most beautiful gift this sacred relationship is Laxmi and Alok's daughter-Pihu.
Alok and Laxmi declared themselves to be proud parents when their daughter Pihu was born on March 25,2015.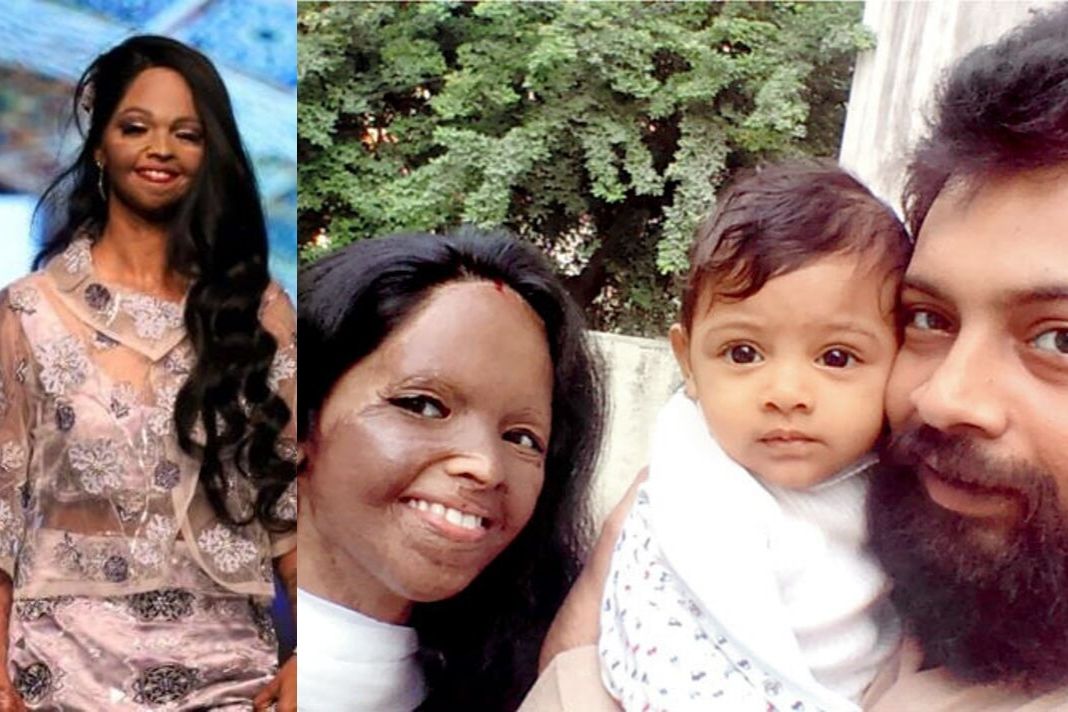 So ,do you still believe looks are important in loving a person? Laxmi and Alok have turned down the norms of society and are happily living together giving the true definition of love that people genuinely need. So this was the Laxmi Agarwal love story.
"CHAPAK" is a biopic of Laxmi Agarwal itself
Laxmi Agarwal got an Indian hit after releasing the movie CHAPAK on 10 January 2020. Deepika Padukone is playing the lead role of Laxmi. The movie gave meaning to her struggle in life. After watching the movie we come to know the pain of acid survival. Applause for Laxmi Agarwal and Deepika Padukone.