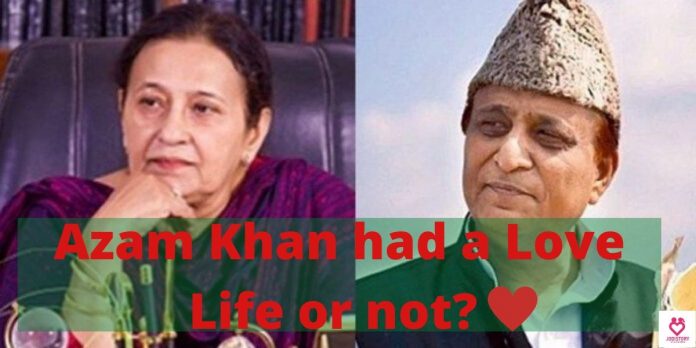 Who is not interested to know the history of a politician? Well, this time we are here to tell the mesmerizing Azam Khan love story. Azam Khan is born on 14 August 1948. His life history is fully of Indian politics. Come with us to know more about the Member of Parliament from Rampur. Azam Khan is a crucial member of the Samajwadi Party. He is also a member of the seventeenth Legislative Assembly in Uttar Pradesh.
Scroll down to know all about his childhood, career, controversies and hidden love story.
Azam's childhood
Azam was born in Rampur, U.P, India. He studied from Aligarh Muslim University in 1974.
must read Love Story of-
And is a Bachelor of Laws degree holder. Before joining politics, he worked as a lawyer.
Azam khan's full name was Mohammad Azam khan. And was born to Mumtaz khan. He belongs to Sunni Muslims.
Azam khan love story began at University
Azam khan follows Islam and got married to Tazeen Fatma in 1981. Though his life is not known very much.
His married life is fascinating and pleasurable. Tazeen Fatma went to Aligarh Muslim University the same place where Azam studied. Their love sprouted on the college campus. And pair decided to become a life partner forever.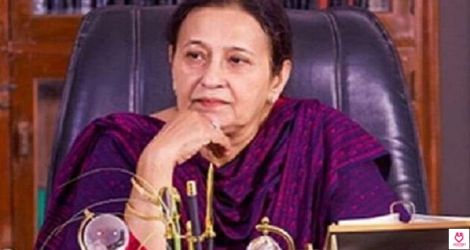 Fatma Holds M.A., M.Phil. degree. And as an associate professor in Political science in her bachelor's life.
The couple has two children(Two sons). One of them is Abdullah Azam Khan. He is also a politician. Abdulla was a member of the Legislative Assembly in the U.P.Second one is Adeeb Azam khan.
Reason Azam Khan hide love story
Because from the very beginning Azam Khan has been active in politics. And being a famous, controversial leader. Azam does not want people to make fun of his personal life. For anyone, love life is a very intimate issue.
Azam Khan's Career
Azam was also the senior-most Cabinet Minister. Moreover, Nine times he won from Rampur assembly constituency.
Before the Samajwadi party he collaborated with Four other parties. Three of them are Lok Dal, Janta Dal, and Janta Party.
Firstly, Azam was a member of the Janata Party (Secular). During the second term (9th Legislative Assembly), khan was a member of the Lok Dal.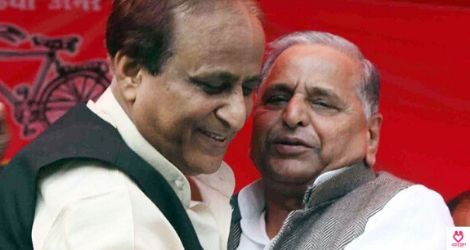 In his third term, Azam was a member of Janata Dal. (10th Legislative Assembly).
fourth and last term (11th Legislative Assemb), Azam Khan was a member of the Janata Party.
From 1993 ( in his fifth term,12th Legislative Assembly).Khan has been a member of Mulayam's Samajwadi Party.
Must read Love story of-
In 1992, Malayalam left Janata Dal and started Samajwadi Party. Azam had a crucial role in forming the party.
Azam khan's Controversies
On 28 August 2012, Azam khan in angered verbally abused an IAS officer in a meeting, scolding at the officer: "Bakwas Karte ho…chup baithiye…badtameez kaheen ke".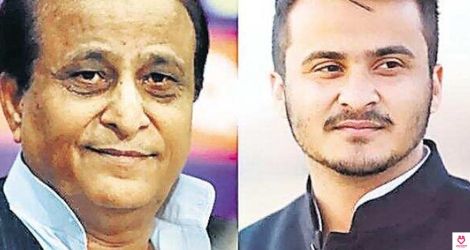 It was also like, he pressurizes the police.As not to arrest people from the Muslim community during Muzaffarnagar riots.
In the year 2013, writer and social activist Kanwal Bharti a Dalit was arrested by Rampur Police. The reason being a Facebook post against Khan.
In the year 2015, a school going boy was also in prison under Section 66-A of the IT Act for an "objectionable" post on Azam Khan. The Supreme Court asked an explanation from the Police for the arrest of the boy.
Azam khan wife and Son Arrested
In Recent, Azam, his wife Tazeen Fatma and son who is a Mla Abdullah Azam, were in custody for cheating. Mainly the allegation was for making two birth certificates of Abdullah from different places.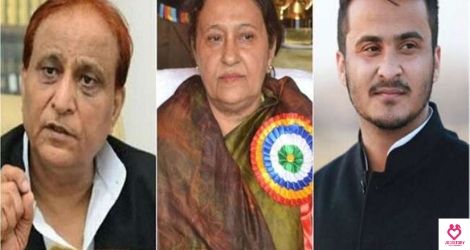 The complainant was, Azam khan and his wife got a pair of birth certificates for their child. The certificate was issued from Rampur and Lucknow.
Last month, an investigation team is handling the allotment of Maulana Mohammad Ali Jauhar Research Centre building to Azam khan.
I hope you all enjoyed an Azam Khan's LoveLife and biography.