He is known to be the ultimate on-screen lover, a guy who is passionate about whatever he does and has a completely charming personality. Known as the Bollywood Badshah and the King-of-Romance, King Khan – Shah Rukh Khan is the guy that every fan has been drooling over since decades. Here is complete Shahrukh Khan & Gauri love story.
The love story of one of the most powerful couples in Bollywood – Shah Rukh Khan and Gouri Khan. So how did Gauri manage to steal this superstar's heart? What is the backstory?
Shahrukh Khan & Gauri first meeting
It was the year of 1984, when Shah Rukh (18) met Gauri at a friend's place. He saw her dancing with another guy. And because of shy nature, Shahrukh couldn't ask her for a dance.
By the time he gathered the courage, Gauri turned him down by saying she is not interested in dancing and waiting for her Boyfriend.
The love dreams of our charmer shattered when he heard about her boyfriend. But in reality, there was no 'boyfriend', she was waiting for her brother.
When Shah Rukh later found this out, he immediately called her and said "Mujhe bhi apna bhai samjho" while the two laughed.
Must-read love story 
Gauri fall in love with Shahrukh sweet character
Gauri immediately fell in love with Shah Rukh's wit, confidence and style and the two started dating. But things were not so smooth for the love birds.
Shah Rukh was pretty possessive when it came to Gauri. He didn't like few things that she did, let alone her taking to other boys.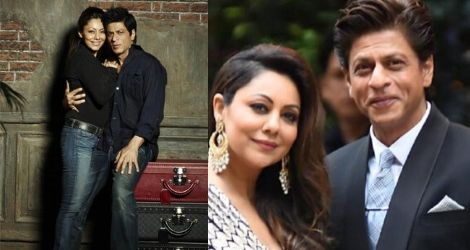 Gauri decided that, she wanted a break from this relationship. And right after celebrating her birthday with him. She left to Mumbai with her friends without telling him.
Shahrukh Khan & Gauri breakup
This made Shah Rukh realise how much he loved her. Shah Rukh was pretty close to his mother and confronted to her about what had happened.
She not only supported him, but also gave him ten thousand rupees to help him out and told him to go after his love. Shah Rukh and his friends searched for her everywhere.
After a long time, he found her at a beach. They both laid eyes on each other and broke down crying while in each other's arms.
Shahrukh Khan & Gauri love reborn at the Mumbai beach
That was the moment of realisation that they can't live without each other.Now that the two had understood their relationship.
It was time for Gauri to tell her family. Gauri belonged to a Hindu Brahmin family. They were totally inclined towards their religion and Shah Rukh was Muslim.
Her family obviously did not approve of this relationship. After all, religion does play a major role. The couple went through a lot of struggle.
From keeping the relationship a secret for 5 years to changing his name to pose as a Hindu boy to impress her parents. They had to prove their love was true and they were serious.
Shahrukh Khan & Gauri Marriage
The couple finally got the blessings from both the families and got married on October 25, 1991, and was a Hindu marriage ceremony.
It has been 26 years now; Shahrukh Khan and Gauri are still the same old adorable couple that we have always seen.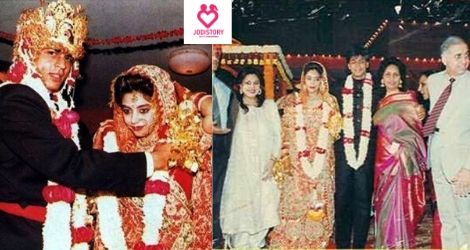 Both of them respect each other's feelings, emotions, strengths, weakness and also religion. The couple is now happy living with their 3 kids, making it a complete superstar family.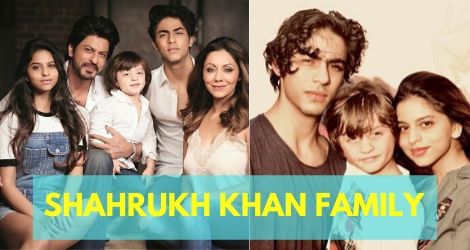 Read more :
In an industry which is known for marriages to soon lose their charm, Shah Rukh and Gauri have definitely showed us the power of love and the bond it had. They have struggled and won their love. It is time for you too! is not Shahrukh Khan & Gauri love story is amazing?