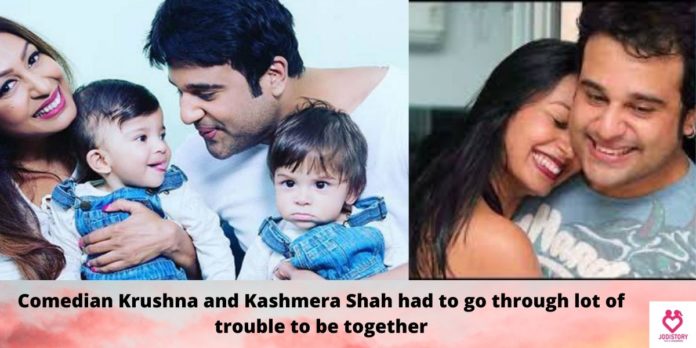 Watching the comedian Krushna on television is a delight to eyes. His mimic styles, eloquent dialogue delivery and innocent yet charming looks is a sight to savour. But how many of you know that Krushna and Kashmera Shah Love Story is a roller-coaster ride. The couple had to endure so much just to be together. Curious as to the details, are you?
Scroll down to know more!
Must Read the following:
Kashmera and Krushna's first meeting
The duo first met on the sets of Aur Pappu Pass Ho Gaya. Both had tendre feeling towards each other since day one yet no one admitted.
Kashmera was already married to Brad Listermann but her marriage was not known to Krushna. However, things were going a bit difficult for Kashmera in her professional and personal lives. She finally decided to part ways with her husband and moved permanently to Mumbai in 2006.
No wonder, Krushna felt grateful towards his lucky stars.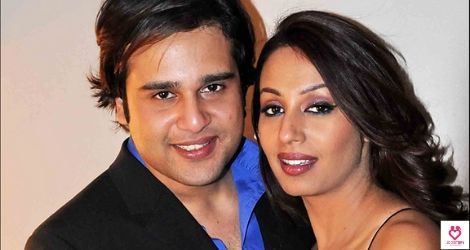 Krushna and Kashmera Shah Love Story began with a one-night stand
Krushna and Kashmera spent time together. Kashmera was going through a rough patch in her life when Krushna entered her life. At first, they happened to be just friends but then Krushna became a confidante for her.
However, Kashmira revealed that their love story began with a one-night-stand. Things got a bit serious after that. Eventually, the couple started dating. They've been open about their relationship ever since.
Krushna and Kashmera Shah Love Story test waters
But all was not supposed to go well in their heartfelt love story. Kashmera was ten years older than Krushna which raised many brows. Fortunately, Krushna chose to ignore the fact as he was head over heels in love with her woman.
Also, Krushna's family severed all ties with him. Moreover, Kashmera's family did not approve of her choice. The stories went viral when a rift between Govinda and Krushna was reported. Govinda did not talk to Krushna for a very long time.
The couple danced amidst the trouble but still stood by each other.
Krushna's proposal to Kashmera on a reality show
The trouble seemed everlasting in their love story. Rumours started going around of Krushna's affair with Tanushree Dutta. The rumours obviously caused an upheaval in their relationship.
This all happened when the duo was a part of Nach Baliye, a dance reality show. Krushna tried to assure Kashmera but to no avail. Eventually, the man proposed to his lady-love on the show. Much to his immense happiness, the girl said "YES."
Krushna and Kashmera's secret marriage revealed
In late 2014, the duo's secret wedlock was unleashed. A reporter spotted Kashmera wearing sindoor.
It came as a surprise that the couple has been married since June 2013. The proposal thing on the reality show, Nach Baliye, happened after their marriage. The couple got married in Las Vegas, at a church.
Again, their respective families did not approve of the good news. However, they came around and the duo remarried in the presence of their close friends and family.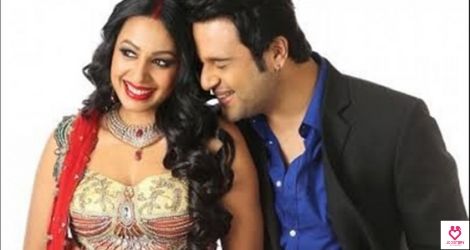 Krushna and Kashmera's children
The couple became proud parents in 2017 through surrogacy. They welcomed twin boys, Krishaank and Rayaan in the family.
The duo has become more responsible after becoming parents. They keep doting on their kids and have a lot of fun together.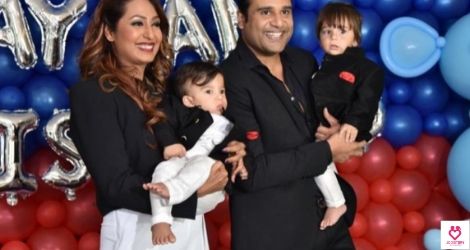 Must Read the following:
Conclusion
Apparently, the couple had to endure a lot before having a happily-ever-after. But they stood by each other through thick and thin. Their support and love towards each other keep their relationship afloat. No wonder, True-Love conquers above all.