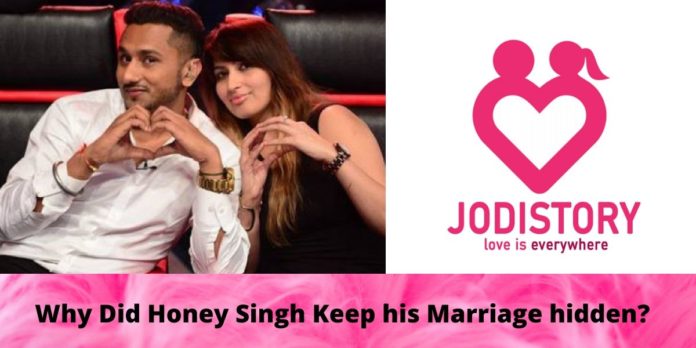 Get up Jawaani, Party all Night and now the sensational Loca, does these songs name ring a bell in your head? And can you recognize the singer! Of course, it is none other than extremely talented Yo-Yo Honey Singh. His desi beats and International music has taken India's music level to a completely sensational one. But do you know music is Honey Singh's, second love? Can you guess who might be the first? Well, none other than his wife Shalini Talwar. Shocked or Surprised, but, Yo-Yo Honey Singh's Love Story is a mysterious tale
Scroll down to unleash the mystery.
Must Read the following:
Yo-Yo Honey Singh's Love Story began in School
Honey Sing first met Shalini Talwar, as his classmate, in Guru Nanak Public School, Delhi. He fell for her instantly. He had a keen interest in music from a tender age. Who knew that this music would change his life forever.
He soon confessed his feelings. Before, they could remember what's happening- Surprise! They are dating!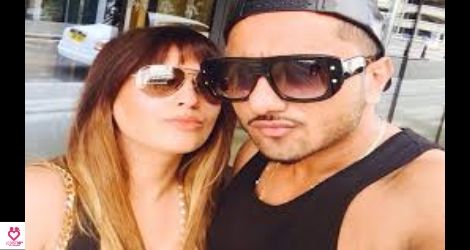 Honey Singh and Shalini Talwar are in a long-distance relationship
Honey Singh left for the UK to study music. But even distance couldn't keep the couple apart.
Their relationship was kept intact. Whenever Honey visited India, he made sure to spend time with his lady-love. The crazy couple spent almost two decades dating each other.
Honey Singh's marriage with Shalini Talwar
On April 23, 2011, the couple tied the pious knot. No surprise that after two decades of dating, they finally sealed it with marriage.
The couple had a traditional Sikh wedding at a Gurudwara. The wedding saw the presence of only close friends and family. Where Shalini draped a red lehenga, Honey donned on a cream sherwani. The pair looked dapper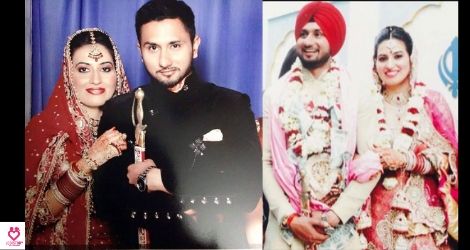 Honey Singh rises to fame but keeps his marriage hidden
Lakk 28 kudi da..helped Honey Singh to climb the ladder of success. Soon he was giving one blockbuster after the other. Fame, money and status were all at Honey's feet.
However as a hot rising singer and to keep his fan-base intact, he had to keep his relationship hidden. Shockingly, no one even heard a whisper of Honey's marriage.
Rumours about Honey Singh's affair with Deena Uppal
Around 2014, pictures of Honey Singh and Deena Uppal on a lunch date in Mumbai went viral. Deena Uppal was seen in Fear Factor: Khatron Ke Khiladi (season 5).
Such rumours are obviously not so healthy for a marriage. Curious as to what happened? Keep scrolling!
Yo-Yo Honey Singh's Love Story is revealed on Indian Television
For 2 years, his marriage remained hidden from the rest of the world. However, one day his wedding pictures were leaked on the Internet. Thanks to his wedding photographer's publicity stunt. The rumours went to riots.
No one could believe that the man who would dance around girls in his music videos is actually married. However, Honey Singh remained tight-lipped and did not confront the media.
Later on India's Raw Star, a reality show, Honey Singh disclosed his marriage. Finally, the mystery's unleashed leaving strings of a broken heart.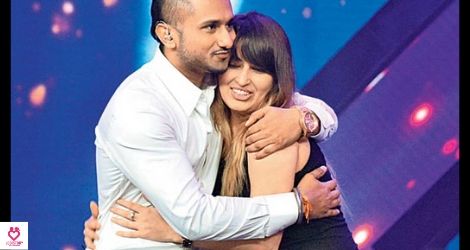 Yo-Yo Honey Singh's Love Story test its limits
Unfortunately, Honey Singh had a bipolar disorder due to which his wife accompanied him everywhere. Around 2014, Honey Singh disappeared from the scene claiming treatment for such disease. This proved 'the darkest phase" of his life.
The rumours also claimed that he was in rehab. But in an interview, he claimed such rumours as baseless. Honey Singh had spent time in his Noida's home for the past 18 months. Throughout this unfortunate journey, his wife stood by him.
Must Read the following:
Conclusion
Be it a long-distance relationship, baseless rumours or unfortunate disease, the couple kept their love intact. Much appreciation to Shalini's commitment towards his love that kept their relationship afloat.
To everyone's delight, Honey Singh's back with song Loca which is already gaining popularity with each passing day. No wonder, Yo-Yo Honey Singh's Love Story helped him to go through thick and thin, and emerge victorious.