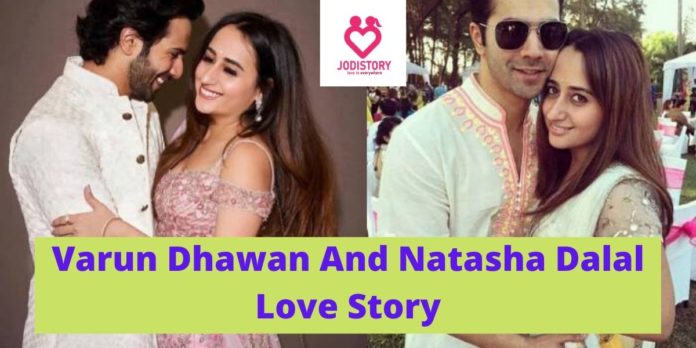 As we all know that nothing is more pleasurable than growing up together with your childhood love. One such example of childhood love is Varan Dhawan's love story. All must have watched Dilwale, Badlapur. These movies had a great love story done by Varun Dhawan. But are you aware of Varun Dhawan's real love life? Well, he is one of the highest-paid Indian actors and has gained ample respect from his fans. Varun Dhawan has been in cute relationship with Natasha Dalal.Are you excited to know all about Varun Dhawan And Natasha Dalal Love Story? Then don't go anywhere we are here to make your time memorable.
Varun Dhawan has revealed that he is in a relationship. We bring you here all the details from their hush-hush love story. Know-How childhood friendship turns into sweethearts.
Who is Natasha Dalal?
Natasha is a fashion designer. She did her graduation from the fashion institute of technology, New York.
must read Love story of –
After returning from New York, Natasha is managing her own clothing line, Natasha Dalal Label.
How Varun Dhawan And Natasha Dalal Met ?
Varun and his girlfriend Natasha are childhood friends.
You will be wondering? Both have been seen dating for quite a long time. Natasha was with Varun before he became a star. That is both fell in love years ago.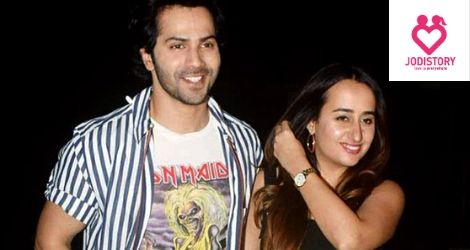 Well, Varun has never denied his bond with his girlfriend Natasha. According to reports, their childhood cute friendship turned into unbreakable love when both met at a music concert after years.
Varun and Natasha getting Hitched
Varun and Natasha want to keep their love life private. However, both just can't get away from the media. Both were mostly spotted together in the car.Both started attending dinner nights, parties, celebrity weddings.
Though Natasha is active on social media platforms. But she is of shy nature. And Varun Dhawan is at her discretion. Varun does everything to protect her from the limelights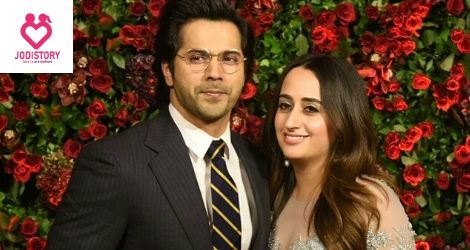 Varun once said that Natasha Dalal wants a "normal life"-
"Natasha is a normal girl, she is just a normal kid."
"She wants to have a normal life and it is my duty to protect her from media,". Varun also adds that Natasha her girlfriend doesn't like being in the limelight".
Varun announces their Lovestory Officially
In Neha Dhupia's show, He gave a large hint to his audience by saying –
"I have never hidden my bond. I have never spoken about it openly, that is because the media makes different versions and flavors with it."
"They(media) make you fight, argue, patch up, break up, all this. I can save her from the crazy ogling, logging everything. I am protecting my personal life because for me that's my sanctity. "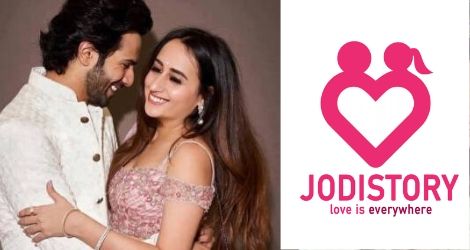 And after this in Koffee with Karan season 6. When Sui-Dhaaga- Made in India cast was in the show. Varun says that what all wants to hear desperately is-
"I am dating her and now we are a pair. I plan to wed her," said Varun when asked him about his chemistry with Natasha.
Varun Dhawan and Natasha will be marrying soon.
After ample speculations, Varun has not announced by anything yet. Moreover, Varun Dhawan revealed in a show that he is not in a hurry to tie a knot.
must read Love story of –
According to sources, the star pair will soon tie the knot in March this year in Thailand. They both are shopping for marriage.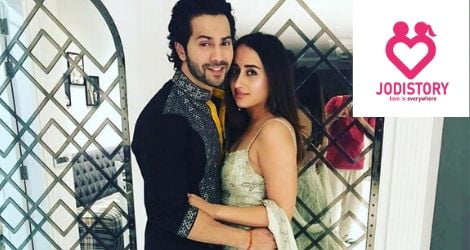 David Dhawan also shares his thought -"I am very happy with their relationship. What more does a father need?"
Conclusion
Well, Varun Dhawan And Natasha Dalal Love Story is a perfect example of true love never ends. Varun never misses a chance to make Natasha happy. And he adds that she is so supportive in my life. She is concerned about him every day. Hope you all loved the cute love story of Varun Dhawan And Natasha Dalal.Comment down your views.