Can love happen twice? Is it possible to love a person but not live with them? Such wonderful and curious questions, ain't they? But answers to all such questions are revealed in Kalki Koechlin's Love Story. Kalki Koechlin, a French citizen but a talented Indian actress. Her love story with her first husband Anurag Kashyap ended in a divorce. But love knocked on her door again. And she's living her life to the fullest.
Find out the intriguing details below!
Must Read the following:
Kalki Koechlin meets Anurag Kashyap
Their first meeting dates back to 2008, on the sets of Dev D. However, Anurag was already married to Aarti Bajaj. But Anurag's first marriage ended in divorce in 2009.
Anurag, who worked behind the cameras, couldn't resist Kalki's charm on-screen. The two got along instantly like a house on fire.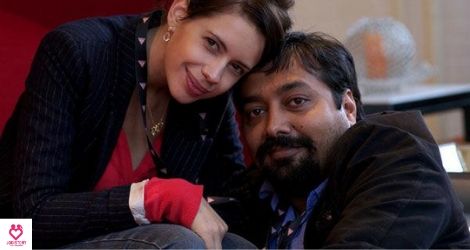 Kalki Koechlin's love story begins with Anurag Kashyap
Anurag fell for Kalki but did not disclose it until later. Anurag attended every play and every show in which Kalki played a part. Eventually, Kalki realized the extent of Anurag's feelings.
After six months of shooting, Anurag asked Kalki out on a date. Anurag's honesty and emotional quotient impressed Kalki.
Soon their relationship turned serious. The couple moved in together for 2 years, 2009-2011.
Kalki and Anurag's marriage
Kalki Koechlin's Love Story with Anurag Kashyap led to marriage. On April 30, 2011, in a private ceremony at Ooty, the two exchanged the vows. After four months of marriage, Kalki stated:
"Marriage is just a commitment towards each other and nothing else."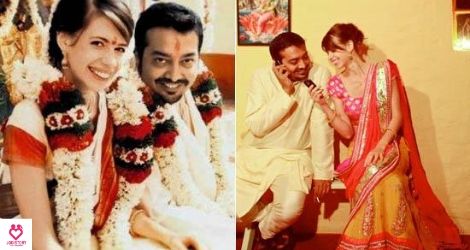 Kalki Koechlin and Anurag Kashyap's divorce
The duo started countering some problems after few months of their marriage. Firstly, the age difference between them posed a problem. Kalki and Anurag wanted different things from career and personal perspective. Secondly, Anurag won't spend time with his wife. He appeared to be busy always.
Moreover, rumours about Anurag's affair with Huma Qureshi started circulating. It led to some issues between the married couple. They always argued about one thing or another. Due to the same stubborn streak, the matters won't resolve.
In 2013, the couple parted ways. They released a joint statement on Twitter announcing their separation. However, the separation could not mend their issues.
Hence the couple filed for divorce in 2015 to officially end the relationship.
Kalki Koechlin's Love Story with Guy Hershberg
Around September 2019, Kalki officially confirmed her relationship with rumoured boyfriend, Guy Hershberg. She posted a happy picture of them on her Instagram handle, followed by an adorable caption.
The couple has always been open about their relationship via social media. Around the same time, Kalki also confirmed her pregnancy.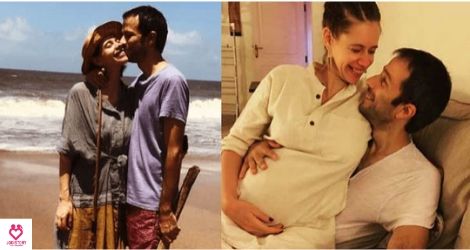 Must Read the following:
Kalki Koechlin's Daughter
On 7 February 2020, Kalki gave birth to an adorable girl through water birth. The first child is named Sappho.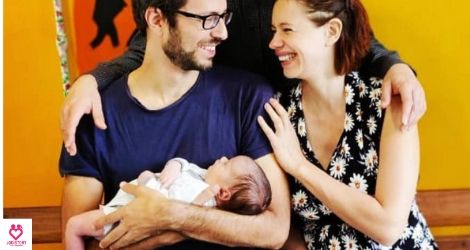 Kalki continues to experience bliss and happiness with her daughter and her boyfriend. She is in a happy space now and living a perfect life.