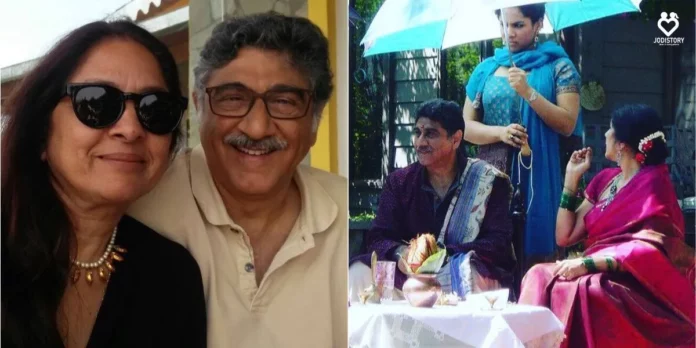 Despite rapid movements, radical laws, and heated discussions of women's empowerment, it is too soon to boast about success. Women are often judged and criticized harshly for their decisions that do not fit well in the eyes of society. Neena Gupta's love story is an answer to all these criticisms and judgments!
But there is one woman who defies all such rules, and claims advances of society. Neena Gupta is that valiant woman! An actress by profession, Neena Gupta's love story is all about a bold and passionate woman who is not afraid to live her life by her own rules!
Neena Gupta's love life started when she dated her co-star. But, most of her relationships didn't go the way she wanted! Still, she believed in "Love" and searched for her perfect soulmate! Scroll down to read more!
Who is Neena Gupta?
Neena Gupta is an Indian actress and television director. She worked in so many Hindi films and tv series. Neena Gupta was born in Kolkata and bought up in New Delhi.
Neena Gupta made appearances in many international films too! Like, "Gandhi", "The Deceivers" etc. She also worked in many Hindi films like, "Khalnayak", "Jaane Bhi Do Yaaro", "Badhaai Ho" etc. She is loved for her talent and acting skills both in Bollywood and outside!
MUST READ LOVE STORY
Neena Gupta's affair with Alok Nath, her co-star!
Neena Gupta had a confined and orthodox upbringing. But she did not live a conventional life and decided to pursue acting as a career. Her parents heeded it only on the condition that Neena would live at her Mother's best friend's place.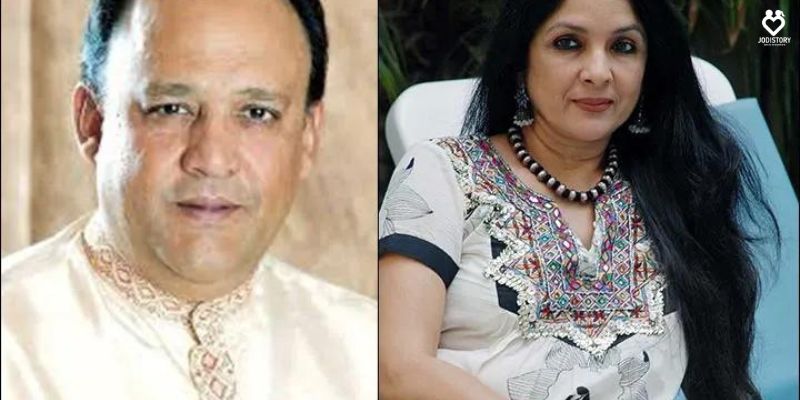 Fortunately, by 1989, she had made her mark on Indian television. Her first affair was with Alok Nath. The two met in the 1980s for a Tv series. However, it did not last long and the two separated.
Neena Gupta fell in love, and got engaged but had to face a vast heartbreak!
Next, she dated Shaarangdev, the son of popular Indian classical vocalist, Pandit Jasraj. This proved to be a serious affair which unfortunately did not end well for Neena.
The couple met, fell in love and were engaged. However, Neena's worst nightmare came true when the wedding was called off.
Hence, Neena was jilted at the altar which left her empty of love.
Neena's Affair with Vivian Richards was full of criticisms
The Indo-Caribbean affairs raised many brows and attracted much attention via media. In the late 1980s, the West Indian cricket team led by Vivian Richards came to India for some matches.
At that time, the legendary West Indian Cricketer had the reputation of a flirt. Neena was naive and fell for his charms. Despite the fact that Richards was married and had two children, Neena chose to ignore the fact and continue with the affair.
However, this passing affair took severe turns when Neena found out about her pregnancy. Despite harsh criticisms and judgements, she gave birth to Masaba Gupta.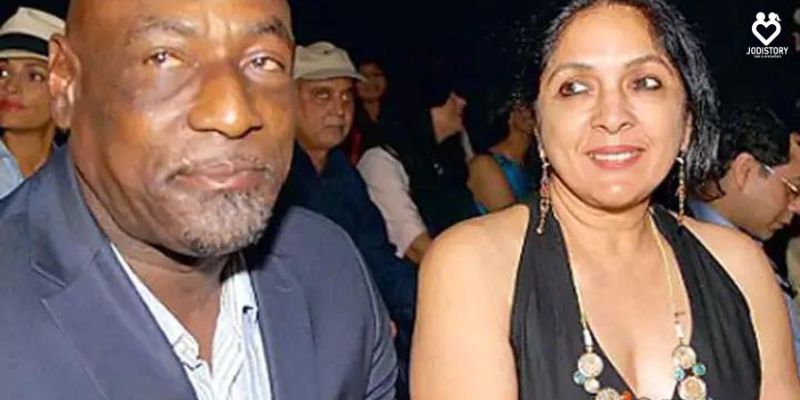 The couple were open about their relationship. They ensured that their daughter had a normal upbringing. There is an easy camaraderie between the three. Masaba and Neena would go for holidays to Richard's place so that the daughter can spend some time with her father.
Apparently, as expected the affair came to an end. Recently in her interview, she advised young women not to fall in love with a married man.
Neena Gupta's love story begins at the age of 42
Neena's experience with men left her apprehensive about the idea of marriage. However, after her daughter grew up she started feeling lonely.
In 2002, she met Vivek Mehra, Delhi based Chartered Accountant. Vivek had separated from his wife too. The two met on a flight and hit it off instantly.
Neena Gupta makes us believe that love can happen irrespective of age, caste, creed and religion! She fell in love even at a very young age and also during her very old age.
Neena Gupta's marriage with Vivek Mehra after his divorce from his first wife in 2008
They dated for 6 years. By 2008, Vivek's divorce was finalised. The two went to the US for a relative's wedding.
Much to her surprise, Vivek proposed to her and she eventually said Yes. The duo had a hasty wedding then and there. It was all Vivek's idea.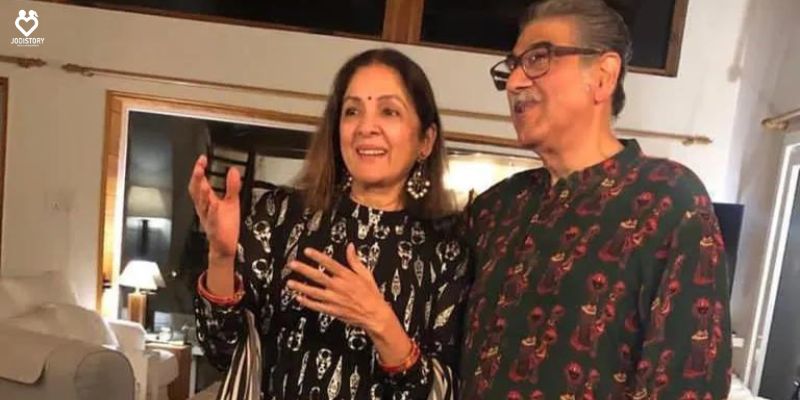 To date, the couple is very much in love with each other.
MUST READ LOVE STORY
FAQs
Why did Neena Gupta not marry Vivian Richards?
Neena Gupta and Vivian Richards were in a relationship. During that time Vivian was already married. So, they just dated each other and didn't tie the knot. But, they had a daughter together named, Masaba Gupta!
Who was Neena Gupta's ex?
Neena Gupta dated Alok Nath her co-star in a TV series. She then dated Vivian Richards. Both of them were in so much love but didn't tie the knot. Finally, Neena Gupta married Vivek Mehra!
How many husbands did Neena Gupta have?
Neena Gupta married Amlan Kusum Ghosle during her graduation period. Later they got divorced. Finally, she got engaged to Shaarangdev but called it off. Neena Gupta then dated Vivian Richard and had a daughter with him named, Masaba Gupta. Finally, she(Neena Gupta) married Vivek Mehra in the year 2008.
Conclusion on Neena Gupta's love story
Neena Gupta's love story has been one eventful journey. Full of controversies and spicy affairs, she has stood by her decisions. Her journey as a woman, as a single parent, as a lover and as a wife is an inspiration for all. Despite some regrets, she lives her life to the fullest.
She dated different men at different ages irrespective of any categorization! She teaches us that when we fall in love we should not think twice and just go with that feeling! I hope you liked reading Neena Gupta's love story! Let us know in the comments sections below.
Also, let us know your views on Neena Gupta love life!