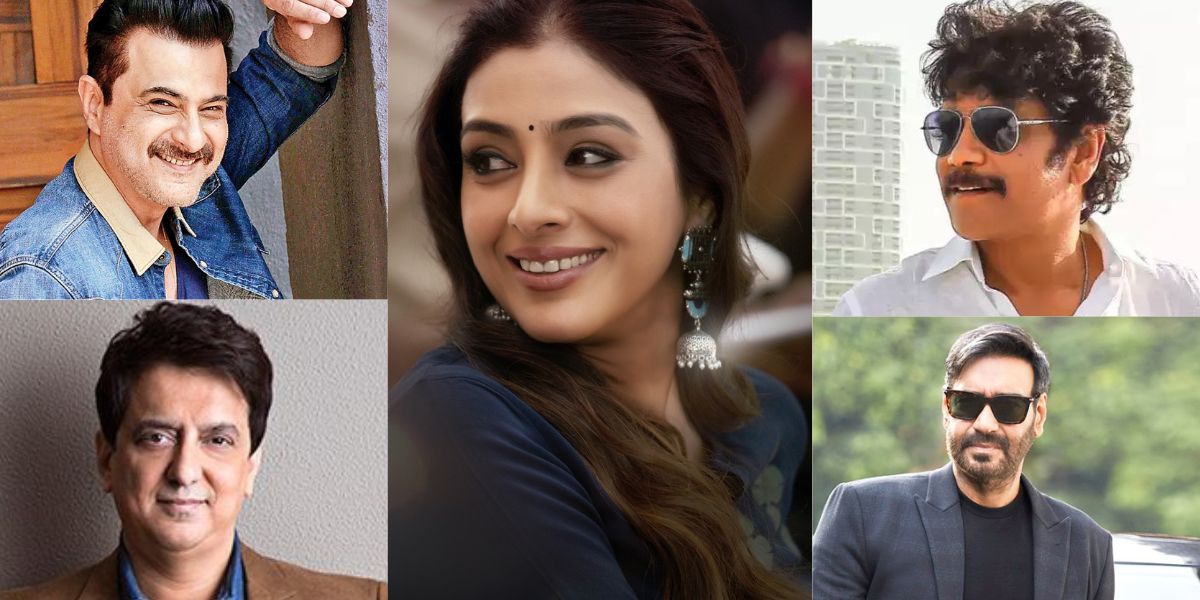 Love is one of the most unexpected and uncontrollable phases of one's life. People cannot control whom they fall in love with and when. It is completely out of our hands. Tabu's love story and relationship timeline is a series of unsuccessful relationships with men who were either married or widowed.
Even after being so successful in her career, Tabu is still single at 52. She's still unmarried and isn't even dating anybody. What could be the reason behind Tabu not marrying? Let's take a look at Tabu's love story and relationship timeline of 3 affairs!
Who is Tabu?
Tabu is one of the most famous actresses in Indian cinema. She was born in 1971. Her full name is Tabassum Fatima Hashmi. You must know Tabu from her movies like Andhadhun, Drishyam, Drishyam 2, Golmaal Again, De De Pyaar De, etc.
Time and again Tabu has proved her worth in the industry. She even received an award for her acting in the movie Maachis.
MUST-READ LOVE STORIES:
Sanjay Kapoor, Tabu's first boyfriend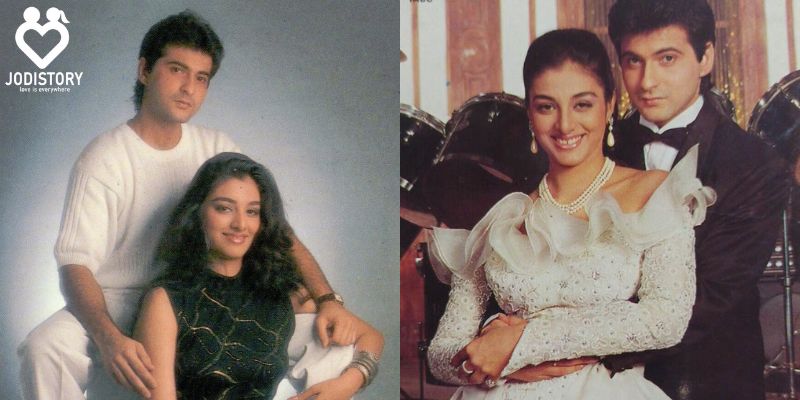 For those who don't know, Sanjay Kapoor is the less famous brother of Anil Kapoor and Boney Kapoor. He gave many hits in his time and is fairly a successful actor.
Sanjay starred with Tabu in his debut film Prem in 1995. Tabu was also a newcomer at that time. Both of them started a romantic relationship while filming Prem.
So one can say that Tabu and Sanjay took their movie's title quite literally and fell in prem (love)! Sanjay was really serious about Tabu. However, their love turned from sweet to bitter.
Their relationship turned so sour that they were not even on talking terms with each other by the end of their filming. As they couldn't even see each other eye to eye, their behavior caused the movie to go through many delays.
Tabu's second love Sajid Nadidwala wasn't over his dead wife, Divya Bharti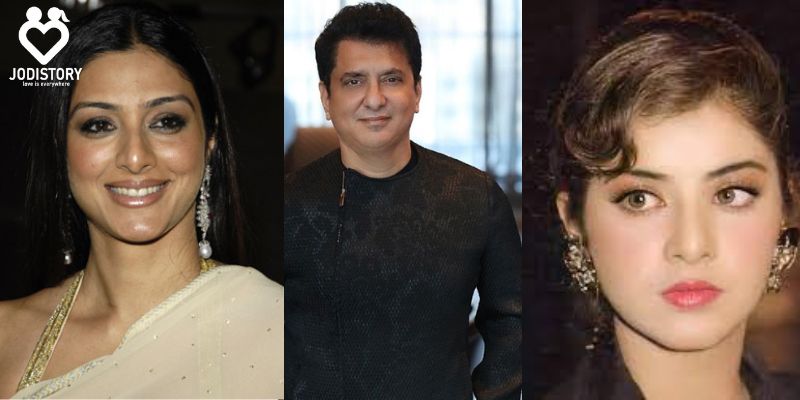 Divya Bharti was one of the prettiest actresses that Indian cinema ever witnessed. Divya was Tabu's good friend. And Divya married the director and producer Sajid Nadiadwala. When Divya was alive, Tabu had no feelings for Sajid. She only saw Sajid as a dear friend.
Unfortunately, when Divya Bharti died, Sajid completely crumpled down. Tabu had great sympathy for Sajid which later turned into love. Sajid and Tabu were doing a movie together and started spending a lot of time with each other.
Tabu was completely in love with Sajid and wanted a future with him. Sadly Sajid was unsure of his relationship with Tabu. At least to say he still had feelings for his late wife Divya Bharti. He wasn't completely over her. Tabu understood his situation but told him to let go of the past.
But letting go of the past is a difficult thing to do. Soon Tabu started to get annoyed with Sajid. She couldn't stay with a man whose heart wasn't hers completely. So Tabu ended her relationship with Sajid and moved on.
Tabu's third love, Akkineni Nagarjuna was married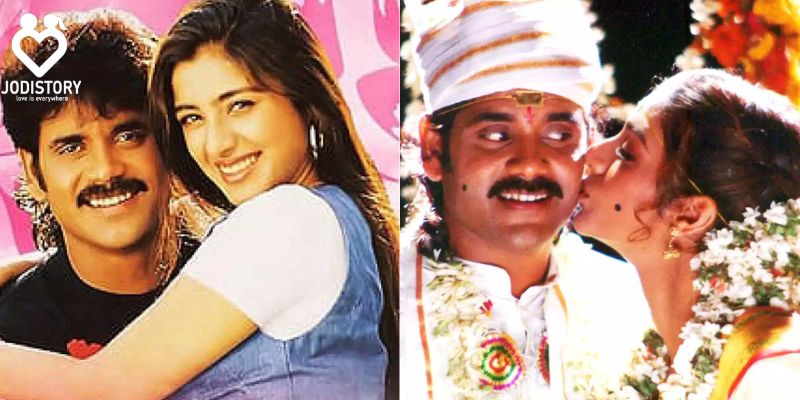 Nagarjuna is one of the most famous actors in the South. He has attained tremendous success in his life. He acted with Tabu in movies like Avide Maa Avide and Ninne Pelladatha. The unfortunate aspect of Tabu's relationship with Nagarjuna is that he was married. So basically Tabu was another woman in Nagarjuna's marriage.
It's said that Tabu and Nagarjuna were together for ten years. Tabu finally left Nagarjuna when she realized that he wouldn't leave his wife. They met each other for the first time when Tabu was 16 and Nagarjuna was 22.
Nagarjuna's wife Amala was highly unbothered by such accusations in her married life. She told everyone that she trusts her husband completely as well as her friend Tabu. According to Amala, nothing was going on between her husband and Tabu.
Nagarjuna has only accepted that Tabu is just his dear friend. He says that his face lights up at the mention of her name. Additionally, he told the public to read his comments as much as they want to because he didn't care.
But some people like to believe that he was completely in love with Tabu. He just couldn't be with her because he already faced a divorce and didn't want a second divorce from Amala.
Tabu blames Ajay Devgn for not finding a husband
Ajay Devgn was Tabu's cousin's neighbor. They became really fast friends. Ajay is a prominent figure in Tabu's life. Ajay would go up to every single boy who would talk to Tabu. He would scare such guys and tell them to not come close to Tabu.
How protective, right? Their relationship is entirely unique and beautiful. Tabu keeps on saying that everyone should blame Ajay for her being single. According to Tabu, Ajay's overprotective behavior didn't let her find a groom for herself!
Tabu's thoughts on children and marriage
Tabu says that she has no problem with having children out of marriage. It's okay in her eyes to be a mother but not be married. This goes on to show that she is highly independent. However, she doesn't want to deprive her children of the love of a mother as well as a father.
Also, she was highly career oriented and wanted to see the world on her own terms. So she never cared about settling down. She's a free spirit who is fulfilled in her life.
MUST-READ LOVE STORIES:-
FAQ's
Is Ajay and Tabu in a relationship?
Ajay and Tabu are good friends from college who work on many movies together.
Did Tabu get married?
No, Tabu did not get married yet. Even after dating 3 men.
How old is Tabu now?
Tabu is fifty-two years old as of 2023.
Where is Tabu from?
Tabu is from Hyderabad.
Who all Tabu dated?
Tabu dated Sanjay Kpoor, Sajid Nadiadwala, and Nagarjuna. Tabu spend a decade in a relationship with Nagarjuna.
Take on Tabu's love story & relationship timeline
Tabu's love story and relationship timeline are still incomplete. Tabu is one of those women who every other woman aspires to be. She's an amazing actress and has achieved a lot in her time in Bollywood.
She's still a prominent and worthy actress in Bollywood. Her love life is still open and she's also open to love with it.
Here's to hoping that Tabu finds someone who is worthy of her. She truly deserves to be with someone who cares for her.