Kangana Ranaut is a fearless girl. She started her journey alone. Wanted to become a doctor but followed the path directed by life. It was not that easy, parents didn't support her to pursue acting as a career. Even her love life is not that simple, it is full of controversy. Everyone started saying Kangana Ranaut Relationship Story and Love Affairs are nothing but a publicity stunt. Read about that in this blog.
Kangana Ranaut is an Indian actress and a film producer born on 23rd March 1987 in Bhambla, Himachal Pradesh. We all are aware of her fearless nature. She is someone, who hears everyone's opinion but will do whatever she feels is right. And that's what makes her look unique, self-decisive nature.
She made her debut in Bollywood in 2006 with the thriller movie "Gangster". She has left a remarkable impression on the audience. For that, she has received Filmfare Award for Best Female Debut.
She has appeared in movies like "Raaz", "Once Upon a Time in Mumbai", "Tanu weds Manu" and the list goes on. She won several awards like National Film Awards, Film Awards, top 100 celebrities conducted by Forbes India. And she deserves all.
Later in 2020, she started her own production company named Manikarnika Films. And "Manikarnika: The Queen Of Jhansi" was the first movie in that production. She worked as a director and a producer.
Talking about her love life, it is full of wounds and patches. And that's what made her strong and tough. Scroll down to her about her relationship.
Kangana Ranaut and Hrithik Roshan Relationship was a Legal Battle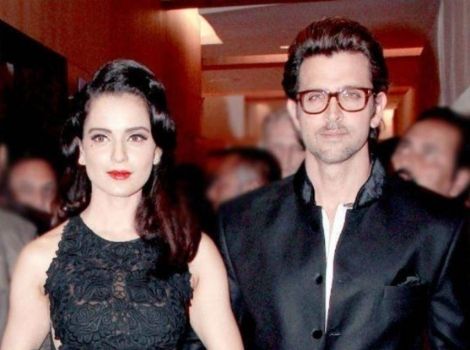 The controversy between Kangana and Hrithik started in 2016. When in an interview Kangana indicated Hrithik as "Silly Ex". To this Hrithik sent her a legal notice demanding a public apology from her. She refused to do so. And told him to take the case back or face legal proceedings.
Hrithik again sent her a legal notice stating mental harassment. Ìt was also mentioned that she sent him near to 1500 emails, and spreading rumors about their relationship.
To which Kangana responded by saying Hrithik is trying to hide. Because it will complicate his divorce from Sussanne Khan. She also added that their relationship started when they met during the shoot of "Krrish-3".
Cyber cell took Hrithik's Laptop and Phone for investigation. They find multiple emails from Kangana. To which, she responded by saying someone is spamming. Later, things instead of settling went far. The case was sent to the criminal intelligence unit (CIU) as requested by Hrithik's lawyer. Let's hope things settle soon.
Also Read-
Kangana Ranaut and Aditya Pancholi Love Story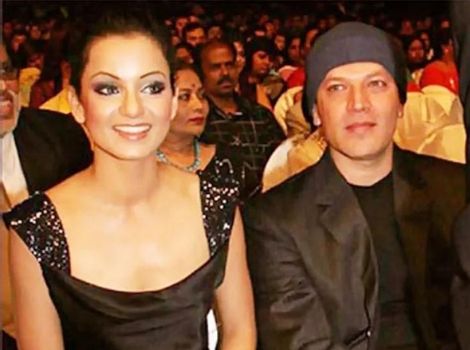 Aditya Pancholi is an Indian film actor, producer, and playback singer. During Kangana's struggling period, Aditya supported her. He along with his wife Zarina Wahab was there with her as a family. Later Aditya and Kangana were spotted together in public places, events. People started speculating on their relationships. When they were asked, they said their relationship is like friends and not more than that.
Later he bought her a house worth crores. After that fans started interfering more in their relationship, even the media got involved. When interviewed they confronted that they both fell in love and were dating. Despite having an age difference of 20 years, they were together.
But it didn't last long, Kangana had filed a police complaint against Pancholi for physically assaulting her under the influence of alcohol. This went to court, settled there. And they followed their own path after that.
Kangana Ranaut and Adhyayan Suman Toxic Love Story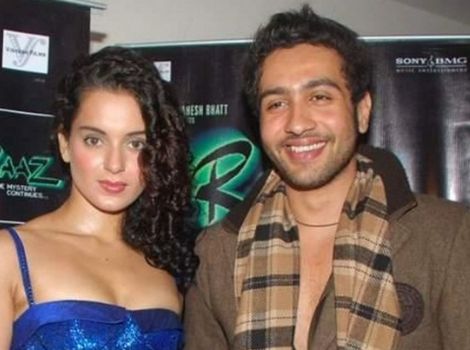 They both were young in the industry. Adhyayan was 20 when he debuted in 2009 with the movie "Raaz-2". That is where he met Kangana. They started bonding and spending time with each other. They used to go for dinner. Once he took Kangana for a dinner at "The Taj".
Things were going very smoothly. Until a day when they had an argument, she started using abusive language and hitting him. They were riding back in a car. Things went so far that Adhyayan step out of the car and told his driver to drop her off. As a 20-year-old, it was not easy for him to handle all these. He was crying, drinking excessive alcohol.
He thought it is just a phase ànd will pass. It is ok in a relationship. But he was wrong. Things didn't go as expected. There were many such incidents noticed where they had differences. Things were getting toxic between them. So they decided to get separated.
It was very difficult for Adhyayan to handle it. He went into depression took him a while to get out of it. His parents supported him a lot during his hard times. And now he is doing very well in his career and life.
Also Read-
Kangana Ranaut and Nicholas Lafferty distant Love Story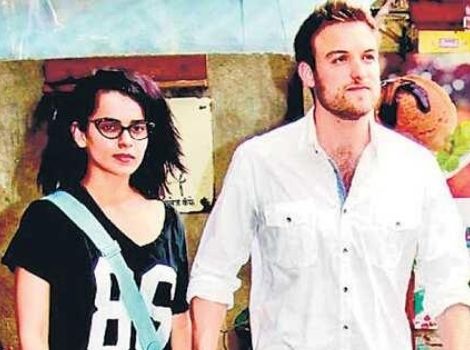 Nicholas Lafferty is a UK-based doctor. They met online and started dating. Fans came to know about them when Nicolas visited India to meet her. Media and fans spotted them together in Mumbai.
Though it didn't last long. They dated each other for one year. And then they got separated on a happy note. One of the reasons was distance and another was understanding between them. Nicholas wanted to marry and start a family. On the other hand, Kangana wanted to focus on her career.
Nicholas understands her and appreciates her decision. They ended up on a happy note. And Kangana Ranaut Relationship Story and Love Affairs continue.