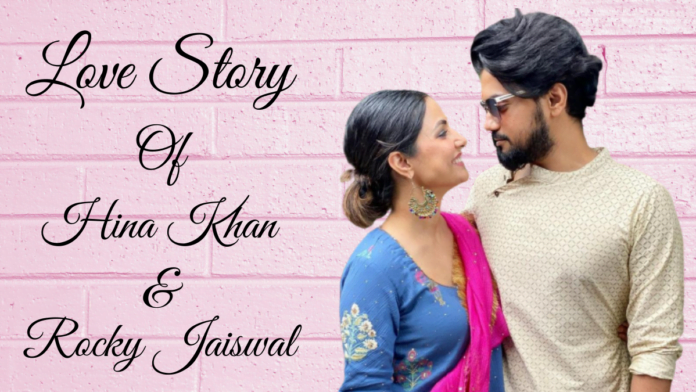 Love is in the air. The same can be seen in the Hina Khan and Rocky Jaiswal Love Relationship Story. They met as professionals, fell in love with each other, and became companions. How did that happen?
Love doesn't see caste, religion, or color. It just happens between the two. Those who share the same feeling for each other, have a common interest. And most important, they find what they were looking for in a partner.
Hina Khan & Rocky Jaiswal Life Before Dating Each Other
Hina Khan made a successful transition from small screen to Bollywood. With excellent acting and exquisite style, she has captivated the hearts of millions of followers. She made her impression on the show "Ye Rishta Kya Kehlata Hai". Then to reality shows like "Big Boss" And "Khatron Ke Khiladi". Following she also made her debut in Bollywood with "Hacked".
Rocky Jaiswal is a producer and an entrepreneur. Started his journey as a production supervisor in the TV soap "Ye Rishta Kya Kehlata Hai". In 2017, he started an entrepreneurial journey and established his own production house by the name "Faar Better". Under that, he produces web series, TV serials, advertisements, etc. Later, he also launched an app "Rockabyte" for content creators.
Must Read Stories –
Hina Khan Followers Loves Her Madly
Hina Khan, in addition to her on-set presence. She very well manages her off-set presence online or offline. She is highly active on social media to keep in touch with her admirers. Every day, she keeps her admirers up to date by sharing images and videos. Hina Khan's personal life dominates the news, rather than her work life. Every day, the actress posts stunning photos of herself on social media.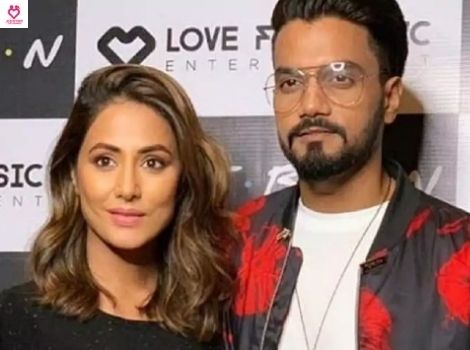 Hina Khan And Rocky Jaiswal's relationship is above Friendship
Hina Khan and Rocky Jaiswal meet during the shoot of TV soap "Ye Rishta Kya Kehlata Hai". Their relationship started as professionals but soon turned into friendship. They both started spending more time with each other. They both share common interests. When we spend time who share so many similarities, we don't realize the time. The same was happening with them. Soon their relationship became more than just friends.
Rumors started spreading about their relationship. But they were not ready to accept it. They wanted to spend more time with each other, wanted to know more. As soon as their pictures together leaked. Their followers were looking forward to seeing them as bride and groom. Soon this duo became popular in Bollywood.
Why Media Critisized Hina Khan & Rocky Jaiswal's Inter-Caste Relationship?
As their relationship news started spreading, so as the hate. The reason is caste, they belong to different casts. But they both handled it very maturely and let critics spread hatred. As time passed things were back to normal. And fans started loving Hina Khan and Rocky Jaiswal Love Relationship Story.
Rocky in an interview stated that he has been dating Hina for several years in response to a media inquiry. He has witnessed numerous instances throughout his life, both before and after marriage. Rocky also stated that he did not do all these to come into the spotlight.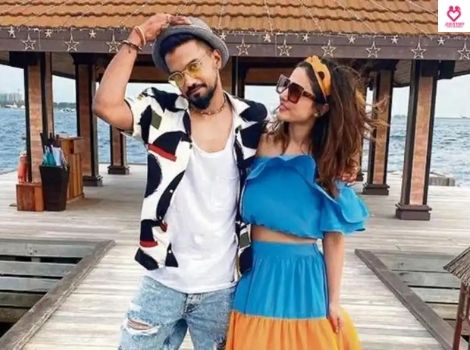 Hina in an interview stated the kind of person Rocky is. She said he is very mature, understanding, supportive, down to earth, and whatnot. Most importantly he respects women very much. She finds it all in Rocky. Rocky is always by her side. Points out her mistakes and let her resolve that.
Though this duo didn't say anything about their marriage.
Also Read-
Hina Khan And Rocky Jaiswal's Committed Love Without Marriage
Rocky Jaiswal and Hina Khan have been together for a long time. They met on the set of Yeh Rishta Kya Kehlata Hai in 2009. Since then they are together. They are very happy spending time with each other. It can be seen from their social media posts.
Recently, on the occasion of valentines day. The duo spent their memorable moments in Egypt. That same day is Rocky's birthday. It was Hina's plan to celebrate his birthday in Egypt.
In a relationship, what matters most is how understandable it is. And there is no perfect example than the duo Hina Khan and Rocky Jaiswal. During the times when Covid hit, everyone was isolated in their homes. That was a very stressful situation. People started getting mentally disturbed because they were cut off from their regular life.
So happened with our dear actress, Hina Khan. Things could have gone worst. But Rocky was always there by her side. Helped her pass the difficult time.
Really, hats off to this duo. Let us know in the comment, what do you think about the love story of this duo.