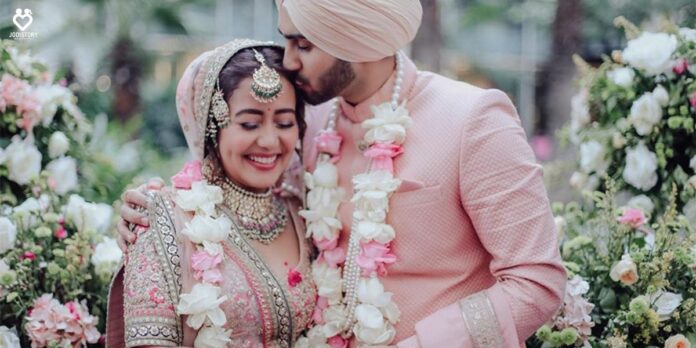 Neha Kakkar is a famous Indian singer. She came into the film industry through Indian Idol telecasted on Sony. And now she has married Rohanpreet Singh. Neha Kakkar and Rohanpreet Singh Love Story, At First Sight, is beautiful and eye-catching.
Rohanpreet Singh is a famous Punjabi singer. He fell in love with the one and only Neha Kakkar at first sight. The leading singers are a famous and cute couple for all their fans.
Neha Kakkar wasn't sure about Rohanpreet Singh at the first time. Because she already came out of heartbreak due to her past relationship.
Finally, RohanPreet Singh spread his magic on her and she couldn't stop her heart to fall for him! Their love story is a treat to read. Scroll down and enjoy the treat of a true love story!
Who is Neha Kakkar & Rohanpreet?
Neha Kakkar was born on 6th June 1988. She is an Indian playback singer. She began her journey as a singer in the second season of an Indian reality show, "Indian Idol".
Neha Kakkar made her debut as a singer in the movie, "Meerabai Not Out". Soon, she got many offers from Bollywood movies to work as a playback singer. She got more famous from the song, "Second Hand Jawani" from the movie "Cocktail".
On the other, if we talk about the spouse of Neha Kakkar, Rohanpreet Singh was born on 1st December 1994. He started his journey as a singer on a reality show, "Sa Re Ga Ma Pa Li'l Champs".
Later on, he made his debut in singing in "Bang Gang". Rohanpreet Singh and Neha Kakkar produce their own music these days. They are creating magic out of their soothing voice in the field of musicality!
MUST READ LOVE STORY
Neha Kakkar and Rohanpreet Singh first met on the set of "Nehu Da Vyah"!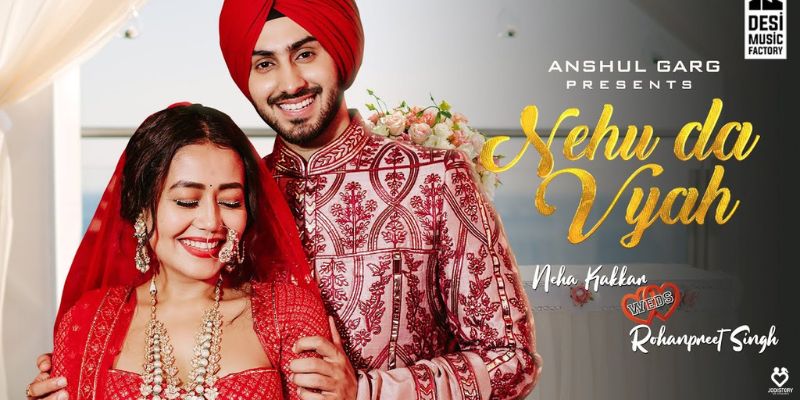 Neha Kakkar and Rohanreet first met on the set of Nehu Da Vyah. The couple was not even aware that the things that Neha wrote would become true one day. At the very first instance, Rohan made a connection with Neha.
The first meeting of the couple changed their life forever. Everybody in B-town started congratulating Neha and Rohan after the song was released! It became very confusing for fans to understand what exactly was going on.
How did Neha Kakkar and Rohanpreet fall in love with each other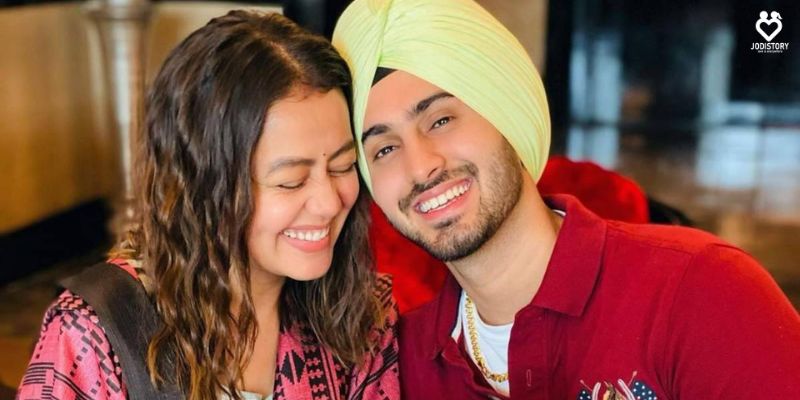 Neha and Rohan fell in love with each other at first sight. But they were not able to express their feelings. Neha was impressed by Rohan's good looks and polite behaviour.
Rohan was falling crazily for Neha from the very first sight because of her down-to-earth behaviour. He even gave her some instances through his words that he is falling for her admiringly!
How did Rohanpreet Singh propose Neha Kakkar?
One fine day, Rohan grasped the courage to propose Neha. He was very nervous and worried. Deep down he was shivering with the fear of rejection. But all his fears were proved futile when Neha very beautifully accepted his proposal.
Yes! Neha Kakkar said a big yes to his cutest lover, Rohanpreet. As she already felt that he is the one who is going to keep her safe and happy always!
Neha and Rohanpreet got engaged in September 2020.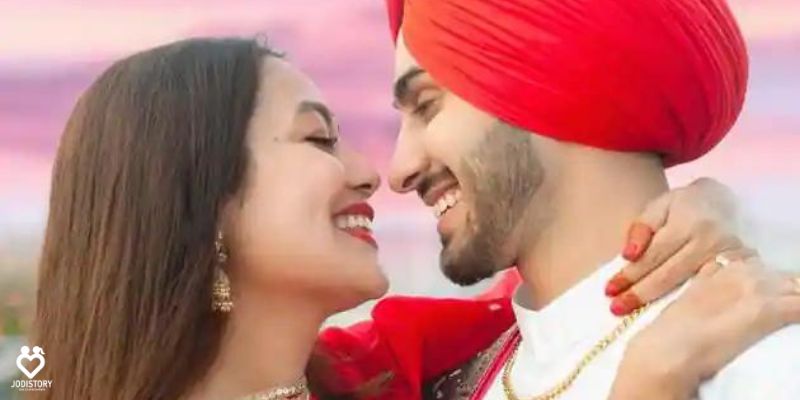 Neha and Rohan got engaged on the 21st of September 2020. Their roka ceremony happened in Mumbai. And their event was a close affair because of the Covid 19 pandemic. This happened a month after their song's reveal.
This news made their fans clear that finally Rohanpreet and Neha are getting married to each other! Their love story started from the song itself!
The marriage of Neha and Rohanpreet is full of colours of love and romance!
Neha and Rohan's wedding festivities were spread over Delhi and Chandigarh for several days.
The wedding celebrations started in Delhi with the haldi and mehendi ceremony. The Sangeet night happened on the 23rd of October, 2020.
And the next day they got married in an Anand Karaj ceremony at a gurdwara in the morning. In the evening, they tied the knot according to Hindu rituals.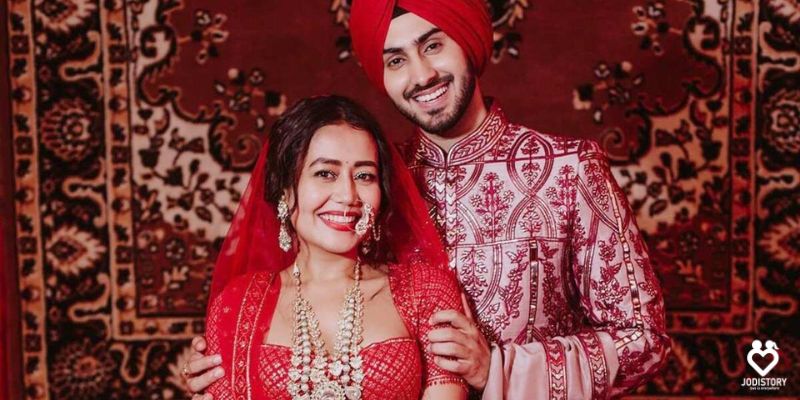 Neha, Rohanpreet, and their families then headed to Chandigarh for a lavish reception on October 26 at The Amaltas.
Later, Neha and Rohanpreet were enjoying their honeymoon in Dubai, and staying at the Palazzo Versace hotel. The two have been sharing glimpses of their romantic getaway on Instagram stories.
MUST READ LOVE STORY
FAQs
How did RohanPreet and Neha meet for the first time?
Neha Kakkar and RohanPreet Singh met at the sets of "Nehu Da Vyah". Both of them were there to sing and shoot the song. But, suddenly the song title turned out real for Neha Kakkar after meeting RohanPreet Singh.
Who is Neha Kakkar's First Husband?
Neha Kakkar's first Husband/Spouse is RohanPreet Singh. Before him, she was in a deep relationship with someone but it didn't go well for Neha Kakkar. Finally, she got married to RohanPreet Singh in the year 2020.
How long did Neha Kakkar and RohanPreet Singh dated?
Neha Kakkar and RohanPreet Singh met at the sets of the song, "Nehu day Vyah". They liked each other and felt some spark. After that they had some meetings for 3-4 months. Finally when they realized the spark they got married in the month of October 2020.
Conclusion on Neha Kakkar and Rohanpreet Singh Love Story
Neha Kakkar and Rohan are the cutest and sweetest couple. You must see their cute pictures together. I promise they will be a respite for you amidst all confusion and mess.
Despite Neha Kakkar having a bad heartbreak in her past relationship. But, she still believed in "True Love". Her faith in the feeling of love lets her meet her soulmate for life!
Finally, she is having a best and happy married life with Rohanpreet Singh. He cares and adores Neha so much! She is blessed to have such a nice life partner in her life.
I Hope you liked reading Neha Kakkar and Rohanpreet Singh Love Story! What are your views on Neha Kakkar's Love Story? Let us know in the comments section below!