Raftaar And Komal Vohra Love Story is a dreamy tail. Dilin Nair, popular known by his stage name Raftaar is an Indian rapper lyricist and dancer. He began his career in 2018 by two Music Albums Lil Golu and Young Amli. His journey to success is inspirational as he began his career by recording songs himself and then uploading them on social sites.
He also worked with Yo Yo Honey Singh as a part of group Mafia Muneer. He also started his solo career. Raftaar has also judged three reality shows now MTV Roadies, MTV Hustle, and Dance India Dance. Raftaar has done end no. Of music albums.
Whether it was Dhakad or Baby Marvaake Manag, whether it was Haseeno Ka Deewana or Naiyyo, his voice was always loved by the nation. He has also won one of the world's biggest award Dadasaheb Phalke International Film Festival Award 2018.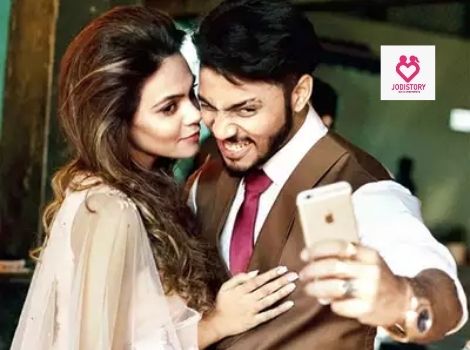 Komal Vohra is an interior designer. This brilliant woman runs her own company. But she has showbiz connections from her side of the family as well. She has been born and brought up in New Delhi.
She is the younger sister of popular Zee TV Actors, Kunal D Vohra, and Karan Vohra. Komal's elder brother, Karan, played the male lead in Zee TV's Zindagi Ki Mahek, while the younger one, Kunal, has been a part of the supernatural show Brahmarakshas.

How Did Raftaar and Komal Vohra Met? Raftaar ad Komal Pandey Love Story Began In First Sight

Komal Vohra and Raftar met at a mutual friend's residence in 2011. They hit off instantly and fall in love with each other at first sight itself. The couple started dating without taking any time as both of them hit off instantly. Those were the struggling days of Raftar when Komal stood by his side always. Raftar stated in an interview that " She has been very supportive in my and patient during my struggling phase".
As we all say, true love is the one who never leaves your hand when you are in difficult times of your life. This is what happened with this couple as well. As Komal supported him to the fullest on his struggling days he became sure about her.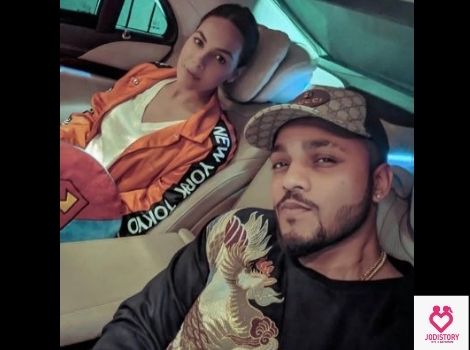 We always hear a quote " A woman loyalty is tested when her man has nothing and man's loyalty is tested when he has everything". This couple seems to be the true example who have abided by this fact. As Komal became his backbone during struggling days of his life, after becoming successful Raftar didn't leave her hand and reciprocated all the happiness.

The Engagement, Raftaar and Komal Pandey And Love Story Turned Forever

One day Komal told Raftaar that Her parents are asking Id there is a boy whom she likes. She asked after should she tell her parents about him? Raftar said:- Go ahead!. Komal talked to her parents regarding him and they asked to meet Raftar and his parents.
Komal and Raftaar's parents met. Raftaar's family liked Komal a lot an could see she'll be a perfect Bahu for their family. Due to Raftaar's pure heart, Komal's parents also liked him and could see that he is the perfect guy one could desire for their daughter.
Raftar mentioned once in an interview " My parents hit it off with her on their very first meeting". Everything got fixed in no time. Raftaar And Komal Vohra Love Story were moving forward very quickly.
Raftar mentioned in an interview that thing which made him so sure about accepting Komal as his life partner was " She knew me before I became Raftar, this pretty lady has known Dilin.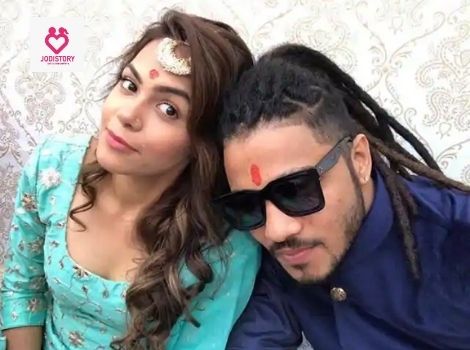 She knows me for who I am and that's what I have always wanted in my partner", he says.
Raftaar aka Dilin Nair to get hitched in the last week of November 2016. Raftaar and Komal have had a small engagement ceremony in The Taj, New Delhi. The rapper took to his official Twitter account to announce the news. He wrote, 'engaged'.
This handsome young man broke several hearts of his female fans when he announced that he got engaged to Komal Vohra. He also broke the news of his engagement by posting a picture with Komal on his Instagram account. Raftaar And Komal Vohra Love Story were about to turn forever.

The Lavish Yet Private Wedding Of Raftar &vKomal Vohra

We decided to get married as I m more settled in my career, Raftaar was quoted by a leading daily. Their families planned to have a full-fledged Hindu traditional wedding. The couple had a lavish wedding with four ceremonies:- Sangeet night, Satsang, Mehendi and Dhol night, and their marriage day.
Raftaar sung some romantic songs included Raabta, Samjhawan, and Sniper for his ladylove. Raftaar wore a sherwani which was designed by his friend Mayur Kataria.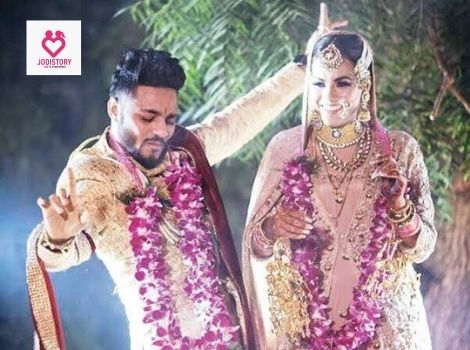 Although their wedding was Lavish yet it was Private. Komal s brother confirmed this great news and said It is a very private affair but we won't share any details.
We are keeping the wedding in Delhi and will be only inviting very close family members and very few, close friends from the industry. It won't be a big affair, Raftaar said. In a private yet lavish wedding, the love birds tied the knot forever.

Conclusion:-

In this era, where we hear couples leaving each other after getting success. This couple took their relationship to the next level. Since marriage, the couple is living a very happy life together. More then a couple, they are best of friends and each other's companion. By not leaving each other's side no matter what situations were, they both teach the world, what true love is.