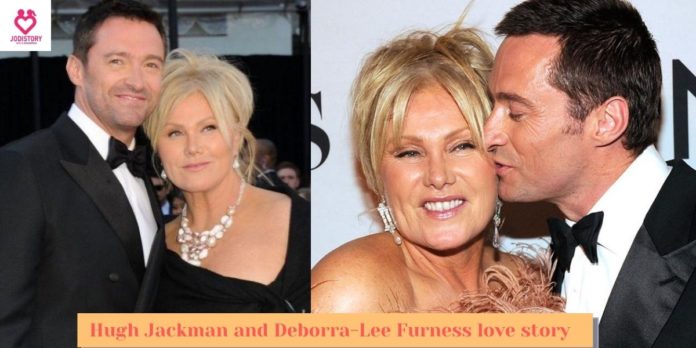 Hugh Michael Jackman is an Australian actor, singer and producer. He is popularly known for his role as 'Wolverine' in the X-Men Film series (2000-2018). His other great works include 'Kate and Leopold', 'The prisoners' and the musical 'The Greatest Showman'. Hugh Jackman & Deborra-Lee Furness love story is forever romance
Jackman is a versatile actor. He got the Golden Globe Award for Best Actor for several films. Other awards include the prestigious Grammy Award, People's Choice Award, and many more.
On the other hand, Deborra-Lee Furness is also an Australian actress and producer. She is best known for her role in Legend of the Guardians: The owls of Ga'Hoole, Shame, and Jindabyne. She has been active from the year 1985.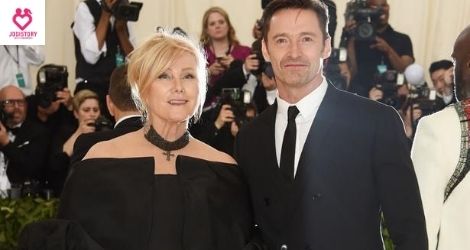 Hugh Jackman and Deborra-Lee Furness are married to each other for the last two decades. They have done the most impossible thing in Hollywood by being together for more than 20 years which is really rare in this world. They are absolutely adorable and maintain one of the strongest relationships in Hollywood.
Both Jackman and Furness have a set of rule which is the key to their relationship. So if you are eager to find out all about this lovely couple you have come to the right place. Here you will get all the information you need to know about the love life of one of the most talented actor in Hollywood. Let's get started!
How Did Hugh Jackman And Deborra-Lee Furness Meet?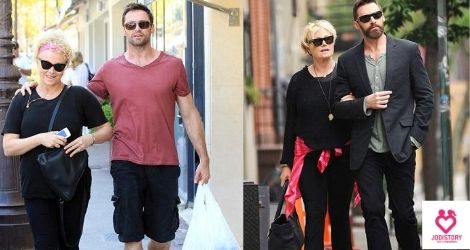 Hugh Jackman and Deborra-Lee Furness met back in 1995. They met on the sets of a famous Australian TV show 'Correlli'. While Deborra was already a star at that time Jackman was just starting his career. Before this, he worked in the theatre and this TV show was his first big break.
Jackman developed a crush on Deborra-Lee Furness. When he first saw her and he instantly thought it was risky and unprofessional. That is why he tried to hide his interest and suppress his emotions.
But as he got to know her he could not hold back his feelings. Because he knew that they were going to be together forever.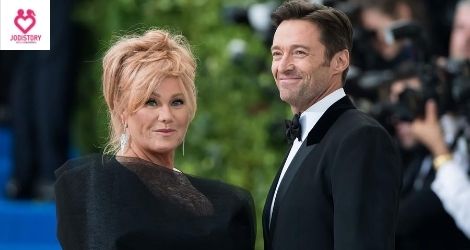 When Hugh confesses to Deborra, he got to know that she reciprocated the feelings too. Soon they started dating and before they knew it they were insanely in love with each other.
Hugh Jackman, in an interview, said that from the very beginning he knew she was the 'one' for him. He knew they were destined to be together.
That is why whenever Deborra tried to break up with him, he never let her go and always held on to her. Jackman said in an interview "I knew two weeks into meeting Deb that we were going to be together for the rest of our lives". What can be more romantic than this?
MUST READ LOVE STORIES-
When did Hugh Jackman & Deborra-Lee Furness Marry?
Hugh Jackman and Deborra-Lee Furness had gone through a tough phase in their relationship before they tied the knot. When they first started dating, Deborra cooked up reasons to break up with him but Jackman never gave up on her. Even then he knew he will end up with her one day.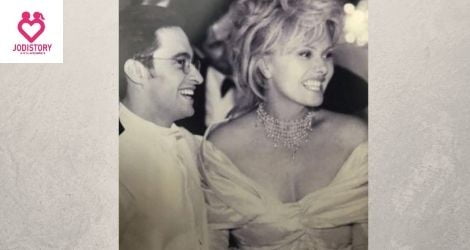 Once they moved to pass the rough patch in their relationship. They entered an extraordinary stage of mutual understanding and unconditional support for each other.
Within four weeks of dating, Hugh Jackman proposed the love of his life and luckily she said YES! Less than a year after this incident, later they tied the knot on 11th April 1996.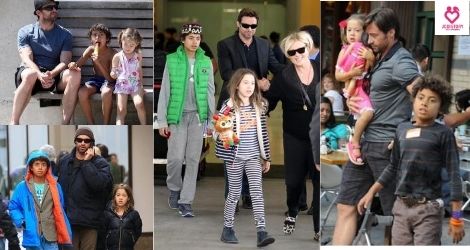 Hugh Jackman and Deborra-Lee Furness had two children that they adopted- their son Oscar Maximilian Jackman, born in 2000, and their daughter Ava Eliot Jackman, born in 2005.
They do not have any children of their own but they do not seem to mind that at all. Currently, they are raising their son and daughter in Melbourne, Australia
Ultimate Secret To The Happy Married Life Of Hugh Jackman And Deborra-Lee Furness.
Hugh Jackman and Deborra-Lee Furness are married for the last 24 years. They stand strong together, balancing their relationship, perfect for more than two decades. They are one of the most influential couples of Hollywood.
And one of the few couples who stayed together through every thick and thin of life and never gave up on each other. The secret behind Hugh Jackman and Deborra-Lee Furness's impeccable marriage is below!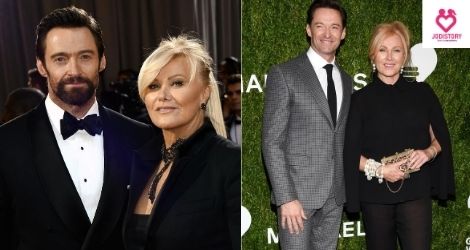 In many interviews with different magazines, Jackman revealed that in their marriage they have a set of rules which they abide by no matter what. These rules are literally the foundation of their marriage that holds them together.
Since the very beginning of their relationship, they were clear about what they want in the relationship and who they are as a person in real.
The relationship and bond that Hugh Jackman and Deborra-Lee Furness share with each other is very rare in this modern world. In an interview, Jackman said that their marriage took place at the perfect time and it was nothing other than destiny.
He's extremely grateful that he got married to his dream girl before he became a Hollywood star because now they can share this beautiful journey together. They traveled to places they never thought they would go to and experienced everything together. He could not have been more grateful.
Love Rules of Hugh Jackman And Deborra-Lee Furness
Jackman and Furness follow specific rules to keep their marriage intact and stable. The first and foremost of those rules is to be never apart from each other for more than two weeks. The couple decided during their early partnership that they would not spend more than two weeks apart from each other.
The second most important rule that they follow is never to go to bed being angry with each other. This means if any argument takes place between the two of them.
They do not go to sleep before solving the issue or the problem at hand. That is an example of excellent communication between the two which is a very important factor for a successful relationship.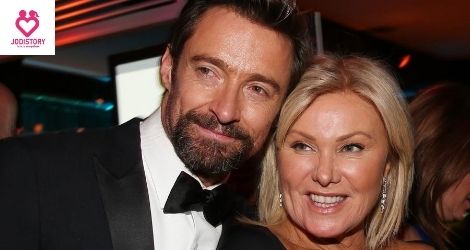 Other important rules include being honest with one other at all times. This might seem like a difficult one but true relationships are built on honesty and trust. Jackman said that Deborra is one of the few people in front of whom he can be himself.
He also explained that in their relationship they express their feelings profoundly even the parts that they do not like or they are embarrassed about.
They also vowed never to put a career before their family. Till today whenever any career-related opportunity approaches either of them. The first thing that they do is discuss it with each other and ask themselves if that decision will benefit or harm their family.
Jackman explained this in an interview that if a decision is good for their career but bad for the family they never go for it. And by the family, he means, all four of them, Jackman himself, Deborra, their son and daughter.
Jackman & Deborra care for each other's happiness
When it comes to each other's happiness they are completely selfless, especially Deborra. For example, at one point in their career, Jackman was offered Oklahoma in London.
And Deborra was offered a spot at the very prestigious directing school at the Victorian College of the Arts in Australia and that spot is almost impossible to get.
Deborra gave up that spot so that Jackman could go to London for Oklahoma.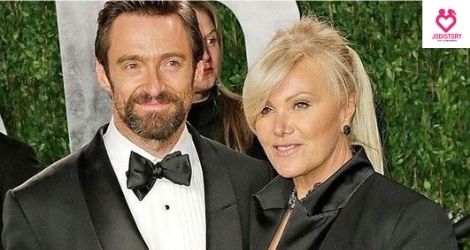 Likewise, Jackman also sacrifices for his wife's happiness. He is extremely grateful for a wife like Deborra. Jackman, in an interview, said it's very important to understand what two individuals want from each other.
And for them, it was to be fully seen by their partner and to be able to see their partner fully and understand.
They have unconditional love for each other. They support and encourage each other through everything. This is the secret to Hugh Jackman and Deborra-Lee Furness's impeccable marriage.
MUST READ LOVE STORY-
Conclusion
Hugh Jackman and Deborra-Lee Furness love story have an unbreakable feeling. They share a very rare and unique bond with each other. They put their family first before anything and make equal efforts to work out the relationship.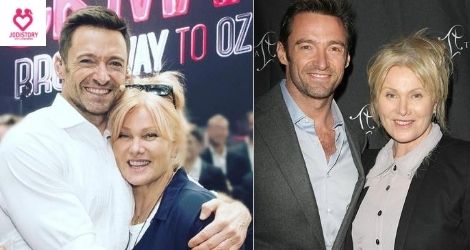 Deborra being 13 years older than Hugh did not matter to them at all even though many people gossiped about it. They did not let that affect them even a bit. The key to their successful relationship is profound communication. They trust each other and motivate each other in every step of life.
In this modern world, a relationship like this is almost impossible to find. People of this relationship trustless and doubt more. This leads to overthinking and stress. All these things lead to the destruction of a relationship that could have been something special.
People have too many trust issues. These sometimes arise from a past bad experience. But if we do not try to overcome our past and focus on our present and future we can never truly move on from an incident or from a person.
Hugh Jackman and Deborra-Lee Furness love story is an example of a true revolutionary couple. Who are a quite old school but have the perfect solution to make a relationship work. The overwhelmingly handsome actor and his beautiful wife have always inspired the world by fighting against all odds.