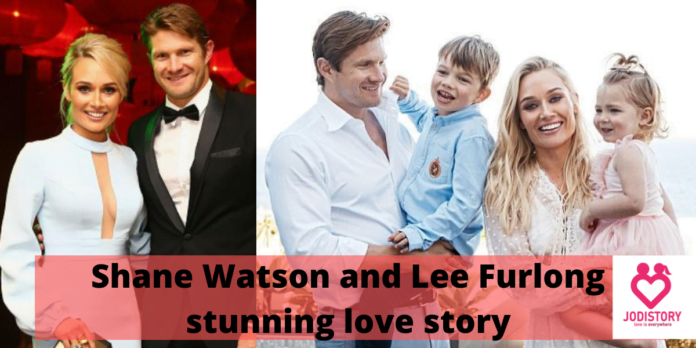 Are you a cricket fan? Who doesn't know Shane Watson? Jodistory brings to you another stunning Love story of your favourite and handsome cricketer. You all know Shane and his relationship with DRS, but his love story is known to few.
Shane Watson is a heart throb cricketer. The story of his successful career is known to almost everyone. But to give you an insight love story of your lovable cricket star, read this Shane Watson and lee furlong love story.
Must-Read love story: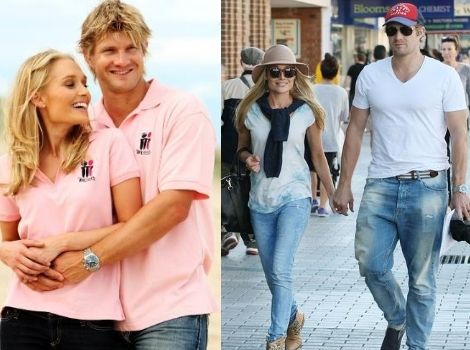 SHANE WATSON AND LEE FURLONG LOVE STORY- BENOVALANT
Who is Shane Watson's love partner?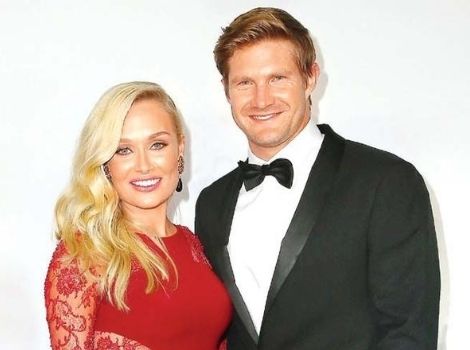 Shane Watson married the love of his love for over a decade now. Her name is Lee Furlong. She is an extremely beautiful person, She enjoys sports as much as Shane does.
She started her career as a sports anchor and a tv presenter. She is well known for her charismatic appearances. Shane and Lee, both enjoy sports with equal zeal. They also run many charity events together.
Shane Watson and Lee Furlong are also known as "the golden couple".
How did Shane Watson and Lee meet?
Shane and Lee met for the first time in the year 2006 with the help of some common friends. But there are certain rumors that say that they dated for a short while in the year 2004. Afterward, as the rumor goes on, they broke up in the year 2005.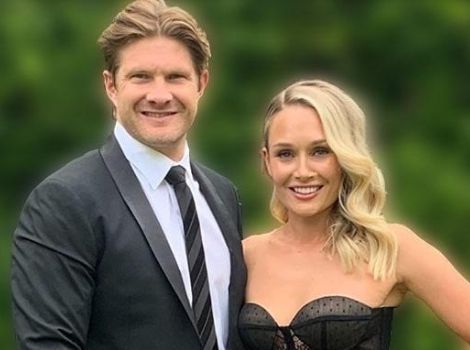 When they first met, Shane was undergoing a serious injury. And because of that reason, he was called "An injured lion". Lee used to anchor for football games. Shane and Lee met with certain common friends. soon afterward, they became very good friends.
Within a month of their knowing each other, they started hanging out. As far as their love story goes, they definitely hit it off ever since the year 2006. From that year onwards till today, they are as strong as a brick.
Shane Watson and Lee's marriage?
Shane and lee dated for a long time. And then they married. The wedding took place on 3rd June 2010. The wedding took place in Australia in a beautiful ambiance. only the close family and friends were present there.
Before marriage, an independent survey gave Lee the title of "number one cricketer WAG (Wife and Girlfriend).
Shane and Lee- list of good deeds.
Shane and Lee, not only have an interest in sports, but they also support a lot of charity. They support benevolence. in 2015, Shane pledged to raise money while playing the world cup.
he said for every boundary he hit, he would donate $200, and for every wicket, he takes or every six he hit, he would donate $300. all of his inspiration comes from Lee by his side.
They also support McGrath, an organization that spreads awareness about women breast cancer. At McGrath Lee is an ambassador, and Shane is equally active.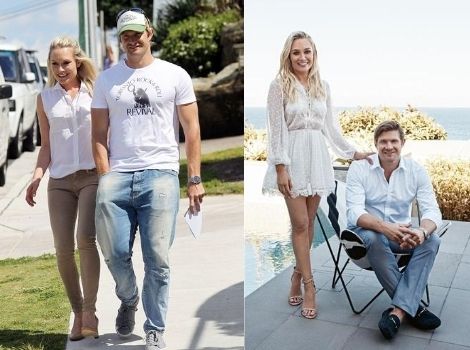 Together, Shane and Lee also initiated "let's activate". it is a kind of pre-school where children from safe 2 to 6 are encouraged to engage in sports alongside studies.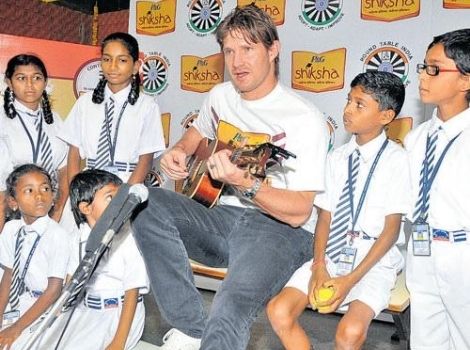 Lee also wrote a kid's book named "Nothing happens outside." Both Lee and Shane support each other at their individual fronts and are firm believers in helping mankind.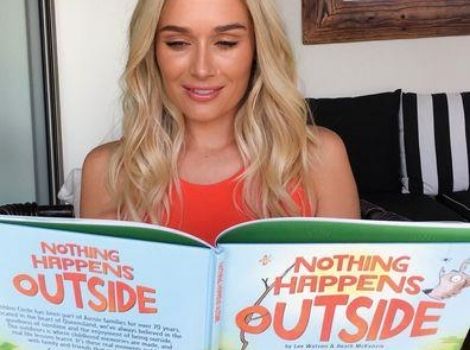 Shane Watson and Lee children
In the year 2013, on March 14, their first child was born. It was a boy. They named him William Watson. Then once again in the year 2015, they became parents for the second time.
It was a daughter this time. They named her as matilda Victoria Watson. She was born on May 23, 2015.
Must- Read love story:
Shane and Lee love story as parents?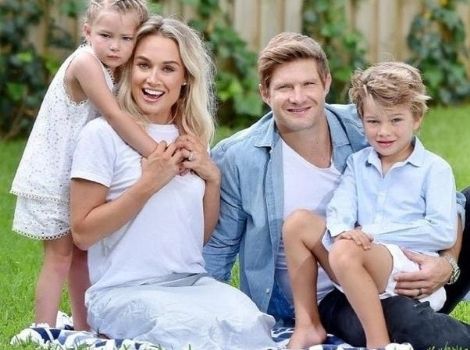 Shane has retired from his cricket career but not from his love life. Many often Shane and lee go out on vacations with their 2 children. They also go to amusement parks and beaches, every now and then.
They like to keep their life private and yet we enjoy the little insights every now and then on social media. we hope you liked reading Shane Watson and lee furlong love story.