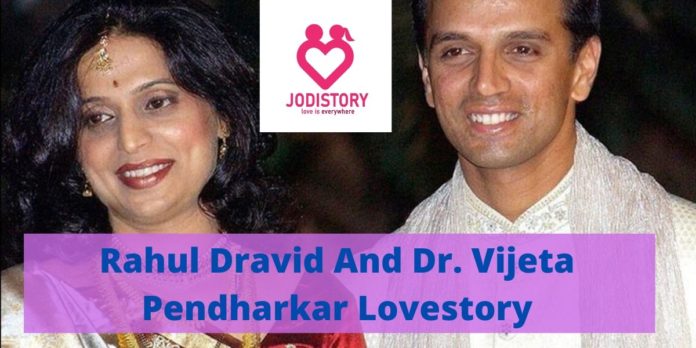 Who doesn't know Rahul Dravid? If you are a cricket fan then I bet you must be Fan of him. Rahul stood like The Wall during test matches, and that's why his name was Mr. Dependable. He is a player that every person respects and one captain that everyone had followed. This man is one of the best players and a brilliant leader. Rahul is an Indore-born Maharashtrian boy. He had down-to-earth nature and when it came to choosing his wife, he chose a lady who had no connection with cricket. Rahul Dravid's marriage happened in the year 2003. And his wedding is both combos of arranged marriage and love. So are you excited to know all about Rahul Dravid And Dr. Vijeta Pendharkar Lovestory? Then stay tuned we are here to make your time memorable.
scroll down to know how they met? where and when they married.
So How Did They Met?
Vijeta's father is a former Wing Commander while her mom is a dietician. Because of her father's job, the family had to move a lot and after his retirement, they stayed in Nagpur from where Vijeta then obtained her MS (General) in November year 2002.
Must-Read love Story
Between the years 1968 and 1971, Vijeta's dad was posted in Bangalore Karnataka. Where he met Rahul Dravid's father and the two became very close friends.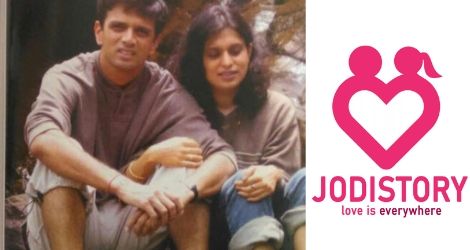 After some time, their families grew close to each other. When Vijeta moved to Nagpur, Dravid and Vijeta remained close friends, which was just the beginning of their adorable and cute love story.
It was after knowing Vijeta's family for some years, Rahul fell in love with her.
Both Were So Different Yet So Sam
Being different in their profession, both Rahul Dravid and Vijeta showed us how "Opposites Attract" is true after all.
While Rahul was India's most successful cricketer, Vijeta was on her way to becoming a surgeon. As they were different but yet similar as far as we see. Both lived a grounded and simple life and that is what brought them closer together.
With time, their parents noticed the affection and it was just a matter of time before the two would tie the knot.
Rahul Dravid And Dr. Vijeta Pendharkar Maharashtrian wedding
Rahul and his wife Vijeta Pendharkar tied the knot on May 4, 2003, in the BSF (Border Security Force) Training center of the city. Their ceremony began at 9:30 AM, and lasted for about six hours, and included every Maharashtrian marriage custom.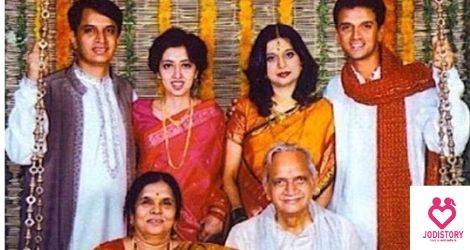 His wife Vijeta was seen in traditional and cute Maharashtrian bridal wear. It was a no-media affair as Rahul has asked media to allow him some privacy. Thus no pictures or videos of the marriage were made public.\ Most of the details amassed about the marriage was through insiders. And the security was high that even guests who entered once were not able to come out till the end of the marriage. Dravid invited only two cricketers to the event, and they were Dravid's old friends – Anil Kumble and Venkatesh. The two attended the occasion.
Rahul Dravid And Dr. Vijeta Pendharkar Lovestory Happily married life
Rahul and Vijeta gave birth to their first son in the year 2005. They named him Samit. Both had their second younger child, a son, in the year 2009, whom they named Anvay.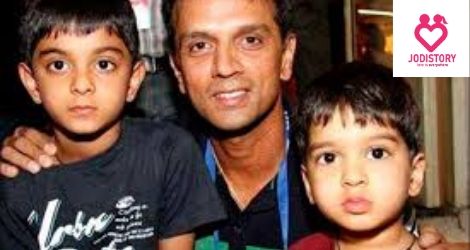 Must-Read love Story
Rahul and Vijeta's marriage has been a successful one, and they both are definitely made for each other.
Conclusion
So I hope liked Rahul Dravid And Dr. Vijeta Pendharkar Lovestory. If Dravid is The Wall then Vijeta his wife is definitely The Pillar supporting it. They have proven "Opposite attracts". Both have shown the true bond of togetherness. We, at last, with the duo a happy married life and the very best for the coming years. Comment down your liked views.