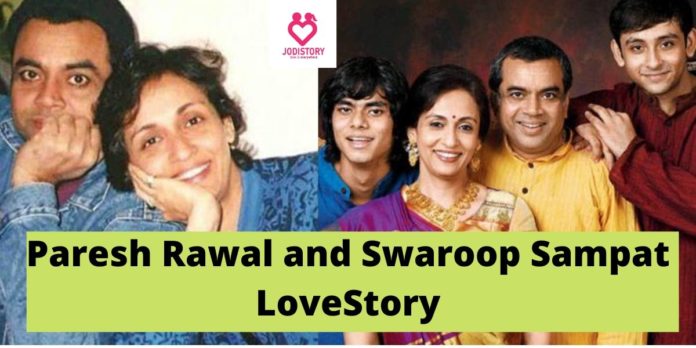 The Hera Pheri Babu Rao is very popular. Yes, I am talking about Paresh Rawal. He is an Indian actor, popular comedian, and politician. He was also a member of parliament in the Lok Sabha representing the Ahmedabad East constituency between the years 2014 to 2019. He is a member of the Bharatiya Janata Party. Paresh has played some of the most comedian and serious roles in the world of Bollywood. It is from cunning and clever Teja in Andaz Apna Apna to Baburao in Hera Pheri. Between all this Paresh Rawal and Swaroop Sampat had a great LoveStory.Yes, you heard it right. Wondering how Paresh Rawal and Swaroop Sampat LoveStory happened. then join us to make your time pleasurable.
Paresh married with Miss India (1979) Swaroop, in the mid-1980s. The pair has kept most of their personal life a well-guarded secret. So How does the Paresh and Swaroop marriage story begin? Let us have a deep look at each and everything. Scroll down.
Because of his golden contribution to Indian cinema's he was given the prestigious Padma Shri award from the Government of India in the year 2014.
How Paresh Rawal and Swaroop Sampat met?
Paresh Rawal and the ex-Miss India, Swaroop, have always been theatre lovers and this thing brought them closer. Rawal saw his wife Swaroop for the very first time when they both were in college. Paresh instantly said his friend that he will be living with this girl which Swaroop chose to ignore.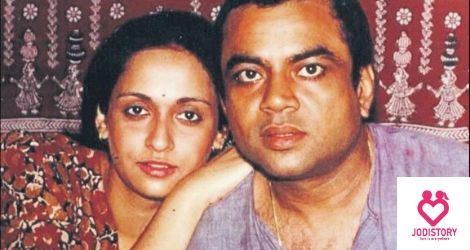 must read Love story of –
Remembering their first meeting, Sampat said:
"I was in a pink saree and I was handing out brochures. And he(Paresh) walks in with his close friend and he says, he is will marry me. But you know he is so dumb, he didn't talk to me for nearly a year."
She didn't notice to Paresh when they first saw each other. But then she was surprised by his performance at an intercollegiate play. Swaroop adds:
"I just saw him in a play, it was an intercollegiate play, and he was just awesome. I mean to see Paresh on stage is something else. The intercollegiate competition was on, I was in another college, and this play comes on and Paresh is there."
she also adds: "It was filled with violence and slang language. When it was over, the whole folks were just sitting like that, because they don't know what was that. And then, everyone just got up and walked out."
Miss India Swaroop
Swaroop's dad motivated her to participate in the Miss India contest. Swaroop was anxious about entering in the show. She talked to Paresh and brother about it and they were very supportive.
Swaroop adds-"I was so unwilling. I said to my brother and Paresh that I don't wanna be a part of the pageant. But all he(Paresh) told that it was a responsibility of him to ensure that she reaches the venue."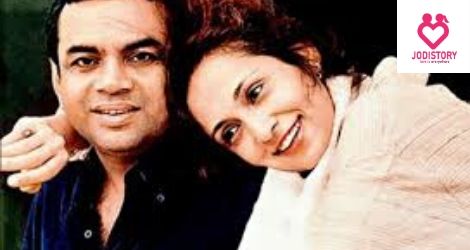 Sampat went on to win the contest but all was not well in her secret life because of it. Swaroop admitted:
"After that, Paresh Rawal was a little bit worried about our relationship. He thought that I and things would change."
But everything was fine and fell in the perfect place and He asked Swaroop's father for her hand in marriage.
Paresh Rawal and Swaroop Sampat Marriage
Paresh Rawal and Swaroop Sampat met in the year 1970s and both dated throughout the 80s. Both saw their careers thriving and after some time decided to tie the knot. According to Paresh Rawal and Swaroop, the best thing about their bond was that it was known by fewer people. The duo had a really fascinating wedding with only close friends and family members in attendance.
must read Love story of –
The couple got married in 1987 and it was an awesome affair. Swaroop admitted:
"I thoroughly enjoyed my marriage. It was in the Lakshmi Narayan temple compound, Bombay. We had around 9 pundits to elaborate vidhi. Unlike most couples, I enjoyed the food. My family member was witnessing a daughter's wedding after a long gap of 129 years and so I had instructed them not to be emotional."
Happily married Life
The pair has two brilliant sons, Anirudh and Aditya. Just like them, these two young ones are also creative thinkers. Anirudh was the assistant director of the movie, Sultan and also help Naseeruddin in his plays. Aditya is currently studying screenplay in New York.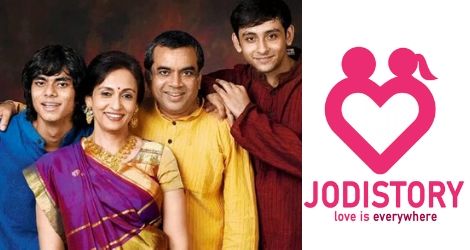 Conclusion
Paresh Rawal and Swaroop Sampat LoveStory is as awesome as they are. From being a friend to amazing life partners their journey is memorable. They have been together for more than 40 years we wish them a great year ahead. comment down your views.