How many times have you often dreamed of a fairytale wedding? Will it be a destination wedding or not? How many guests would be there? Surely one does fantasize about such romantic notions. But lucky are those people when their fantasies do turn into a reality. Surveen Chawla & Akshay Thakker Love Story is one such fantasized romantic tale. But very few know about her secret love story and secret wedding.
Scroll down as to drop the veil of mysteries.
Must Read the following:
Surveen Chawla and Akshay Thakker Love Story began via a common friend
Alike a pricess, Surveen Chawla had to kiss many frogs before meeting her prince charming. The actor had dated Gaurav Chopra, Sreesanth and Apurva Agnihotri. However she still couldn't find her Mr. Right, until one day.
The actor met Akshay Thakker in 2013 via a common friend. Akshay Thakker is a businessman by profession. The duo got along like a house on fire. They were friends first, though only for a small period of time. Soon,they started dating and thereon began "A Fairytale."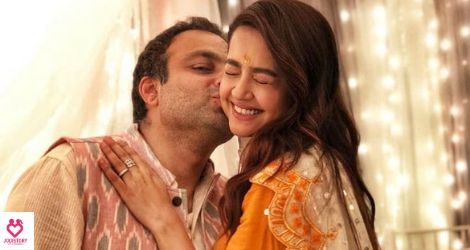 Surveen Chawla has marriage on her mind
After a few moths of their relationship, things turned serious between the couple. The duo started speculating thier marriage. According to Surveen, one doesn't need to wait long if one has met their soulmate.
And Akshay Thakker was indeed Surveen Chawla's soulmate. His patient attitude, charming personality and the understanding behavior impressed Surveen beyond words.
So, the couple decided to seal it off with their marriage. From the decor to the venue, everything wa planned by Surveen. She wanted her wedding to have a personal touch and therefore, the couple eventually waited for 6 months before tying the knot.
Surveen Chawla and Akshay Thakker's secret wedding
On 28 April 2015 the couple tied the knot in a destination wedding at Italy. Surveen had always wanted a white destination wedding in a chapel. Fortunately, Akshay shared her dreams and the couple tied the knot in a hush-hush manner.
Though the wedding took place it Italy, it was a desi affair. A night prior the cermeony, the close friends and family prepared a skit and presented it. The next day the duo exchanged the sacred vows.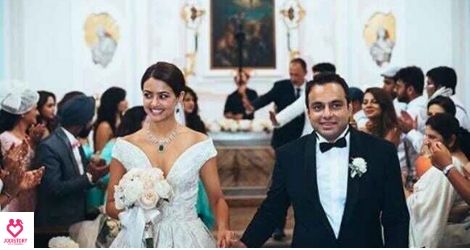 Surveen Chawla and Akshay Thakker Love Story revealed to the public
Around December 2017, Surveen took to her Twitter handle and opened up about her marriage to Akshay Thakker. The news came as a surprise to her fans.
The Hate Story 2 Actor had to keep it a secret so as to not lose her fan-base. Apprarently, it was a mutual decision to keep their marriage hidden from the prying eyes of the public.
Must Read the following:
Surveen Chawla's daughter with Akshay Thakker
There are very few celebrities who do not shy away from their pregnancy. Clearly, Surveen Chawla belonged to to the not-so-shy category. She was open about her pregnancy and also flaunted her baby-bump.
On April 19, 2019, the duo became the proud parents of their daughter, Eva. The couple took to their respective social media handle to announce the happy news.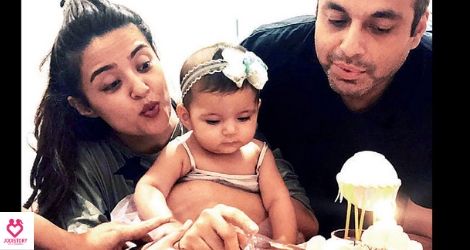 Despite the fact that they kept their marriage hidden, the couple is actually enjoying thier marital bliss. With the arrival of their daughter, the happiness is surely doubled. No wonder, Surveen Chawla & Akshay Thakker Love Story is a fairytale romance that every couple dreams of!