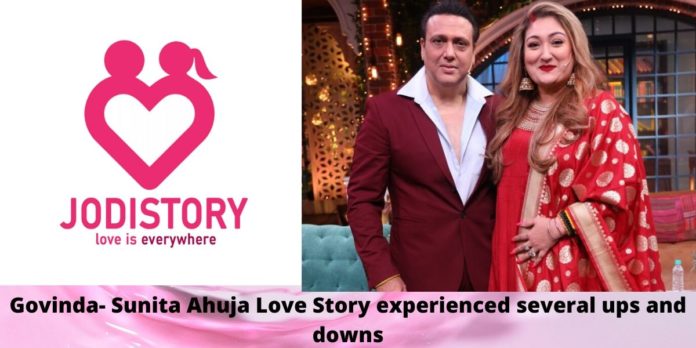 Govinda, a name that does not any introduction, in the B-Town list. His flamboyant behaviour, charming looks and graceful dancing moves, all of it, encaptured the audience. No wonder, the man ruled the fil fraternity like a king. However, the man did not attract attention only because of acting but also for his rumoured affairs. But, very few know about, Govinda & Sunita Ahuja Love Story. With several hiccups, the couple emerged victoriously.
Scroll down to know more!
Must Read the following:
Govinda and Sunita are childhood friends
Sunita's elder sister is the wife of Govinda's maternal uncle. Hence, in his struggling days, he would often visit his uncle, Anand Singh. There he met Sunita, his uncle's sister-in-law.
They always had a bittersweet relationship because of their conflicting personalities. Govinda, a rustic villager and Punjabi a heart whereas Sunita, a high society girl, the duo had very little in common. But they shared their love for dancing.
His maternal uncle would encourage them to compete against each other. This resulted in more bittersweet moments and their relationship continued like this for some time.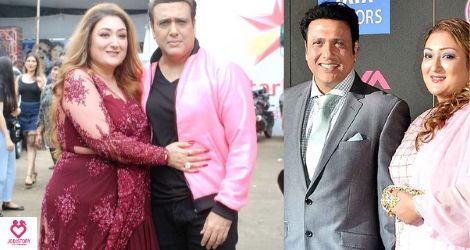 Govinda & Sunita Ahuja Love Story blossoms through letters
However, within one year of knowing each other, they developed tender feelings. None would have thought that the duo who was like cheese and the chalk, would be struck by a cupid's arrow.
The duo paved their path from enemies to friends and finally as a lover. Sunita's brother caught them and soon he became the messenger. The couple exchanged letters and had a courtship of 3 years.
But one day, their little secret spilt out of the bag.
Govinda and Sunita's marriage
Suddenly, one day, Sunita's mother got hold of their love letter. She was supportive of the match between the two lovebirds. Hence, the match was set and the two lovebirds were all set to take their relationship to the next level.
Though the couple had the blessings of the elderly people, they married in a small, intimate and private ceremony. On 11th March 1987, the couple tied the pious knot.
Moreover, Govinda's marriage was kept as a secret from the world for a very long time. His well-wishers believed that the news of his marriage would affect his fan following.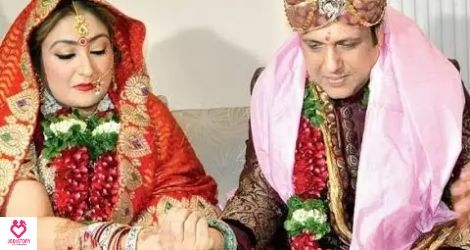 Govinda & Sunita Ahuja Love Story faces upheaval due to Govinda's affairs
Govinda's infidelity caused upheaval in his marital life. His affair with actress Neelam is one of the most-talked controversies. Neelam and Govinda made a debut with film Ilzaam in 1986. Govinda fell for her instantly. But he had already committed to Sunita.
The affair created differences between the married couple. However, by mid-1990s, Govinda confronted the media about his long lost love. Eventually, the hype of their affair died after the confrontation.
In the late 1990s, the actor was again the centre of attention. But this time, due to his relationship with Rani Mukherjee. Though they always insisted on being just friends, there was more to it. The actor had gifted all sort of luxurious gifts to his "just friend", ranging from a luxury car to a lavish flat.
Surely, his wife would have confronted her husband. He did not sign any more films with the actress and eventually one could say, everything returned to normal.
Govinda-Sunita Ahuja's children
The couple welcomed their daughter, Tina Ahuja in the year 1988. The birth of their daughter actually revealed the secret marriage of her parents.
The couple was blessed with a son in 1997. They named him Yashwardhan. Both the children are taking after their father and pursuing the acting career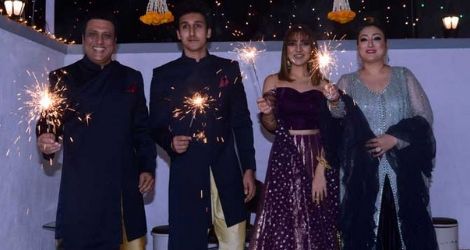 Must Read the following:
Conclusion
Despite several ups and downs, the couple still stood by each other. On their 25th anniversary, the couple remarried again, this time with all the grand extravaganza. According to Sunita, Govinda is a family man and a very good husband. Together complete family in itself is a perfect world.