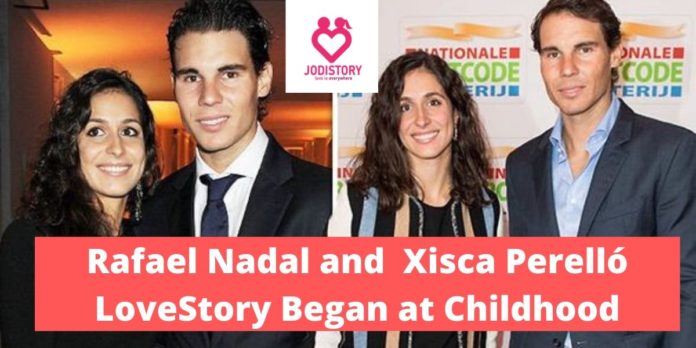 Who doesn't know Rafael? The Grand Slam-winner and tennis hero is Rafael Nadal. We are all aware of his Game. But are you aware about Nadal Love's story. He recently got married to his childhood lover on October 19, 2019, in Spain. The legend Rafael is met his Partner at a very early age. In fact, Rafal won his  French Open the same year they started dating each other. So are you excited to know all about Rafael Nadal and Xisca Perelló LoveStory? If yes then don't go anywhere, we are here to make your time wonderful. Know all details of their love life when they met? How do they fall in love?
Rafael Nadal & Xisca Perelló love began at teenagers
Rafael Nadal and Xisca Perelló became boyfriend and girlfriend in the year 2005. At this time the Rafal was about 19 years old. From then-rising tennis star made it all a secret for quite some days, as the media did not catch wind of it until 2008.
Both were seen 'frolicking in the surf' in their hometown of Mallorca. And they joined the same school and went to school together.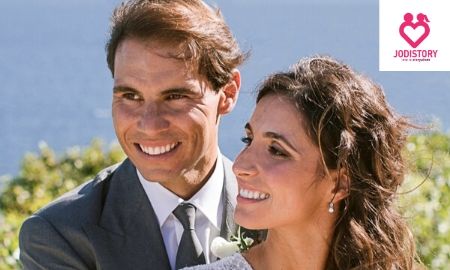 must read Lovestory-
"My nephew maintained he was single," Rafael's uncle and coach add that in The Daily Mail, then-called Mail on Sunday.
"It was a kept secret but actually his girlfriend (Xisca) is waiting for him in Majorca."
How Rafael Nadal proposed Xisca Perelló
According to sources, a "super-sensitive" Rafael proposed to his long-time sweetheart Perello in May 2018, when the pair was on a "romantic trip" to Rome. Both Nadal and Perello want to shut the spotlight.
And like to keep their love story away from any kind of scrutiny and criticism. This is probably because Nadal is a supremely private person who likes to keep his private life to himself.
As per the Telegraph, his mother Anna had said once,
"Deep down, Rafael is a super-sensitive human being full of insecurities and fears that folks who don't know him would scarcely imagine."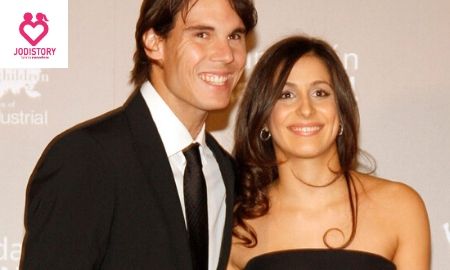 The legend tennis player also kept himself as a thorough family man. Who has thought of having a family. And giving the better part of his life and time to it.
Rafael Nadal and Xisca Perelló Engagement
According to the source, though kept all things secret until in 2019. But there are assumptions that Rafael Nadal and Xisca Perelló got engaged in May, in the year 2018. One glimpse of Xisca's ring was when she Joined Wimbledon in July.
Rafael Nadal and Xisca Perelló Lavish Wedding
In an interview, the marriage priest, Tomeu Catala adds about how Rafael is a man of value and their relationship is a very private and simple one.
"Rafal is an example of the values he gives. That is why he is surrounded by many people who love him. Nadal is a type of person who loves and who is loved, and who does not sell himself."
He also added He will play his part to make the day beautiful. The pair has a simple, personal and private relationship."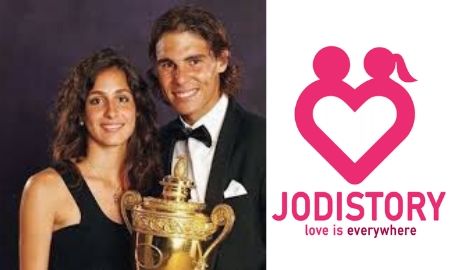 Rafael Nadal and Xisca Perelló married each other at a Castle in Spain. They just invited 350 guests and very close invitees. Juan Carlos I, the known king of Spain from the year 1975 to 2014 attended their wedding.
Rafael Nadal and Xisca Perelló children
Well, it is claimed that they will probably wait to have kids. Unlike fellow mates like Roger and Andy Murray, Nadal doesn't plan to have kids while he's competing.
Must-Read Love Story
With Juan Monaco on the talk show "Con Amigos Asi", he adds that-"I would love to have children, girls, boys … I'm a person who loves babies and I'm a fully family guy,".
According to Metro. "I think it is also above all are looking after the children … I don't know if [having kids on the road] is ideal."
Conclusion-
Rafael Nadal and Xisca Perelló LoveStory is a complete example of Long-Lasting relationships. They showed how important is to find true love in this materialistic. Both have embarked on a new journey of eternal love. We wish for their betterment and also wish them good luck and a lifetime of togetherness!. Comment down your views.