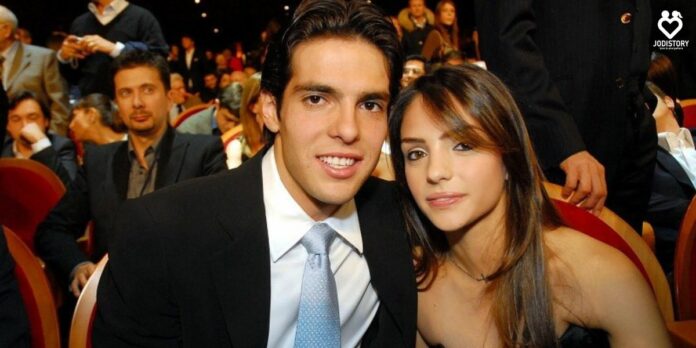 Footballers and their love stories are just like a Bollywood film script. Their love story is full of romance, love, and togetherness. This time we are here with the epic and cute Ricardo Kaka and Carol Celico Love Story.
Ricardo Kaka and Carol Celico are the most adorable couples in football. Both shared their bond since they were in their teens. well, Ricardo is a very catholic man and he surely is not famous for dating many women.
Ricardo Kaka and Carol Celina were dating each other since their teenage. They got married and had sweet little kids. But, suddenly their fans were shocked after knowing that the couple is filing a divorce in 2014.
Scroll down to know each and everything related to his love story, marriage, and Divorce.
Who is Ricardo Kaka?
Ricardo dos Santos Leite is mostly referred to as Ricardo Kaka or "Kaka". He is one of the most successful footballers. He is a Brazilian professional footballer born on April 22, 1982, in Brazil.
Kaka manages the role of an attacking midfielder for Orlando City SC. Further, he also plays for the Brazilian national team at present. In 2003 Kaka joined AC Milan for 8.5 million Euros.
But are you aware of his Ricardo Kaka and Carol Celico Love Story? If yes then stay tuned and join us to make your time memorable.
MUST-READ LOVE STORIES
How Ricardo Kaka and Carol Celico met?
Kaka Meets his childhood sweetheart Caroline in high school. Both become good friends. Both fell deeply in love with each other. And start dating right away. Caroline was 14 and Ricardo was 16 when they first met.
Both were in true love and they refused to sleep together that is both were virgins before they got married. This was love from the soul. And they both showed their patience.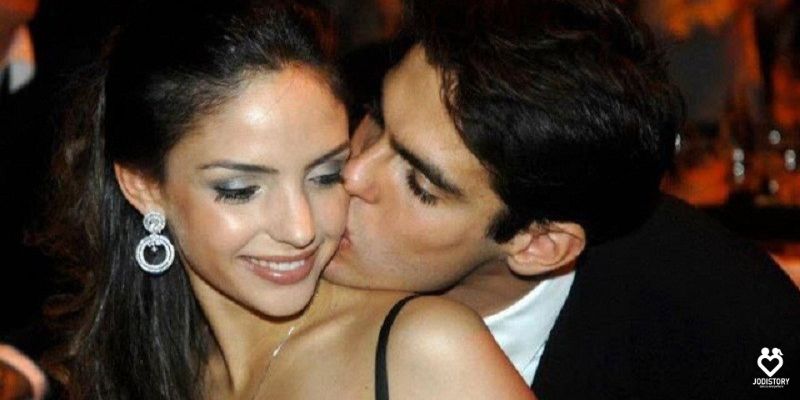 It is not necessary that being loved necessitates physical relations. If it is from inside our soul then all the attractive abstracts don't matters at all! Kaka and Carol proved this to everybody through their relationship.
Ricardo Kaka proposed to Carol Celica at a dinner date in 2002!
They both first met in 2002 when Carol was 15 and studying and Kaká is still playing for the São Paulo Football Club. Her mother met Kaka's parents. They both were introduced to each other by their parents at a party. Soon, they exchanged phone numbers.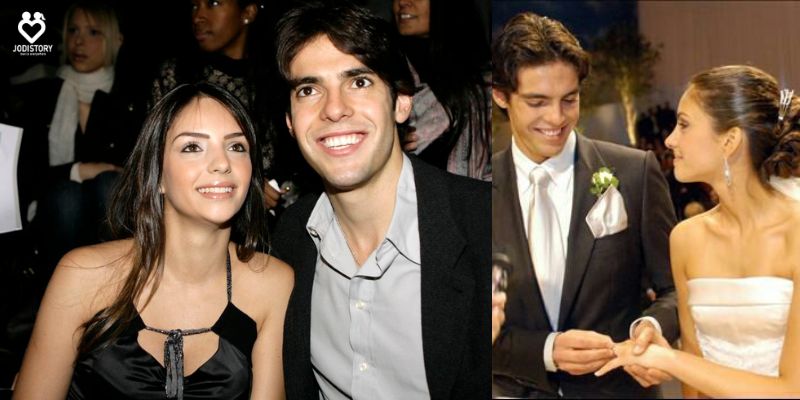 In Venice, he told Carol that he had to sign something, and Kaka asked her to go with him. After some time Kaka took her for dinner and a peek at a building with a view of the whole city.
Kaka then asked her to marry him. Celico said "Yes" with a cute smile on her face and with tears in her eyes.
Ricardo Kaka and Carol Celico Marriage at Church Sao Paulo in 2005!
On 23 December 2005, Kaka and Caroline Celico marry at a church in São Paulo. Their wedding was attended by fellow footballers from his national team.
And some close relatives are international players. Both looked stunning on the wedding day. Ricardo had a formal look and Carol wore an evening gown.
It was the day for which the couple waited for so long. This was when both of their souls were elated with love and happiness!
Ricardo Kaka and Carol had new members in their family, two sons and a daughter in 2008!
Caroline Celico and Kaka have 2 sons. In June 2008 Carlo gave birth to a boy, Luca Celico Leite. And in April 2011 a daughter Isabella.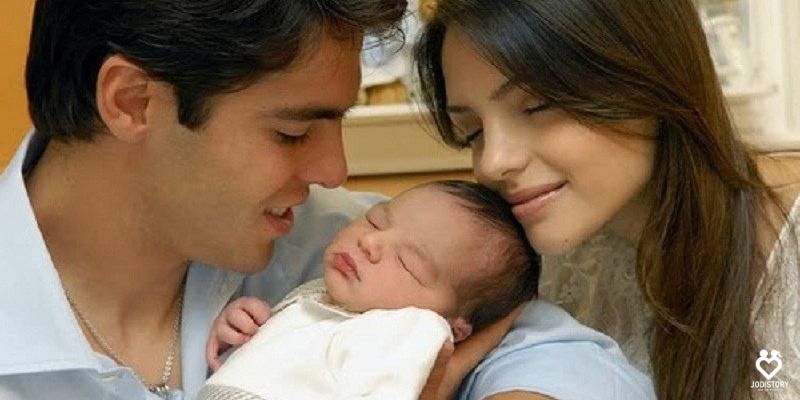 Both Luca and Isabella are very close to their Kaka. Truly both of their children resemble Ricardo and Carol. They also have sweet and innocent faces like their parents!
Ricardo and Carol feel really blessed for having such a happy and loving family! They have their own small world in this huge world.
Ricardo Kaka and Carol Celico Divorce in 2014
In 2014, there was a rumour that shocked the world – that Kaka and Carol were splitting. However, on 30 Dec Caroline shared a picture on Instagram that relieved fans.
But after some time in 2015, they announced their divorce through Instagram. Kaka also wrote –
"We would like to announce it publicly that, after nine years together, we have commonly agreed to divorce. Our wedding has given us two beautiful and cute children whom we love so dearly. "
"We will continue to have, gratitude, respect, and admiration for one another remains mutually intact. We ask for your sympathy and understanding to preserve our privacy at such a moment of change".
His ex-wife Carol also revealed-
"When a man cheats, it is a sign that his wife failed." Carol's words gave Kaka's fans a hint of why they divorced.
Ricardo Kaka and Carol Celico Moved On(New Relationship)
On 24 Dec 2016, Ricardo confirmed that he is recently dating the hot Brazilian model Carolina Dias on Instagram.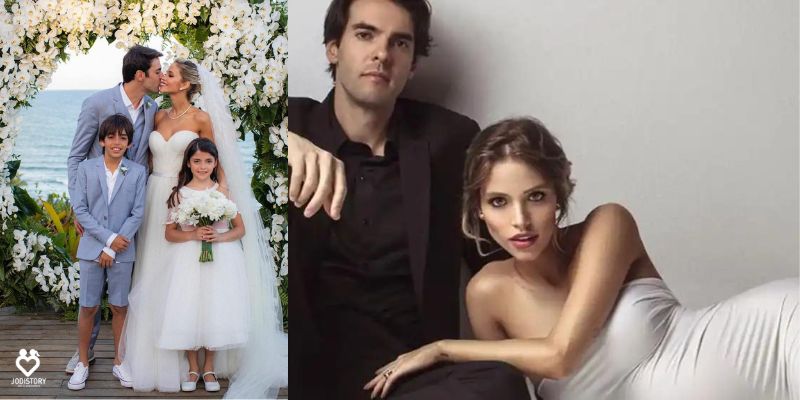 On the other hand, in 2016, Caroline officially confirmed that she was in a new relationship with Brazilian businessman Scarpa. Eduardo was the enemy of Kaka.
So he was thrilled when he saw the picture of his former wife with him. Eduardo Scarpa appears to be very caring for Caroline.
MUST-READ LOVE STORIES
FAQs
Who is Kaka's first wife?
Carol Celico is Kaka's first. They were dating since they were 15. Kaka and Carol's relationship was not merely a physical attraction. Rather it was a soulful connection!
Does Kaka Have Kids?
Yes. Kaka and Carol had two sons and one sweet little daughter after their marriage. Their names are Isabella and Luca Celico. They had kids in the years 2008 and 2011.
Who is Kaka's recent wife?
After getting divorced from Carol Celico, Kaka moved on with Carolina Dias. Both of them recently got married in the year 2019. Carolina shared their engagement picture on social media!
Conclusion of Ricardo Kaka and Carol Celico Love Story
Love has no boundary it's endless and is very difficult to find. Ricardo Kaka and Carol Celico are fortunate enough to find their love very early.
But, sometimes when we are blessed with something best we don't care about it and seek more! Ricardo and Carol were having the best married life. But, suddenly the time came when they have to part ways.
This not only was heartbreaking for them but also for their fans! Even their fans felt that this shouldn't had happen! Perhaps, Ricardo and Carol were destined for this separation!
I hope you all liked Ricardo Kaka and Carol Celico Love Story. Comment down your views on Ricardo Kaka Love Story!