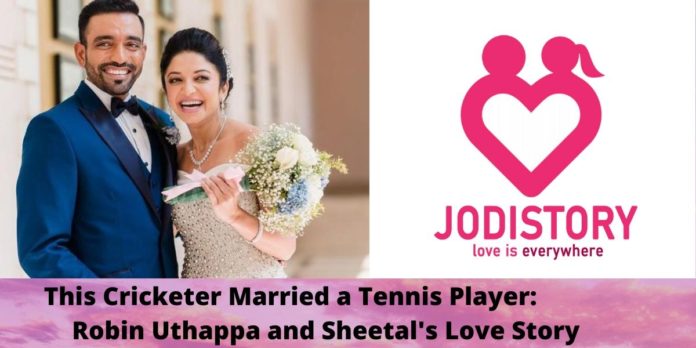 Surely there are many love stories which involve cricketers marrying Bollywood celebrities. But there are only a few stories when one sportsperson marries another. Ishant Sharma, Mitchell Starc to name a few. One more name that adds up to this list is Indian Star Cricketer Robin Uthappa. Robin Uthappa's Love Story with wife Sheetal Gautam is one enchanting tale. She is a Tennis player by profession.
How did these two people fell in love? Let's scroll down to know more!
Must Read the following:
Robin and Sheetal's courtship
Sheetal originally hails from Karnataka. Robin was a part of Karnataka's Ranji Trophy Team. Though not much known is about the couple's first meeting, there are various juicy details yet to be unleashed. Rumour has it that the couple started dating somewhere around 2006.
They both have been dating long before Robin made his International debut. It is believed that Sheetal played a vital role in shaping Robin's career.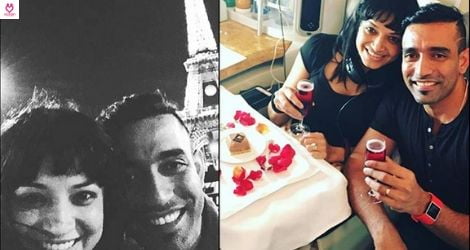 Robin Uthappa's Love Story kept under the wraps
The 2007 T-20 World Cup brought Robin Uthappa recognition and fame. He became the most sought after Indian Crciketer. His exemplary skills while playing for Kolkata Knight Riders is exceptional.
During IPL, Sheetal would come to support him. She often graced the seats in the VIP section of the stadium, mainly reserved for friends and family.
However, the couple effectively managed to keep their relationship under the wraps. They waited for the right time before unveiling their relationship.
Robin proposes to Sheetal
The public did not have to wait much longer for Robin's declaration. On 11th November 2015, which by-the-way is also Robin's bday, the man popped the question to his lady-love. He went down on one knee and presented her a ring. Sheetal obviously is taken aback by such a sweet gesture, happily agreed.
Later, Robin revealed that he had been planning this for a very long time. The couple took to their Instagram handle to share their happy news.
Robin Uthappa's Love Story sealed with marriage
Robin is Christian whereas Sheetal is Hindu. Hence the wedding happened in two different styles. On March 3, 2016, the duo had a Christian wedding in Bangalore. Irrfan Khan, also a cricketer, served as the best man. The bride and the groom looked stunning in their attire.
Later they hosted a reception at the very same night. However, the ceremony did not just end with the reception. On March 13, 2016, the couple had another wedding ceremony in traditional Coorg style. No wonder, one of the most cherishing moment for the couple.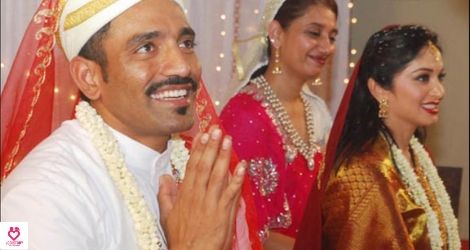 Must Read the following:
Robin Uthappa's Son
On October 11, 2017, the duo welcomed their first child. The baby boy was named Neale Nolan Uthappa. The couple dotes on their kid. They announced the happy news on the social media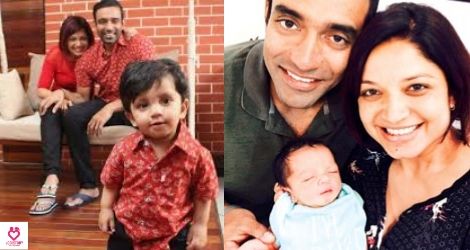 No wonder, the couple's journey of love has been an eventful one. Despite the fame and recognition, they are still grounded. The duo spends quality time together and is very much in love.