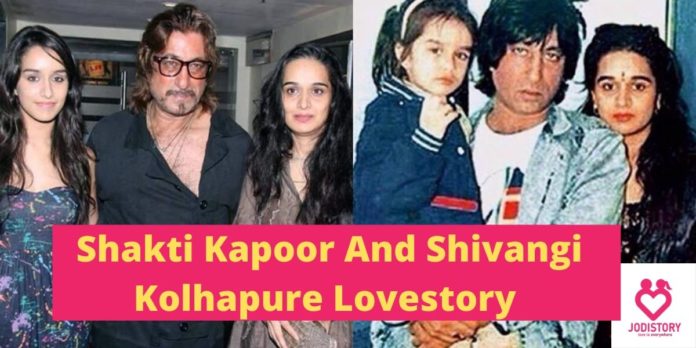 Who doesn't know Shakti Kapoor? He is the finest actor in Bollywood. When the Sikanderlal Kapoor, a struggling boy from the Television Institute of India, was given his very first role – a wicked villain, he thought the name Sunil would not be good for an actor playing a negative character. So he renames his name on that day, the world got dramatic villain in Shakti Kapoor. There have been ample villains in film industry who have formed a niche for them, and Shakti Kapoor is one gem of them. His popular comic roles in movies like Andaaz Apna Apna, Raja Babu, etc, made him superstar very. But are you aware of Shakti Kapoor And Shivangi Kolhapure Lovestory? If not then don't worry we are here with you to make your time memorable.
Shakti Kapoor's wedding was a runaway wedding in 1982 with Shivangi Kolhapure, one of the siblings of popular actress Padmini Kolhapure. So how all this happens? Let's take a look.
Shivangi and Shakti Different Background
Shakti was born as Sunil Kapoor in a middle-class Punjabi family in the capital of India. After completing his schooling from Delhi, he graduated from the Film and Television Institute of India, Pune. And came Mumbai for work.
must read love story of –
Shivangi, on the other side, came from a middle-class Marathi family and was grown in Mumbai. She is the eldest sister of, Padmini Kolhapure, and Tejaswini Kolhapure.
How they met
Shakti had a focal negative role in the film 'Kismet' which also had star-like Mithun Chakraborty and Padmini Kolhapure.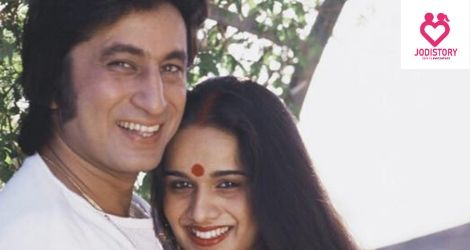 Due to some reasons, Padmini was not a part of the movie. So the producers of the movie signed her elder sibling Shivangi Kolhapure, who matched Padmini a lot and had the same grace and beauty.
As the original shooting being delayed and some other issues, Shakti Kapoor and Shivangi were allotted the new same dates for the shooting. And they met for the first time there.
Love at first sight for Shivangi
Shivangi Kolhapore was just a teenager when she did the film. Shivangi was a newcomer in film industry and Shakti was also not much famous at that time.
She was very much impressed with Shakti Kapoor and was in love with him. Both of them packed up soon and by the end of the shooting of the film, they both were seeing each other. As the film was a flop but their bond grew stronger and stronger and the young love sweethearts started dating each other.
Shivangi and Shakti Kapoor Marriage
From the years 1980 till 1982, Shakti Kapoor and Shivangi were dating each other. They hide their relationship for two years from their family. Once shaving was 18, they decided to inform their respective families about their chemistry, asking for their blessings to get married. Though Shivangi's family members's were traditionalistic and were extremely against the relationship.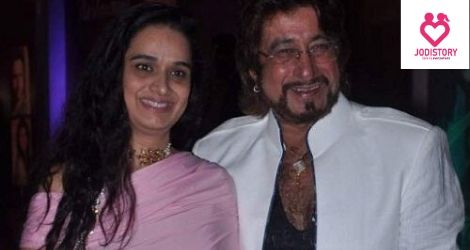 Her parents put their foot down even scared to disown her. If She marries Shakti and if this relationship with Shakti is not stopped they will forget him forever. Just like as it happens in a love story in movies. The pair had no other option but to run away from there and get married. So Shivangi decides to ran away from her home and both had a court marriage in the year 1982.
Their Children and Happily Married Life
After Shakti's wedding, Kapoor took a small loan from a producer and bought a larger flat where his family lived for more than 10 years.
must read love story of-
Shakti Kapoor and Shivangi gave birth to their son Siddhanth Kapoor in the year 1984. And in 1987, they both were blessed with their daughter Shraddha Kapoor. And after some years Shivangi's family also accepted their relationship.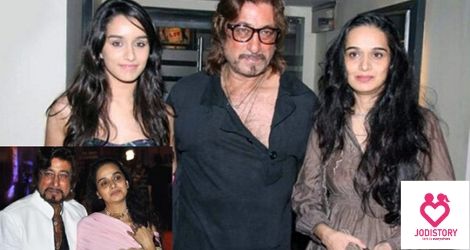 Siddhanth Kapoor is now an assistant director and also made his debut as an actor. Shraddha made her debut in 2011 and established herself as one of the successful actresses of the new generation.
Conclusion
All is well in the end. Shakti Kapoor And Shivangi Kolhapure Lovestory is the best example "Love has no age".Their love story is as inspiring as they both are. Their love life has shown how hard it is to achieve love. we wish them the very best for the coming years. Comment down your views.