Those who are ardent cricket fan surely don't need an introduction about Stuart Binny and Mayanti Langer. Stuart Binny is an Indian cricket player, son of Roger Binny, whereas, Mayanti Langer is a cricket anchor and host for several other games. Hence, Stuart Binny-Mayanti Langer love story is worth reading!
Must Read the following stories:
The hilarious first meeting for Stuart-Mayanti
Mayanti and Stuart first met at an interview. Mayanti served as a substitute for ICL presenter. Surprisingly, she knew nothing about cricket and cricketers.
Unaware of the fact that Stuart was former cricketer's son, she replied casually. Moreover, Mayanti had heard somewhere that Stuart was engaged to somebody. She congratulated him on Live TV.
Caught off guard with such felicitations, Stuart denied such claims and asked Mayanti about the whereabouts of the rumours.
However, this hilarious incident broke the ice for them and they clicked it off instantly.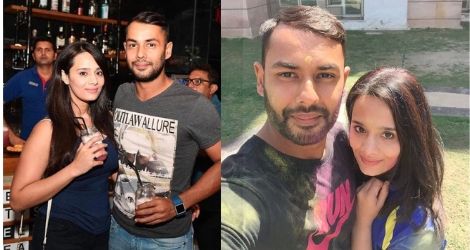 Stuart Binny-Mayanti Langer love story progresses with interviews
As a cricket host, Mayanti had to interview Stuart many times. They became friends first and kept chatting for a very long time.
As the number of interviews progressed, more Stuart fell for Mayanti. Her wit and charm impressed Stuart beyond words. Apart from sharing his experiences on the field, he charmed her with his personal history too.
Hence, more the professional meetings happened, more the Stuart Binny-Mayanti Langer's love story blossomed.
Stuart Binny-Mayanti Langer's wedding
After dating for some time, the couple decided to seal it with the promise of eternity. Hence, Stuart Binny-Mayanti Langer's love story progressed with their wedding.
The two tied the sacred knot in September 2012. With the wedding to his lady-love, came the luck of Stuart's life. He got more chances to prove himself in cricket. He grasped the opportunity to his full extent and eventually got better with his game.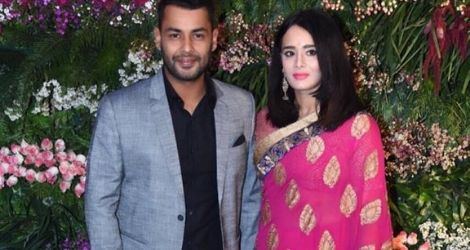 Stuart gives Mayanti credit for his success
While playing international cricket, one has to be in touch with someone to talk to. One has to face more bad days than good ones. For Stuart, his wife Maynati is that person.
He credits his success to Mayanti. Life has taken up a different direction with marriage. Mayanti has brought him where Stuart is today.
The conflict for professionals
When a couple is in the same profession, they've to face some issues. It was no different for Stuart Binny and Mayanti Langer.
Apparently, according to BCCI's new set of rules, players could not be accompanied by their family members on a tour. For World Cup T-20, 2012 Stuart and Mayanti had to fly off-shore.
Stuart was a part of the team whereas Mayanti was the host. There were controversies involved but the duo handled it effectively.
Their professionalism and devotion to their roles earned appreciation from others.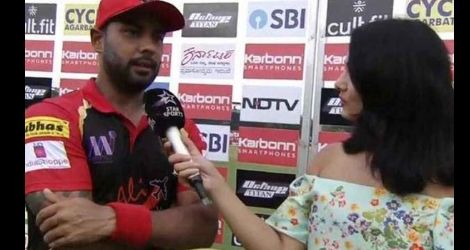 Must Read the following stories:
Conclusion
When the couple is in constant scrutiny of media, things are obviously difficult. But along with the hyped media, when the couple is also in the same profession, things become a lot more difficult. Despite Stuart Binny's difficulty in his career, the hyped media and controversies, the couple did not falter. They've found their feet. They face and stand with each other through ups and downs. Hence the game of cricket brought love in the lives of Stuart Binny and Mayanti Langer.