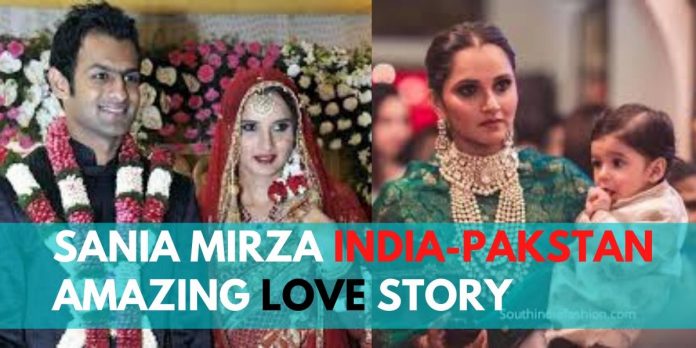 12th April 2010, an epic day, which witnessed not just the union of two souls deeply in love but also the menifestation of the phrase- LOVE KNOWS NO BOUNDARIES. We have heard this phrase quite often but there are only a few couples which symbolise this. Yes two countries with one heart. It is India-Pakistan love story beyond border. Read Sania Mirza-Shoaib Malik love story.
Match was the reason behind Shoaib Malik and Sania Mirza meeting
So let's find out how did this sweet love story of Shoaib Malik and Sania Mirza begin. It happened in Australia. Sania was thrashed out of the Australian Open.
And Pakistan had suffered a terrible defeat on the cricket ground by Australia. The trip was the reason behind Sania-Shoib love story.
As for Sania Mirza she was at a very terrible point in life. She had just broken off her engagement, with her childhood friend, Sohrab Mirza.
And this had somehow begun to affect her life, professionally.
Must-Read Love Story
Sania Mirza-Shoib Malick first date at restaurant
It is believed that Sania and Shoaib had seen each other just a couple of times before and now in Australia.
The pair first decided to meet each other in a restaurant of Hobart. Shoib turned completly mad out of her beauty and charm.
That is why Shoib decided to watch the game of Sania for second meeting. He visited tennis court only for Sania.
And third time turned out to be a charm.
Soon this couple was head over heals in love and decided to tie the knot just after 5 months of dating.
Sania Mirza accept her love with Shoib malick
From the moment, this couple had revealed their relationship to the public, they had to face a lot of objections and threat. Their love for each other was opposed by many.
Most commonly they were questioned on the basis of their patriotism, their responsibilities towards their countries.
But nobody understood their deep love for each other. There were times when Sania was asked if she was going to change her nationality former to marriage and start playing as a Pakistan representative.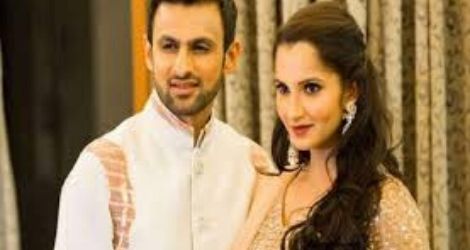 But this couple didn't pay any heed to any such shallow news. The couple understand and respect their own as well as their partners duties towards their specific nations.
They don't mix love and personal life with profession. Their understanding for each others nationality and profession is what keeps them together.
To this Shoaib once said that he clearly understands how important it is to be an international sports person.
He will support Sania as long as she wishes to play. Who doesn't want such a supportive partner.
Sania Mirza-Shoib Malik marriage
After dating each other for five months. The pair decided to settled personally. And finally that magical day came, 12th April, 2010, when the couple said 'Qubool Hai' and got forever tied in the bond of love. They set examples for other people as well.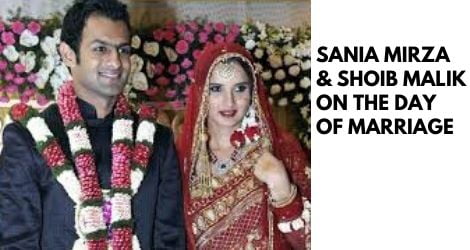 They stand as a representation of the fact that if you love your partner truly. God shall be by your side and give you the strength to fight through difficulties and be united with your love. Love overcomes all adversities.
Sania Mirza Son
After 8 years of marriage, Sania Mirza gave birth to the first child Izhaan Mirza Malik. And she had celebrated the first birthday in October 2019. Here are some awesome pictures of her son.