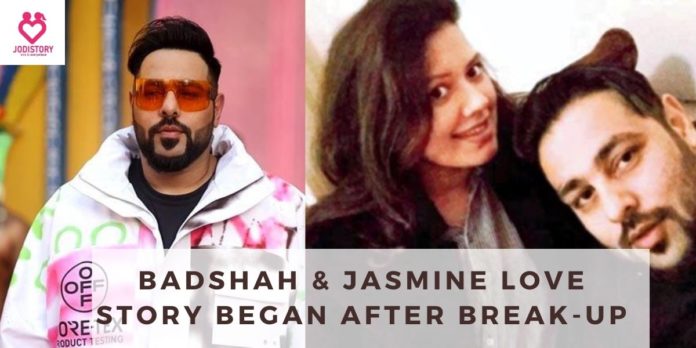 Who doesn't Know Badshah? Badshah and Jasmine Masih Love Story prooves that True Love Is The One That Sticks By You During Tough Times.
Badshah and Jasmine Masih Love Story show what true love is. Aditya Prateek Singh Sisodia who is famous by his stage name Badshah is an Indian rapper and singer. Badshah was born in Delhi. This famous rapper did civil engineering from Pec, Chandigarh.
He started his career in 2006 alongside Yo Yo Honey Singh in his hip hop group Mafia Muneer. In 2012, he released his independent Haryanvi song Kar Gayi Chull. Bollywood movie, Kapoor & Sons adopted Badshah's Kar Gayi Chull song in the movie.
Badshah and Jasmine Masih Love Story Is A Low Key:-
His song Wakhra Swag" won the 2016 Punjabi Music Awards for best duo/group and most popular song of the year award.
Although the rapper doesn't consider himself as a singer, songs such as Tareefan, Bolo Har Har Har, and Aao Kabhi Haveli Pe established him as one of the finest playback singer in the industry with a nomination into the Filmfare for Tareefan.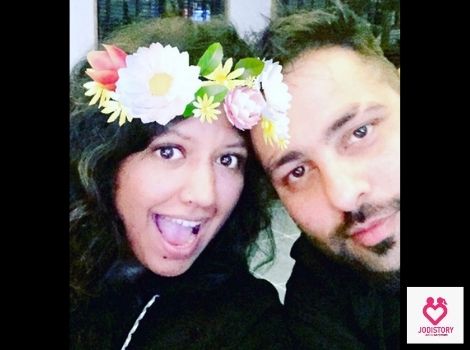 He has appeared in Forbes India's Celebrity 100 as one of the highest-paid celebrities in India. Since 2016, each of his commercial works has been topping charts including the YouTube Music Video Charts, BBC Asian Network Charts, other several Indian radio and Indian streaming charts as well.
As of 2020, nine of his songs peaked on the World Digital Song Sales chart by Billboard. His song, 'Genda Phool' came is India's one of the most successful songs in Indian history.
Additionally, it topped the YouTube Music Charts for two weeks. He also judged the famous reality show "Dil Hai Hindustani". Read ahead, Badshah and Jasmine Masih Love Story-which was a wholly private affair.

Badshah and Jasmine Masih Love Story Is An Inspiration

Jasmine Masih was born in a Sikh Family. This gorgeous young lady was born on 9 December in Jalandhar, Punjab. She has two siblings. Her mother's name is Grace Masih. Her zodiac sign is Sagittarius. She has black hair and brown eyes.

A private Wedding of Badshah and Jasmine Masih

In 2012, Badshah got married to Jasmine. He tied the knot forever in a very private ceremony. Only close friends and relatives were present in the same. There was no media coverage. Badshah kept everything about his love life personal. He kept his dating and relationship period also private.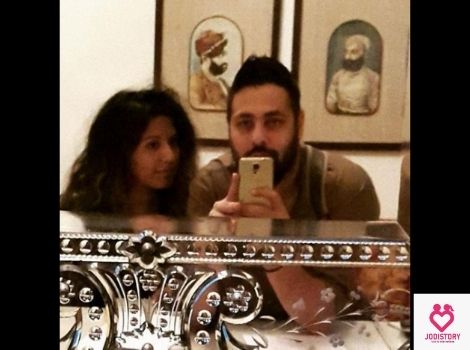 He didn't share anything publically. His fans got to know that their hero has someone in his life after his marriage. Before it, no one had any idea. Even after his engagement, he shared no news regarding the same.

What made Badshah fell in love with Jasmine?

Jasmine supported him during the struggling phase of his career. As we say true love is the one that sticks by your side in difficult times. The same was the case with Badshah and Jasmine. As his ex-girlfriend left him while he was struggling.
He said in an interview that In a recent interview, rapper Badshah revealed that his girlfriend left him after he decides to become a rapper. As she thought it was not a "proper choice". "I was madly in love with this girl. I was probably three years old when I fell in love with her,".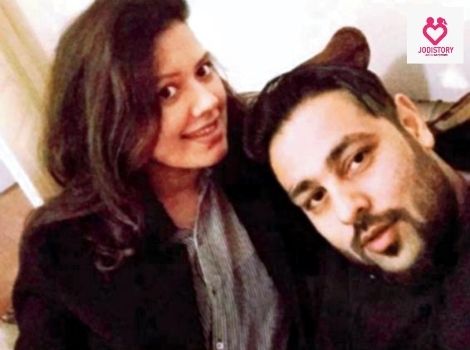 But Jasmine stood by his side always which made him decide that she is the one. Badshah and Jasmine Masih Love Story prove the fact that "A woman's loyalty is tested when her man has nothing and A man's loyalty is tested when he has everything".

The couple welcomes New Born Baby ( A little princess):-

Jasmine is a shy girl with reserved nature . After six years of their wedding, Badshah and Jasmine became parents of a baby girl. The couple even remained this a secret and doesn't open up regarding the same.
The couple didn't share this good news personally. The world got to know about the same when Raftaar congratulated the couple on the arrival of the princess on his Instagram. He posted a very adorable picture of a little princess and captioned it as " Aww… isn't she too cute to handle?".
Just like their wedding, from pregnancy period to the arrival of their little princess everything was kept low key by the couple.
Badshah On How His Daughter Arrival Changed His View On Little Babies:-

Hearing news of Badshah becoming father surprised many. As it was double dhamaka for some people. Some of the fans got to know that Badshah is married on the arrival of his baby itself. The couple named their baby girl "Jessemy".
When Badshah was asked how Parenthood is treating him, he answered " I never really liked kids before, and kind of hated them. I just didn't like them. I don't know why.
Everything's changed since my daughter has born, and I have started loving kids now. Whenever i see any crying kid, I make sure that i make the kid stops crying,".

Badshah Remained So Indulged In Loving His Daughter That He Forgot Everything:-

Badshah was so busy taking care of her baby that he wasn't able to release his album, ONE (Original Never Ends). When asked about the same, he answered " know, I know, I was supposed to release it last year.
But I had to be there with her. Frankly, I just didn't realize that ek saal ho bhi gaya. We just celebrated her first birthday, and this past year, I was busy being a father playing with my daughter,".
Badshah Shared His Feeling On Fatherhood:-

When he was asked in a former interview, how is his fatherhood going on? He answered" being a father" is a feeling like no other, says Badshah. "I cannot express it the precious feeling of fatherhood in words. I think one himself has to become a father . Only then he can understand how it feels to be a father…. that happiness of being a father. My daughter is my entire world, I love her to the moon and back, I can do anything in the entire World for her"

Happiest Together:-

At present, the couple is enjoying Parenthood. They both firmly believe in remaining low key. They keep everything about their personnel life private. Even after being a big celebrity, Badshah doesn't share much information about his baby girl and wife publically. The three ( Badshah, Jasmine, and Jessemy) are happy in their own little world and see their universe in each other.