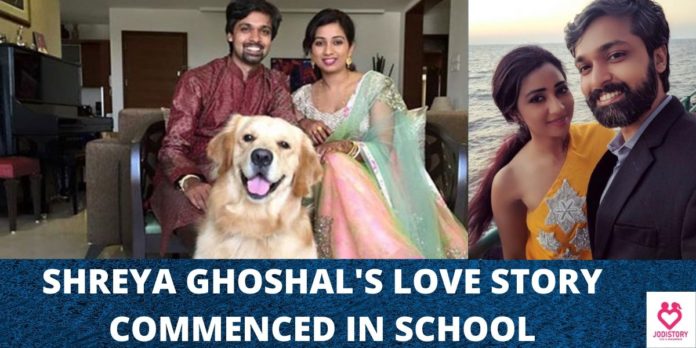 How often does it happen that your childhood friend turns into your life partner? Rarely! But Shreya Ghoshal's love story with husband Shiladitya Mukhopadhyaya is one such tale. When it comes to love, even distance doesn't matter. They've gone through various ups and downs, yet they are together! No matter what, it is love only when it is a promise of forever.
Curious to know interim details? Scroll down!
Must Read the following:
Shreya Ghoshal's love story with Shiladitya began in school
They met in a school for the very first time. Shiladitya comes from a Bengali family with regal culture. He is an electronic engineer by profession.
Soon, they turned into friends and got together like a house on fire. They spent most of their school days, dating each other. No wonder, they know each other so well.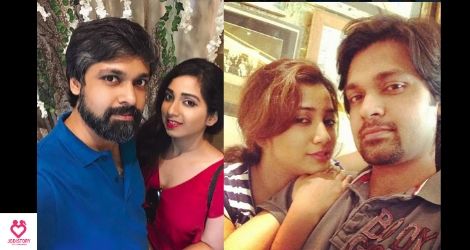 Even distance couldn't put Shreya and Shiladitya apart
It was still early when they started dating. Their future careers had to be considered and so they had to drift apart.
But surprise, the couple still managed to stick together. Shreya had a very busy schedule including travels, concerts, meeting and recordings. Likewise, Shiladitya took his work quite seriously. He has a company named Rasilant Tech and is devoted to his work.
Amidst their hectic schedules and flourishing careers, they managed to stick together.
Shreya Ghoshal's love story sealed with marriage
On 5th February 2015, the couple tied the pious knot in a low-key affair. The wedding came as a surprise and somewhat as a shock to her fans. They had no inkling as to such an affair was in progress.
However, Shreya shared the happy news with her fans on Twitter, the very next day. The wedding happened in a conventional Bengali style.
The bride looked radiant in her red and golden Bengali attire whereas the groom looked dapper in a cream outfit. The wedding saw the presence of close friends and family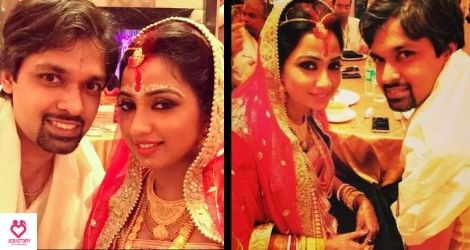 Bollywood's reaction to Shreya's marriage
Since it came as a surprise, many stars offered their congratulations on social media. Harshdeep Kaur, Punit Malhotra, KK, to name a few.
Shreya's closest friend Jeet Ganguly and Shantanu Moitra attended the wedding. Later Shantanu talked about Shreya's husband. He emphasized the fact that Shreya and her husband's friendship is still intact. Even before Shreya rose to fame, Shiladitya never let this fame ruin it for them. He is a wonderful admirer, her strong supporter and is besotted by her singing.
Hence, Shiladitya is an ideal example of what a husband ought to be!
Must Read the following: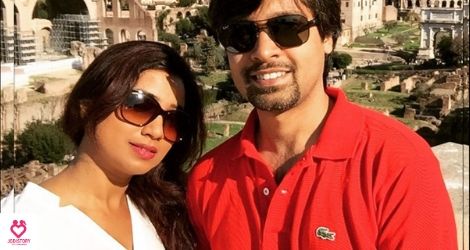 Conclusion
The couple has been together for over two decades now and is still very much in love. Even distance and time couldn't put them apart. Their busy schedules do not affect their quality time together. They respect each other. Not only they manage their careers well but personal lives too.
No wonder Shreya Ghoshal and Shiladitya Mukhopadhyaya are the epitome of a love-struck couple